Groovy 3D-printed unisex sneakers for clubbing and raving make 24-hour dancing a breeze
Dancing for 24 hours straight might sound surreal, but in case someone's more than willing to take up the challenge, Koobz offers a solution through its recent washable 3D-printed unisex sneakers '16kW'. Designed for clubbing and raving, the groovy, swirling printed lines of the soft and stretchy sneakers only feature part of the aesthetics Koobz is going for. A 3D printer renders the bouncy shoes to life, made entirely from recyclable thermoplastic polyurethane that contributes to its softness and elasticity.
Dancefloors may give up instead of the wearer as the multi-density midsole of 16kW supports the feet's arches while giving ample space for the toes to spread out during movement. Yes, the spongy sneakers fit the feet well, but the materials embedded into them through printing enable the kicks to expand and retract when the toes and feet move in all directions. This feature nudged Koobz to call its unisex sneakers ideal for clubbing, raving, and dancing 24 hours straight (with water or alcohol breaks in between).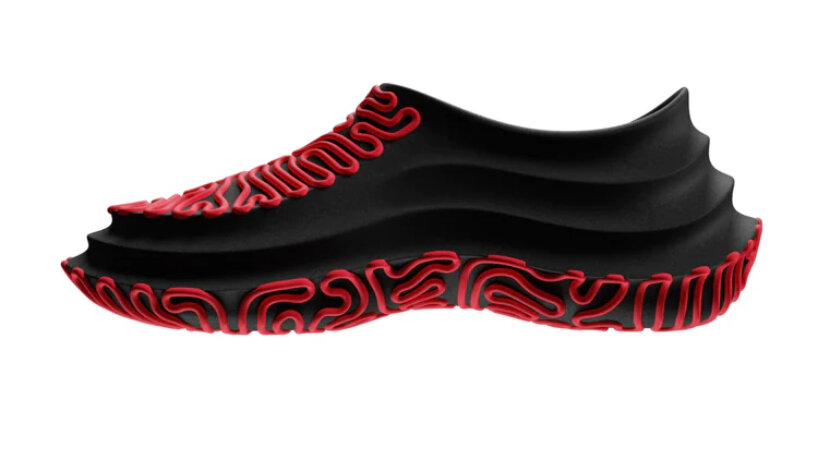 images courtesy of Koobz (unless stated)
KOOBZ FEATURING 16KW UNISEX SNEAKERS
16kW 3D-printed unisex sneakers are the fruit of the labor between Koobz and designer Fabrizio De Lucia from Affinity Space Design Studio. These pairs of plushy kicks are designed in Italy and printed in the US, the coming together of craftsmanship and attention to detail using the abundant resources from the two countries. 16kW showed up in the recent Milan Design Week 2023 at Isola Design District where a 3D printer is needling the clubbing and raving sneakers to life, thread by thread.
Aside from the comfort the washable sneakers can offer, Koobz states that 16kW shoes are easy to clean with soapy water and cloth so every time the wearer puts them on, they look brand new. Up close, the details of the recyclable thermoplastic polyurethane injected into the shoes are visible and add a distinctive character to the kicks. To materialize the clubbing and raving glory scene, Koobz and De Lucia opt for a dual-colored rippling shoe design for their collaboration, creating contrasting palettes that complement well.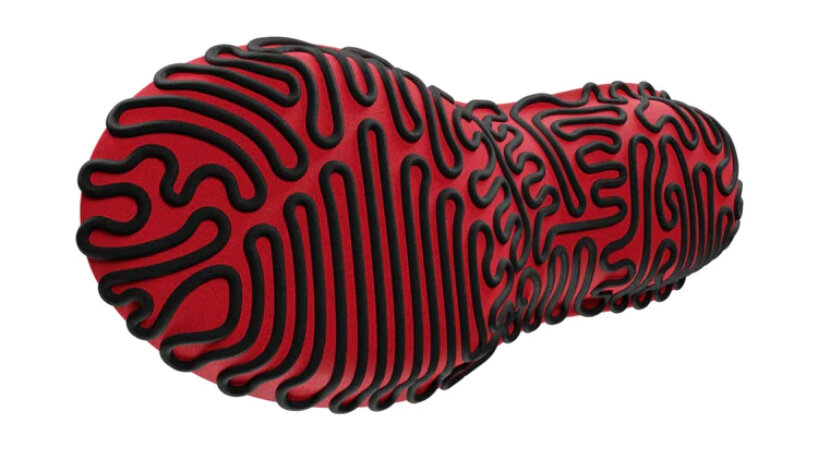 the groovy, swirling printed lines of the soft and stretchy sneakers only feature part of the aesthetics
CLUBBING AND RAVING SNEAKERS WITH REINFORCED TOE-BOX
If not used for clubbing and raving, the 16kW sneakers can also be used both indoors and outdoors for personal uses. It might be best to put them on when the wearer feels like dancing until their stamina wavers. 'It is known that great events are crowded with people and sometimes it can happen to be stepped on. For this reason, the sneakers are provided with a reinforced toe-box,' says Koobz.
Koobz shoes, including 16kW, are all made to order. 'At Koobz, we believe that holding inventory, storing, and making excess stuff is not environmentally friendly, and that's not cool,' says Koobz. 'Therefore, we will only make a shoe once you place an order.' The design team has opened the pool for orders on its website, and while the dual-colored sneakers may not be seen live, a room for customization might still be given upon request.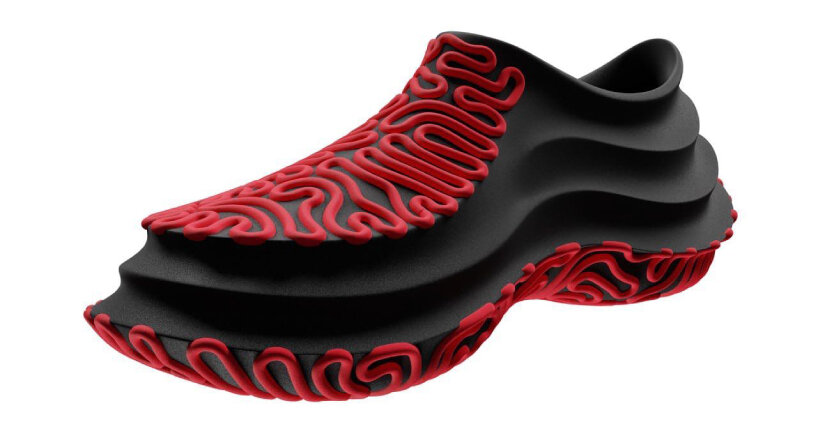 a 3D printer renders the bouncy shoes to life, made entirely from recyclable thermoplastic polyurethane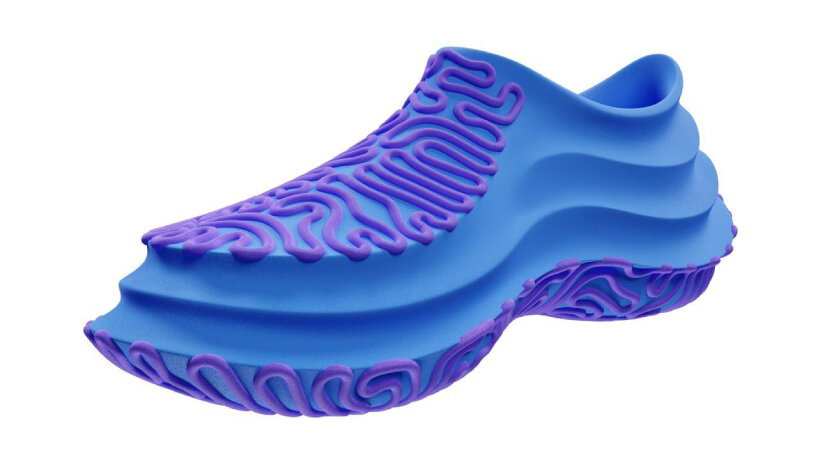 16kW supports the feet's arches while giving ample space for the toes to spread out during movement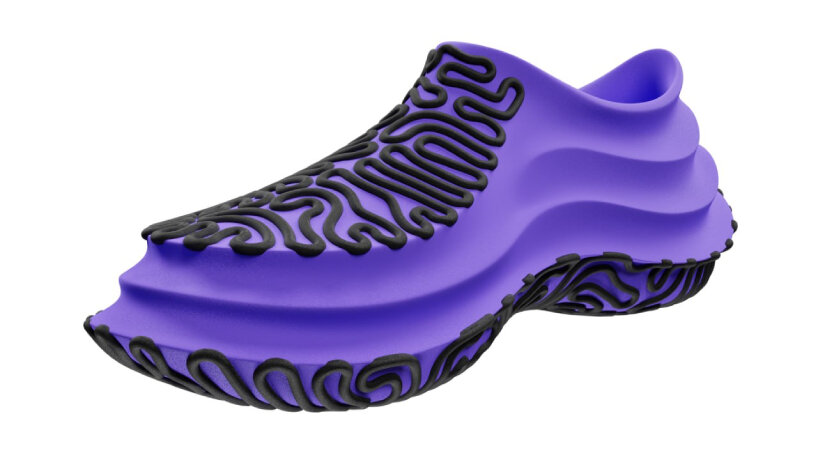 these pairs of plushy kicks are designed in Italy and printed in the US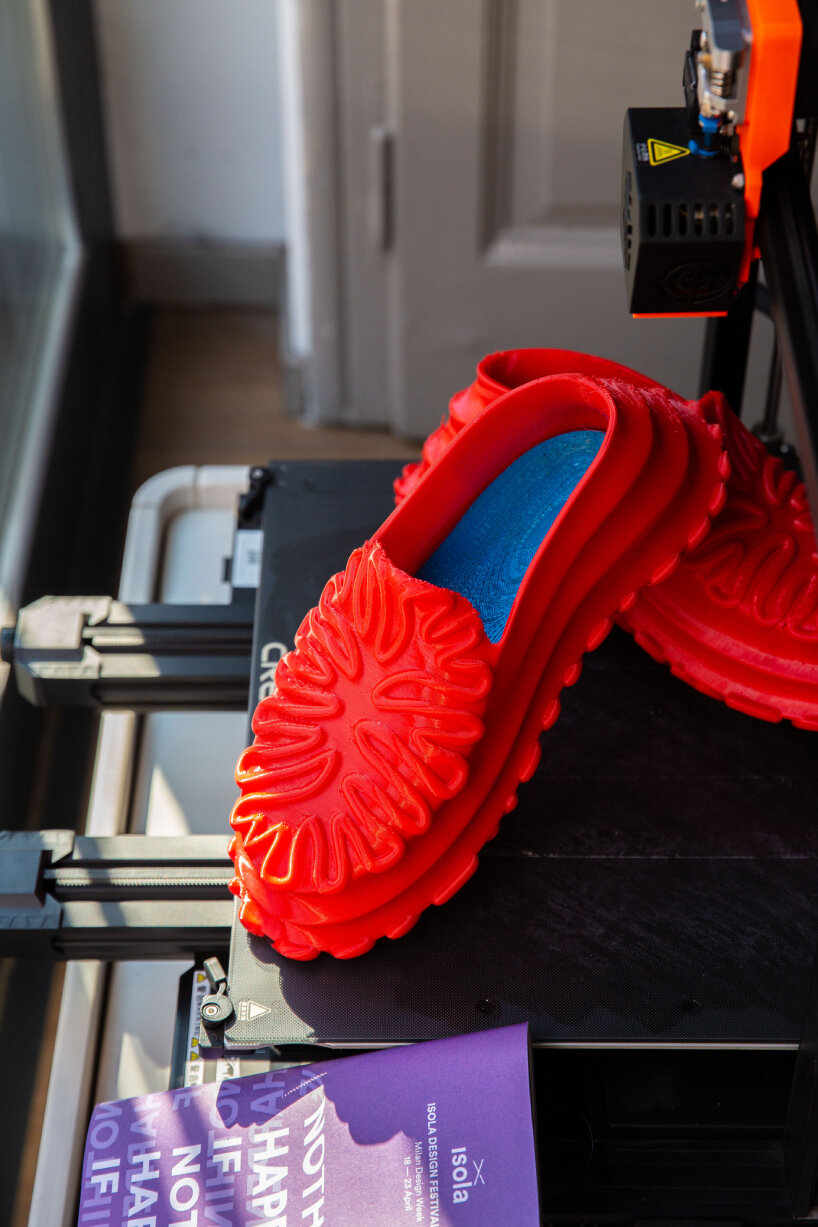 16kW at Isola Design Festival 2023 | photo © Anwyn Howarth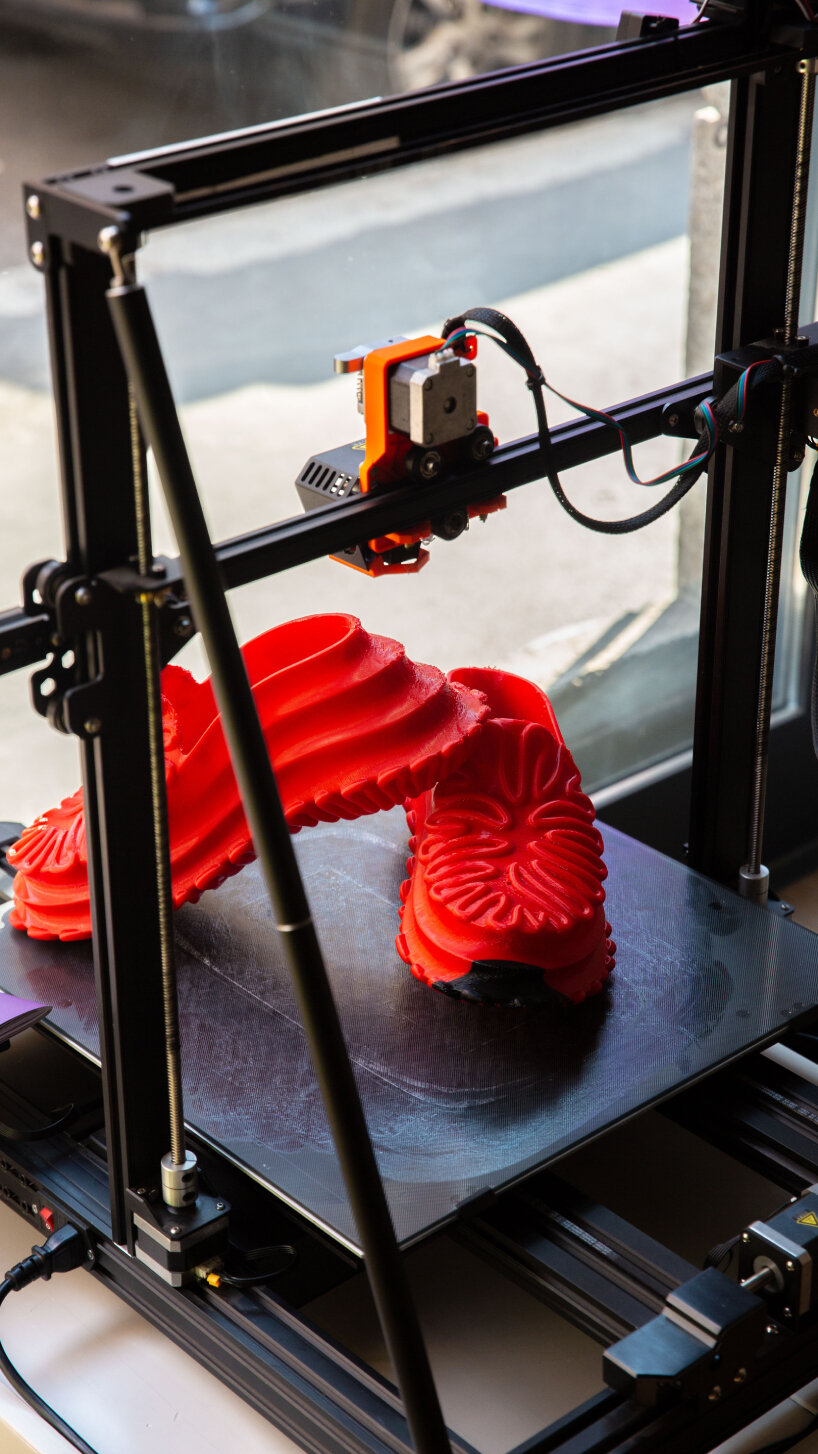 16kW at Isola Design Festival 2023 | photo © Anwyn Howarth
SOURCE: https://www.designboom.com/design/3d-printed-unisex-sneakers-clubbing-raving-koobz-16kw-04-25-2023/