Ambush is making sure its next pair of kicks are worthy of the multiverse. The brand is officially launching the futuristic "100S" slip-on clog in partnership with Zellerfeld, a 3D-printing footwear company. The sustainable shoe will release in limited numbers as a real-life product as well as an NFT.
A DESIGN THAT JUST CLICKS — A symbol of sustainable technology, the project uses Zellerfeld's 3D-printing practices to create a shoe with environmentally friendly design, recyclable materials, and sweatshop-free production. Although the clog is currently in its prototype phase, each shoe is made-to-order and, thanks to the 3D printing, can be adjusted to the wearer's specifications. The project also required the help of footwear designer Finn-Rush Taylor, who lent a hand in the concept and design of the "100S."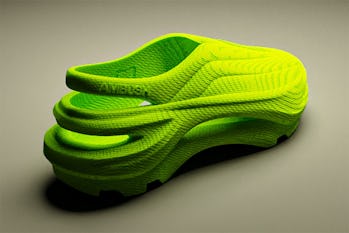 Like most Web3 fashion contributions from Nike to Prada, the Ambush slip-on will come equipped with an NFT that will unlock a digitally wearable version of the shoe in the brand's Silver Fctry metaverse space. The NFT will also double as a certificate of ownership to the physical footwear.
As for the clog itself, its sleek design is fitted with gaps throughout the midfoot and heel for easy breathability, and Ambush grants its branding to the heel and outsole. It comes dressed in an electric lime green shade throughout its entire construction, while the exterior is texturized with symmetric ridges. Clogs have become all the rage these days thanks to their convenient slip-on designs, but Ambush's digital iteration breaks the mold of recent metaverse sneakers, which have been tapped into by brands like Nike, New Balance, and more.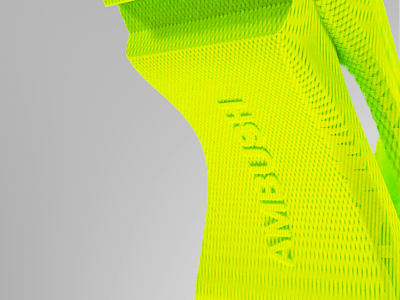 Ambush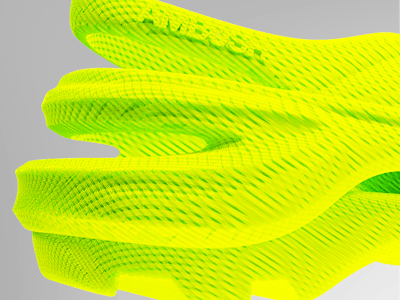 Ambush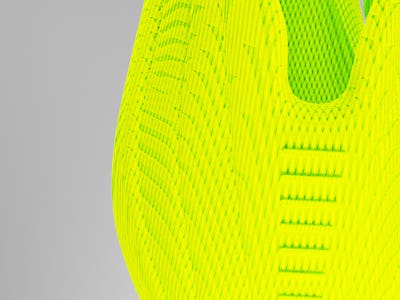 Ambush
SLIDE TO STADIUM GOODS — From June 20 to June 23, Ambush will hold presentations of the "100S" prototype at Stadium Goods in SoHo, New York City. The NFT NYC event will be limited to the first 100 people to line up at the store, and those who hold a POW! Reboot NFT will be given first priority.
Those who hold an Ambush NFT — Pow! Reboot and Glow in the Dark (GITD) — will also be able to enter a raffle at the Stadium Goods SoHo location for a chance to win one of two sets of the kicks and their accompanying NFTs. A third raffle opportunity to win a set will take place within the Silver Fctry metaverse. To learn more about Ambush's event and raffle, more information is available on the brand's Discord.
SOURCE: https://www.inputmag.com/style/ambush-100s-clog-release-date-price-nft-3d-printed-metaverese