A Spanish startup named Athos is revolutionizing rock climbing shoes. Launching the world's first-ever 3D-printed shoes, this company's goal is to make the perfect footwear for climbing enthusiasts. Emili S. Taixés, Romina Milesi, Carla Barrientos, and Mar Amengual are the co-founders of this venture. In a 2023 interview, Amengual disclosed exciting details about this invention.
Amengual spoke about how the Athos team realized that the regular shoes used for climbing hurt. Research showed, that climbing over the years could cause foot injuries. In a 2021 YouTube video in March, this Spanish venture also described what made their concept unique and different. 
Exciting details about the newly launched 3D-printed footwear for rock climbing 
The video explains that the 3D-printed shoes produced were customized according to the climber's foot size and shape. This made this footwear different from current brands which are "producing standard models which leave the user having to adapt to these kind of shapes."  
The Barcelona-based startup accomplishes this by taking digital scans of the clients' feet. After this, various materials such as thermoplastic polyurethane (TPU) and polyester are used to create the perfect footgear. This TPU can be recycled which also helps to ensure sustainability. During the 2021 video, the video presenter explains, "Not only because of personalization also because of optimization with 3D printing, the process machines and materials needed to produce climbing shoes can be reduced by more than 50%." 
With these statements, the Spanish startup also stated how their goal was "to apply an infinity of innovative design solutions to create the best climbing shoes ever." With these unique ideas, this venture has also been nominated for various awards such as the Forward AM awards. 
At present operating locally, this company brings a fresh wave of change to the rock climbing sport. Athos is however not the only entity to invent a concept that can change the rock climbing experience. Scientist Hugh Herr created a unique invention, after a dangerous accident that made him lose both his legs. 
Hugh Herr's invention allowed him to pursue his passion for rock climbing 
Hugh invented "wearable robots" which helped him to walk despite losing both his legs. A biophysicist and at a senior post at MIT media lab in Cambridge, Hugh didn't give up after his accident.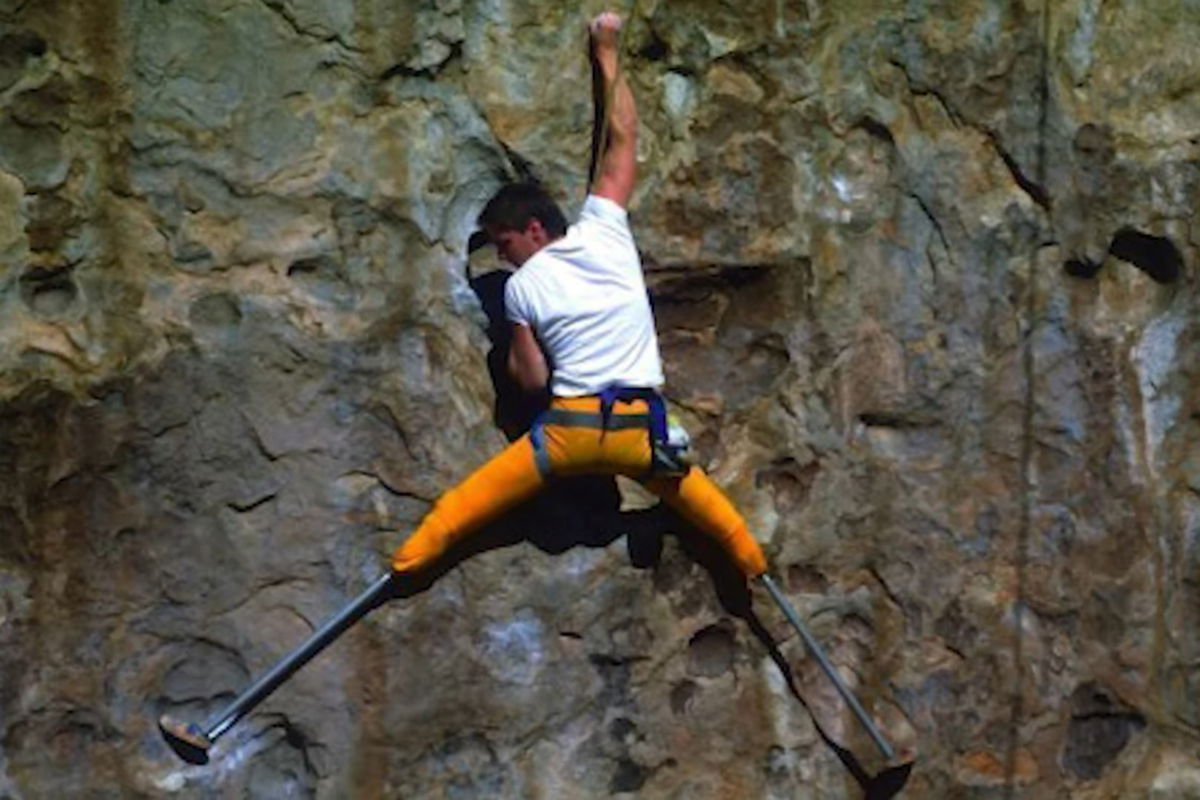 These "wearable robots" also gave Hugh the advantage of choosing how short or how tall he wanted to be. They also had sensors for measuring the distance he walked. 58-year-old Hugh also posted an Instagram video of climbing with these 'wearable robots', displaying his immense willpower. 
Hugh and Athos's revelations indicate how technology is transforming the sport of rock climbing. What are your thoughts on 3D-printing footwear for climbing? 
SOURCE: https://www.essentiallysports.com/us-sports-news-rock-climbing-news-worlds-first-3d-printed-rock-climbing-shoes-are-a-cut-above-the-rest/