Fast, fun, and easy to use. Cube makes it easy for anyone to get started with 3D printing in minutes


Enjoying the fun and fascinating world of 3D printing should be available to everyone, not just the pros. User-friendly, portable and intuitive, Goofoo Cube is the ideal choice for beginners who are just getting started with 3D printing. Even without any technical know-how, Cube makes it easy to turn ideas into reality with ease. 

Typical 3D printers are bulky, complicated, and expensive, making the decision to get started a bit daunting, especially for beginners. Goofoo wants to make 3D printing "SMALLER". You don't need to dedicate a special place for it on your desktop, or spend all day on setup. Goofoo Cube packs all the professional features you need into a cute 255*255*208mm body that is portable so you can print anytime and anywhere.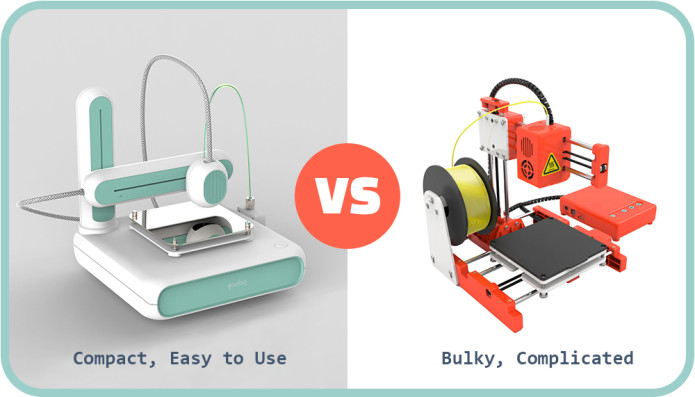 Forget the screws, cables and pages of confusing instructions typical of other 3D printers, Goofoo Cube can be assembled in seconds with a few LEGO-style steps. Build it just as easily as playing with LEGOs, then plug it in and start printing. So simple even kids can do it with a little guidance.

The self-developed Cube App features an online cloud collection of thousands of sliced files, which you can send to the printer directly to instantly start 3D printing instead of having to learn complicated slicing software. With the Cube 3D printer, you can easily start a 3D printing journey on a flat learning curve.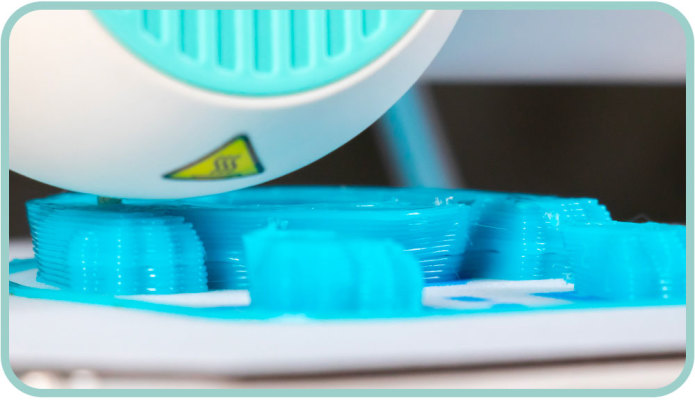 The built-in Wi-Fi of Cube provides a seamless, stable and fast data transmission from your phone, significantly reducing the risk of print failures. You can handle all printing operations on your phone using the app and send the prints to your Cube via fast and stable Wi-Fi.
The most attractive part of owning a 3D printer is that you can get creative. In fact, being able to print anything you can imagine provides infinite enjoyment, fun and productivity. With Goofoo Cube, you can have all the creativity, without any of the fuss.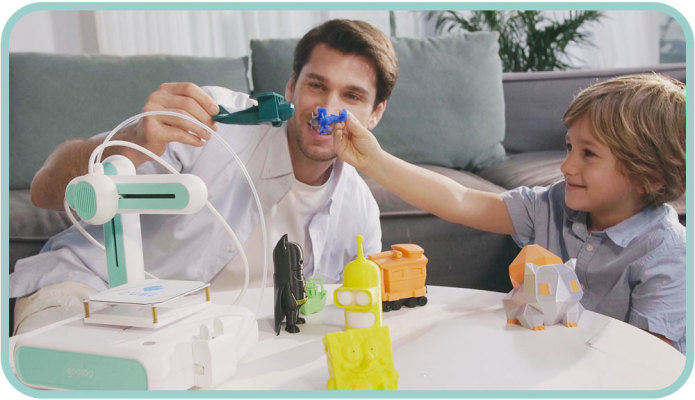 The Cube App frees you from tedious parameter settings and offers you a simple, intuitive and efficient control experience. Connect your Cube to a phone or computer, select your favorite model in the App, then press the "PRINT" button to start. Everyone can experience the magic of 3D printing with Goofoo Cube.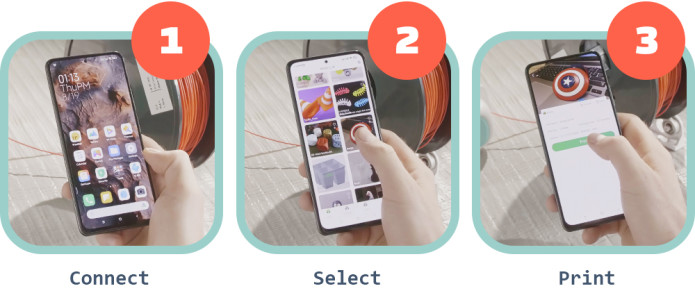 No need for intimidating 3D modeling skills or CAD-tech, 1000+ print-ready models are ready for you to choose from in the Cube App and it will be updated regularly with new files. Whether it is an artistic piece to decorate your desk, or a useful gadget that makes your life easier, all you need to do is search, pick and press to print.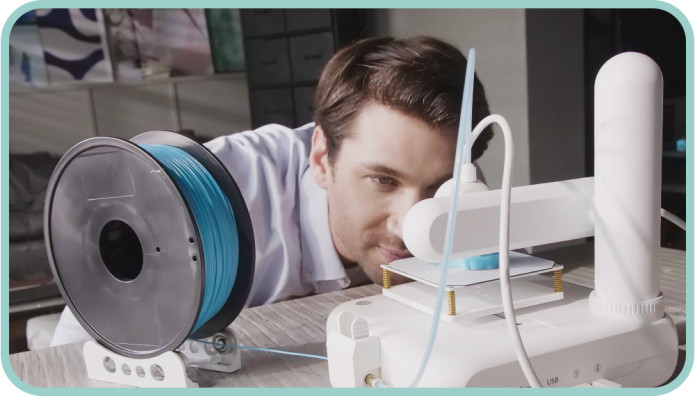 Cube is not only for beginners; advanced users can connect Cube to a computer via USB and print their own G-code files. Whatever you can imagine in your head, Goofoo Cube turns into a reality right before your eyes.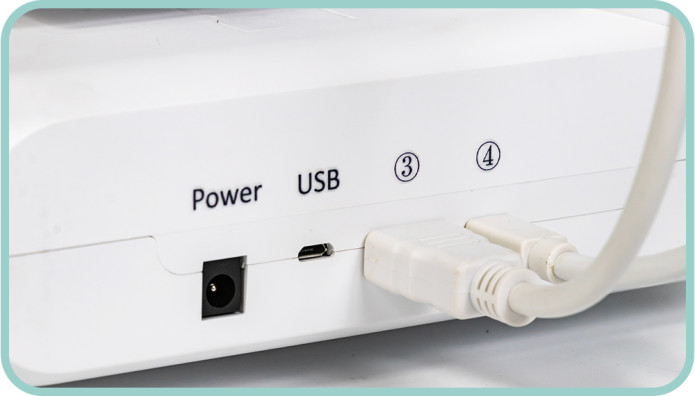 Don't let the cute appearance fool you! Cube is powerful and fast. You don't have to spend hours and hours waiting for prints. Cube is capable of completing most prints within just 30 minutes. Let your ideas be realized in a fast, stable and reliable way.

Goofoo Cube adopts a 0.7mm nozzle instead of the typical 0.4mm nozzle of competitors. This larger nozzle achieves higher extrusion speeds and enables a perfectly smooth printing process without any clogging problems. This greatly helps speed up print time and accomplish your prints faster. Unleash your creativity and enjoy the fun of printing with Goofoo Cube!

Though Cube is an entry-level 3D printer, it is powered by  a 32-bit mainboard with ultra-fast processing speed. Minimize your waiting time and maximize your productivity.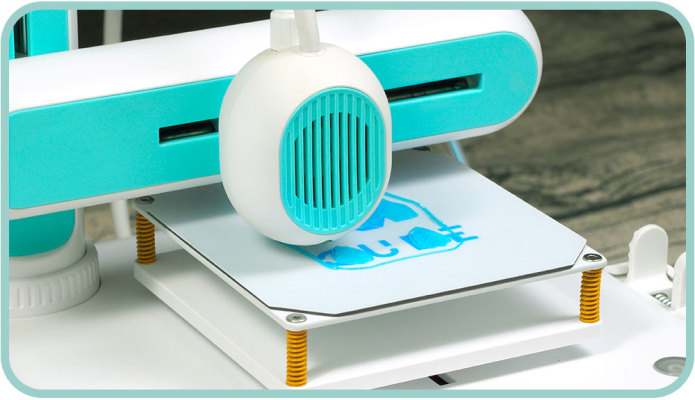 Rather than being limited to the most commonly-used PLA filament, Cube is also compatible with biodegradable low-temperature PCL filament, which is more suitable for children's printing. With an adjustable multi-filament spool holder, Cube can bring your imagination to life with a variety of materials.

Goofoo Cube is able to meet most of your printing needs with its 80 x 80 x 80mm build volume, which maximizes utilization efficiency in its compact body.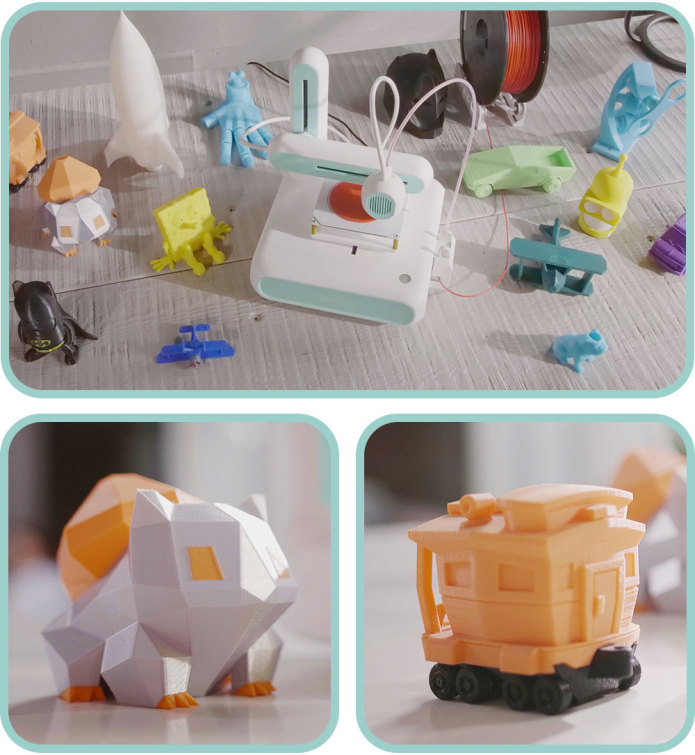 Whether it's for entertainment, artistic design or prototyping, Goofoo Cube lets you unleash your creativity anytime and anywhere, regardless of your age or skill level.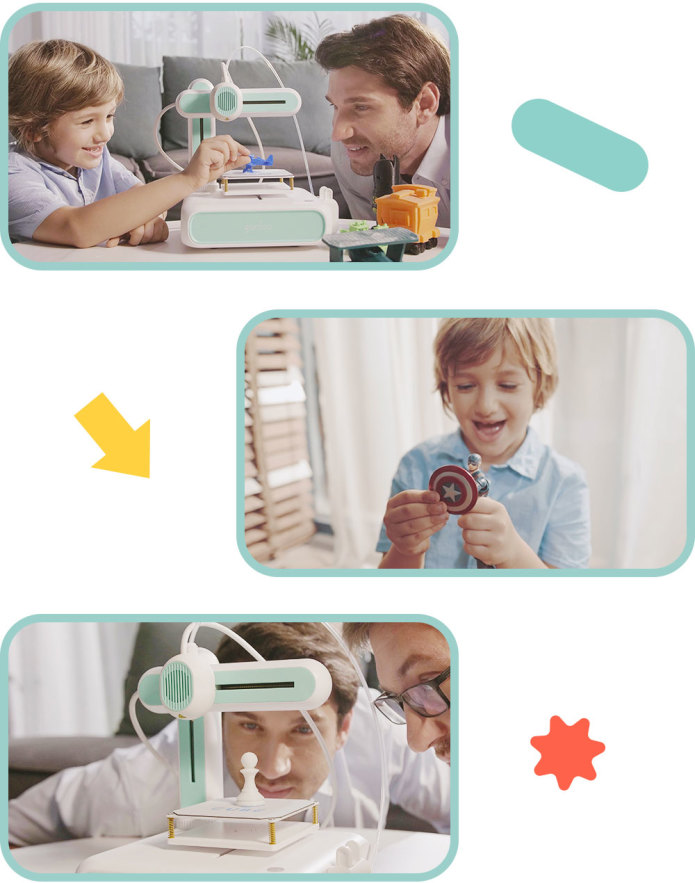 Never mind the noise when printing. Goofoo Cube prints fast and precisely with a whisper quiet sound that won't disturb your other work.

Goofoo keeps safety in mind throughout the design to prevent children from injury when assembling and printing. Goofoo Cube is the go-to choice for you and your child to explore the exciting world of 3D printing.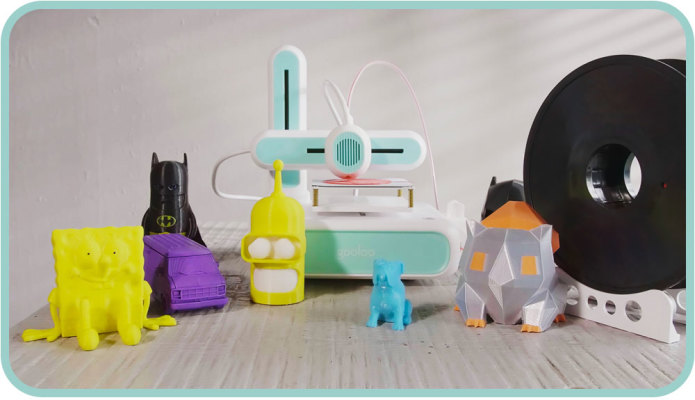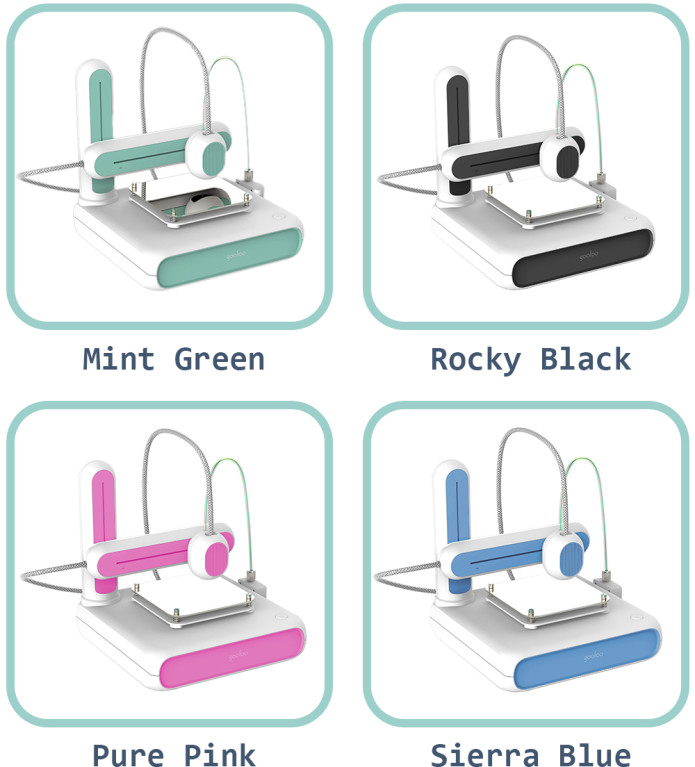 SUPPORT THEIR CAMPAIGN: https://www.indiegogo.com/projects/goofoo-cube-world-s-first-easy-to-use-3d-printer--2#/