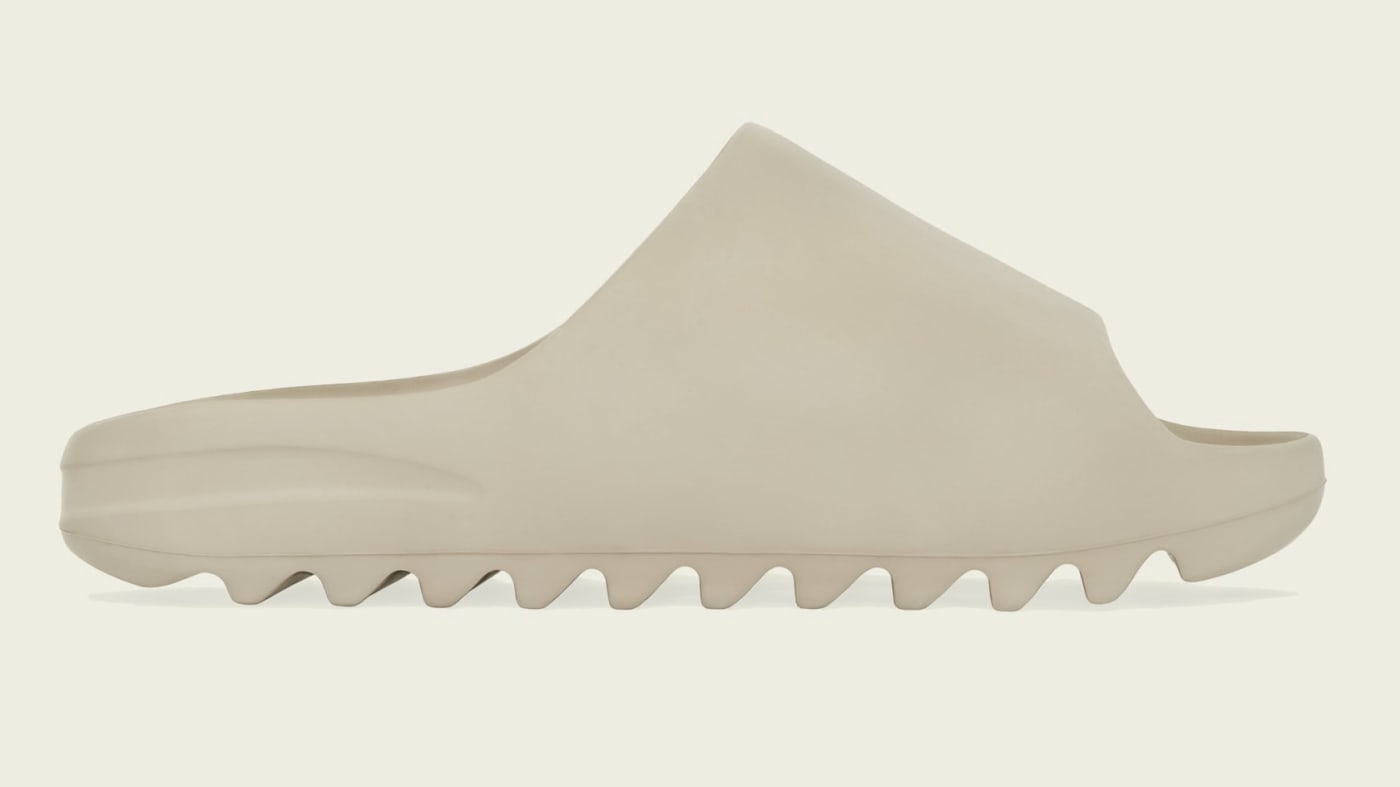 Kanye West wants to change the sneaker industry. Of course he already has, rewriting the rules around how big brands collaborate with artists and enlarging the scale of hype footwear into sustained commercial success. Now, he's fighting to protect the designs that artists make in partnership with those brands.
West is taking aim at the tendency of sneaker makers to water down collaborators' designs for products that they aren't actually involved in. In this battle, he's pitted himself against Adidas, the company that produces his Yeezy sneakers.
In an Instagram post on Monday, West called out his collaborator over its Adilette 22 slide, a design he says is a ripoff of his own Yeezy Slide, which is also made by Adidas. He used his social media to appeal directly to Adidas CEO Kasper Rørsted.
"I'm not standing for this blatant copying no more," West wrote on Monday, surfacing on Instagram to blast Adidas in a long caption. Although his post has since been deleted, his Instagram once again wiped, the message resonates.
"These shoes represent the disrespect that people in power have to the talent," West wrote. "This shoe is a fake Yeezy made by Adidas themselves."
All sneaker brands are guilty of this. Virgil Abloh's effect on Nike went well beyond the projects bearing his name. Nike has a handful of non-Tom Sachs sneakers that look a lot like Tom Sachs sneakers—there were rumors that this offender wrankled the artist. One of the benefits of collaborating with an outside entity is being able to borrow their magic. But there's a line between inspiration and an in-house knockoff. West is looking to redraw this line. It's a noble cause that can help shift the balance of power between artists and their corporate footwear partners.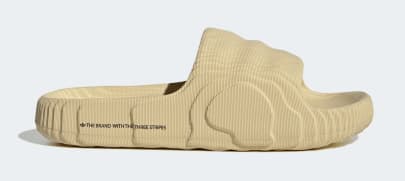 While the Yeezy Slide shape is not the most novel, the similarities between it and the Adilette 22 are clear. The typical Adilette slide, a classic piece of cozy footwear, has a more traditional sandal-style footbed with a three-striped piece toward its front. The latest take feels like a Yeezy-fied departure morphed into a one-piece and dressed in pale, earthy tones associated with West. The Yeezy Slide isn't the only discernible predecessor to the Adilette 22—the first comparison that came to my mind was KidSuper's collaborative shoe with 3D-printed sneaker company Zellerfeld, which also employed topographical texture. The Adilette 22 falls somewhere in between the KidSuper shoe and West's.
Adidas' iteration on a long-existing product did not arrive until after the Yeezy Slide. The brand hadn't sought to reimagine the Adilette like this until West energized that style of footwear. But the Adilette 22 slide that sparked West's complaint isn't even the most derivative design Adidas has produced using his aesthetic for non-Yeezy footwear. This has been happening for years.
In the middle of the 2010s, when West was just getting started at Adidas, there was a sizable range of inline sneakers that looked a lot like what the Yeezy line was putting out, despite West having nothing to do with them directly. The Adidas Tubular Invader reads very much like a diet version of the Adidas Yeezy Boost 750. The Adidas Tubular Shadow is essentially a budget, more accessible take on the Adidas Yeezy Boost 350. One designer at Adidas was told to use the same last as the mega-popular 350 when building new shoes. This kind of riffing has long been an annoyance for West, even if he didn't always make it public.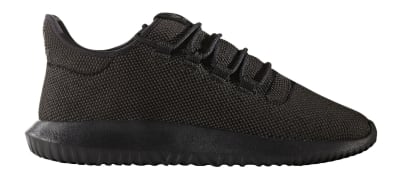 The readily accessible Yeezy-esque Adidas sneakers made a lot more sense in the era when actual Adidas Yeezys were so much harder to get. In the first phase of West's long collaboration with the brand, his shoes were extremely limited. After signing to Adidas at the end of 2013, he started releasing product beginning in 2015 with the Yeezy Boost 750, a shoe that was nearly impossible to buy.
In that period, Adidas was filling a void by making shoes that looked like Yeezys. But now that Yeezys are produced in higher numbers and are not too difficult to obtain, West is filling that void himself. Thankfully, the practice of making diet Yeezys has mostly died out, Adilette 22 slide and that upcoming Foam Runner-looking thing notwithstanding.
West himself has been transparent about his most commercial sneaker, the Adidas Yeezy Boost 350, being inspired by an existing Nike shoe. His goal with the design was to unseat the ubiquitous Nike Roshe Run, that once-popular minimalist model that's now mostly the subject of memes. He helped render the Roshe extinct, but his 350 also borrows from it, using a similar slanting shape and chunky sole. The difference there is West pushed the shoe up, his using top-notch tech like Primeknit and Boost, rather than taking it down. That distance in materials and taste helped the 350 eclipse the Roshe's cultural impact.
Another difference is that West with that Adidas design was taking notes from a competitor in Nike. Sniping shapes and tech from the enemy is standard practice in the sneaker wars. Pilfering one's own catalog, though, as Adidas has done with West's work, is more like a betrayal.
This episode with the slides is not a reflection of Adidas' relationship with West as a whole, which has been hugely beneficial for both sides. They became long term partners in 2016, when West signed a new deal that's reported to run into 2026. The Adidas Yeezy empire contributes hugely to his billion-dollar net worth. West and the Yeezy line remain important for Adidas, a brand that's otherwise lacking right now in truly interesting footwear. His work at the brand was crucial to Adidas' resurgence in the middle of the 2010s. 
And that work wouldn't be possible without the support Adidas provides—many of the Yeezy shoes you love were created in part by Adidas designers. When Nike was unwilling to give West royalties, Adidas supported him by signing him to a new deal that gave more compensation and freedom to create. His achievements in sneakers would be far less without the backing of Adidas. West himself said that he needed the sneaker maker's infrastructure on his 2015 song "Facts."
Remember "Facts"? Here was the greatest artist of the 21st century popping out on New Year's Eve to drop a diss track against a rival sneaker company. That's a level of fierce loyalty that goes far beyond boilerplate press release copy about "deep ties" and "mutual respect" from Random Collaborator A linking up with Random Sneaker Company B to do a limited run of Unrelated Sneaker C.
That degree of connection and investment is part of what's allowed the Adidas Yeezy line to be so successful. It's created the most interesting and innovative partnership between a sneaker brand and an artist in the history of footwear. With that, then, should come a more protected status for the Yeezy line within Adidas. West shouldn't find out about a shoe that looks so much like his hitting the market as it hits the market, to the extent that that should be allowed at all.
West's message comes from a place of power in the industry, but it's valuable to smaller creators who've worked with sneaker brands only to see them hang on to their sauce well after a contract expires. It happens frequently to people with much less clout than him. What he's asking is for a conversation to take place about this kind of work. If West can shift this standard and change the industry again, pushing sneaker companies toward a place where consent around lookalike designs is more common, the victory will be much more than just a personal one.
SOURCE: https://www.complex.com/sneakers/kanye-west-adidas-yeezy-slide-knockoff-adilette