Are you sick of the mess muddy shoes make in your car or home after a day of fun outdoors? With Mudlslinger you can leave dirt where it belongs,.. on the field. The Mudslinger is a portable and versatile tool for cleaning your outdoor footwear on the go. It features five distinct tools to take on any mess and it easily attaches to any sports bag so you'll never forget it at home. Make muddy shoes a thing of the past.
It can clean
Dirt
Mud
Grass
Gravel
More
Stop slipping around in muddy shoes
Improve performance and avoid injuries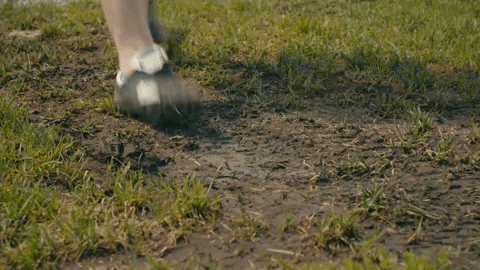 Good for all kinds of sports and outdoor activities like
Football
Baseball
Soccer
Lacrosse
Golf
Track & Field
Hunting
Hiking
Gardening
Also great for snow removal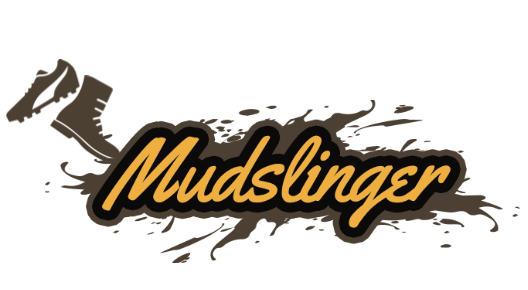 The Backstory
Like most parents I love watching my kids play sports. I love rooting for them and seeing them excel at something they enjoy. But as much as I love watching them play, I'm sick of dealing with muddy cleats after lacrosse or football practice. I hate the mud in my kids bags, in my car and in my house. Not to mention slipping around on muddy cleats can lead to common sports injuries.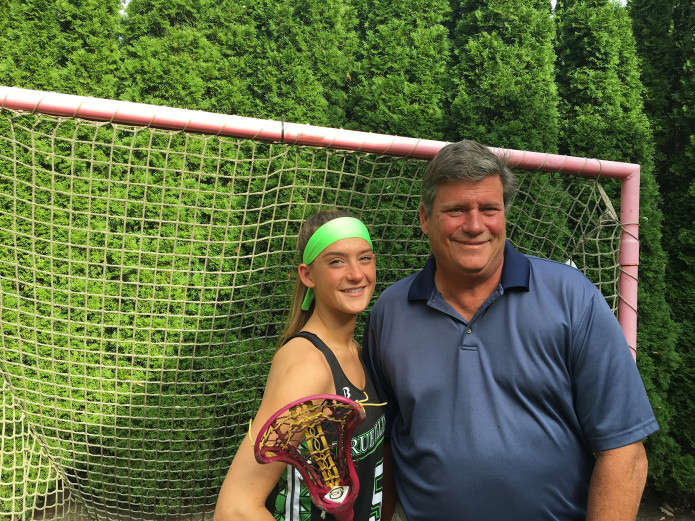 My daughter Kara and I after her lacrosse game
The kids aren't the only one's who spend time outdoors. My wife loves gardening and more often than not you can catch me working on some kind of project around the house.
So I tried to find a solution to my families mud problem. You can imagine my surprise when I couldn't find a single product on the market for cleaning muddy shoes on the go. But I refused to surrender in my war against mud. So I set out to make the ultimate outdoor footwear cleaning tool for people in the field. Something affordable that could easily attach to any sports bag or fit in your pocket and could clean any type of shoe from sports cleats to construction boots.
After perfecting  the preliminary design my son used his friend's 3D printer  to create the original prototype.
After several iterations, field tests and lots of feedback I've refined the design of the Mudslinger to tackle any kind of mess. My daughter has helped me apply for the patent, and I've found three engineers that can bring this product to life. This is where you come in.
We're ready to go
I've already figured out all of the manufacturing details including cost and lead time. I'm proud to say that the Mudslinger will be made entirely in the good ol USA.
Check out pictures of our complete tooling process below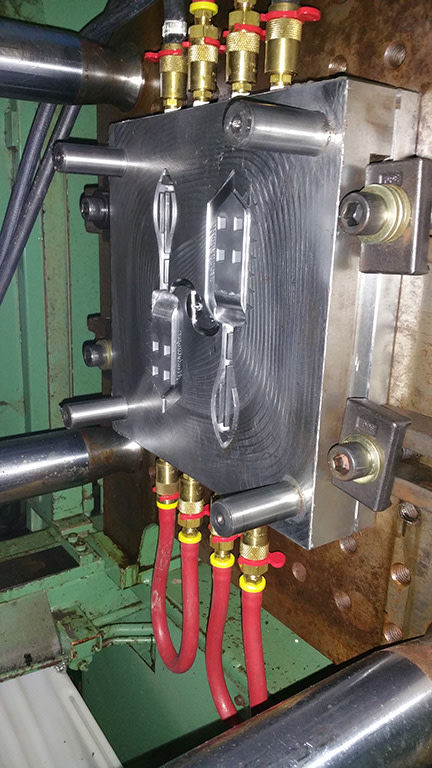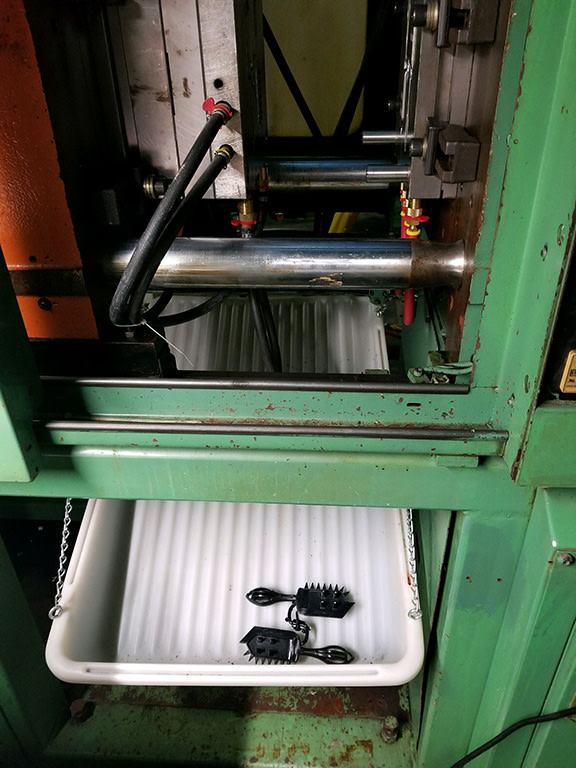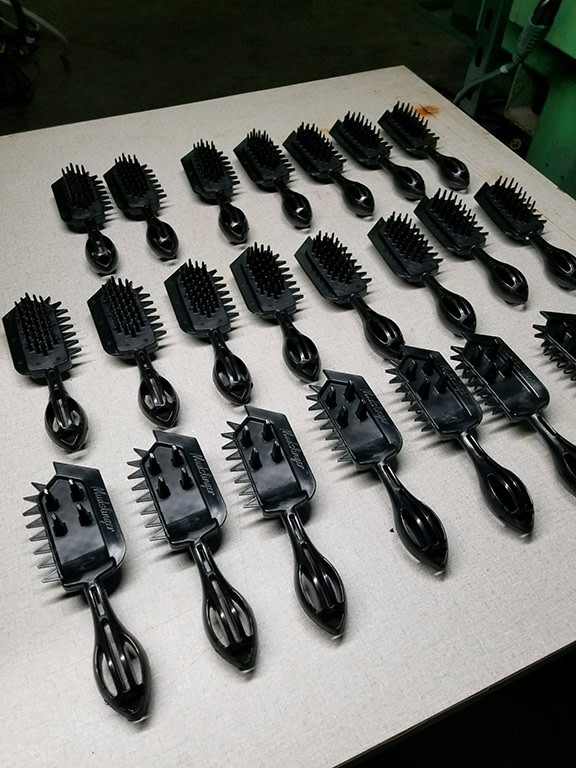 The money we raise here will help pay for 
Development
Trademarks/Patents
Production
Packaging
Marketing
SUPPORT THEIR CAMPAIGN: https://www.indiegogo.com/projects/mudslinger#/