Puma has collaborated with the 1972-founded fashion company Porsche Design to launch their first-ever 3D sneakers, dubbed the 3D Mtrx. The dynamic duo, who have been together since 2019, are embarking on a new journey with the newly launched 3D Mtrx sneakers.
This marks the German sportswear label's latest collaboration for May 2023, and they opt for technological innovation. The latest 3D Mtrx sneakers celebrate the 75 years of Ferry Porsche's 356 'No. 1' Roadster sports car.
The collaborative Puma x Porsche Design sneakers were launched via the official e-commerce site of Puma, Porsche Design, and select retailers on Tuesday, May 2, 2023.
---
Puma x Porsche Design 3D Mtrx sneakers are available in two colorways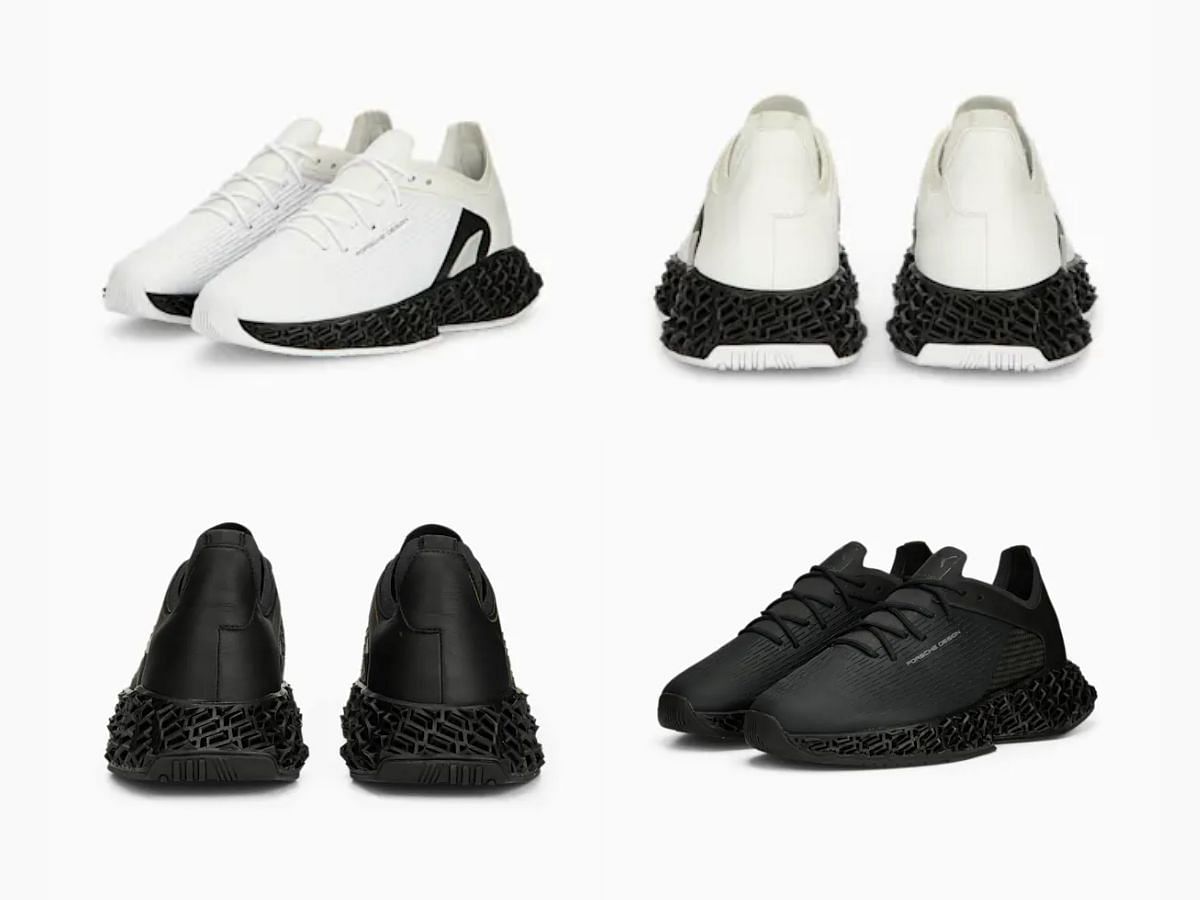 Puma has been on a collaborative streak since it stepped into 2023 and has collaborated with famous artists, influencers, and culturally-relevant labels. After previously connecting with Dixie D'Amelio, CoComelon, Ragged Priest, Neymar, Jeff Staple, and more. The latest on the list is the Ferry Porsche. The official Porsche Design site introduces the latest 3D Mtrx sneaker:
"Exclusive material. Ingenious production. Impressive performance. The innovative 3D MTRX Trainers from Porsche Design. The 3D sole – which has been developed exclusively for Porsche Design – promises soft cushioning and high stability all day long, and is also extremely light."
The site further states that the upper of the shoe is constructed out of carbon fiber and leather material, which gives it a premium and perfect look. The official Puma site introduces the sneaker model:
"This Porsche Design sneaker has an innovative look for the most devout fans of the brand. It has a 3D-printed sole that integrates the Porsche Design initials and carbon fibre details that add to the technical aesthetic."
The ultra-light sneakers have a sole that was developed exclusively for Porsche Design using 3D printing technology. The premium leather accents are suited for any surface. The 3D-printed midsole of the shoe marks the first time either label has employed a 3D printer to create a sneaker's midsole.
The Porsche Design brand mark served as inspiration for the midsole. When compared to traditional foam midsoles, the midsole is made with a high-end elastic material that will provide performance and durability. The sole of the shoes stores up to 83% of the wearer's vertical energy, giving them more energy.
The shoe was released in two colorways, i.e., black and white. Each of these sneaker colorways features a structure constructed out of premium elastic material. The Porsche label has also stepped into the fashion game. The automobile brand recently embarked on a multi-year partnership with the FaZe Clan and an eyewear collection with Patrick Dempsey.
The Porsche Design 3D Mtrx collaborative sneakers were released in two makeovers, i.e., a black-and-white colorway and an all-black colorway. The sneakers retail via Puma, Porsche Design, and select retailers for $430, starting on May 2, 2023.
SOURCE: https://www.sportskeeda.com/pop-culture/puma-x-porsche-design-3d-mtrx-sneakers-where-get-release-date-price-explored