Stickier-when-wet Hero Rubber™ compound | Innovative trail tech + casual style | 1% For The Planet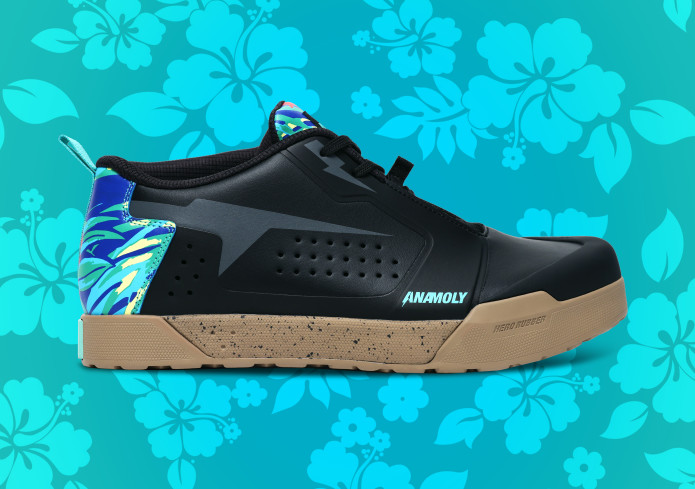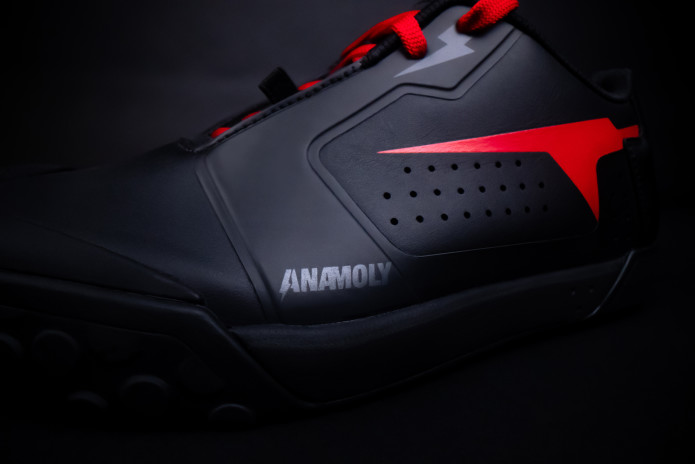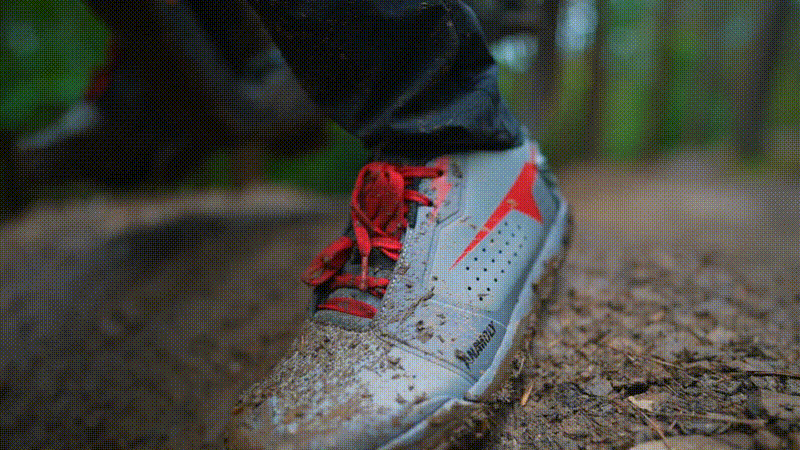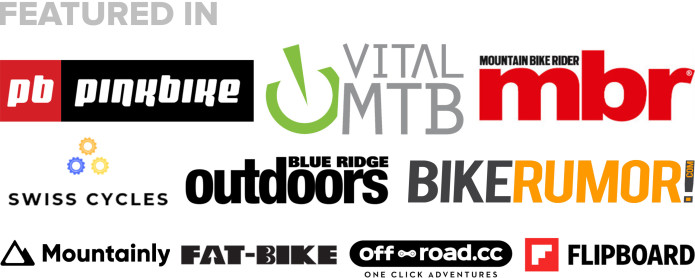 In recent years, mountain biking (MTB) has seen an explosion in popularity, thanks to increased exposure from events like Crankworx and Red Bull Rampage,  as well as exponential improvement in both trail building and bike  technology. These factors have combined to give mountain biking an added  boost, where it's now starting to rival the popularity of the ski and  snowboard industry.
This increased popularity brings with it a whole new generation of  adventurers looking to take part in the sport, who aren't just seeking  out gear and components that function properly, but which also has their  own unique styles & personalities in mind.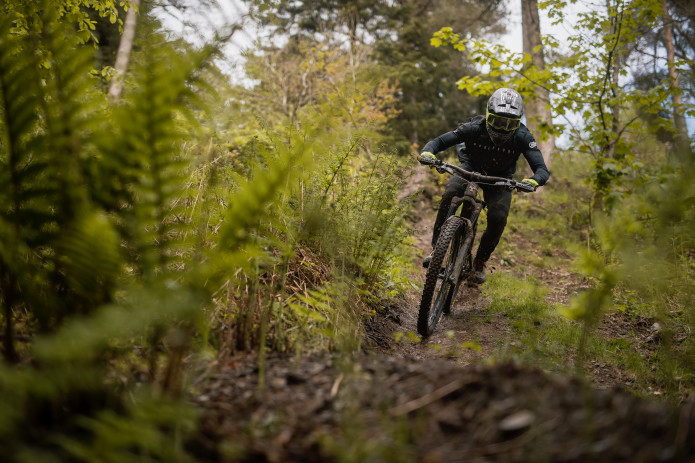 Our story starts with an obsession to build the ultimate mountain bike shoe. For the last decade or more, finding the right pair of  mountain bike shoes has involved an unavoidable tradeoff between finding what looks good, and what functions well, since very few products in  the category have achieved to do both at the same time.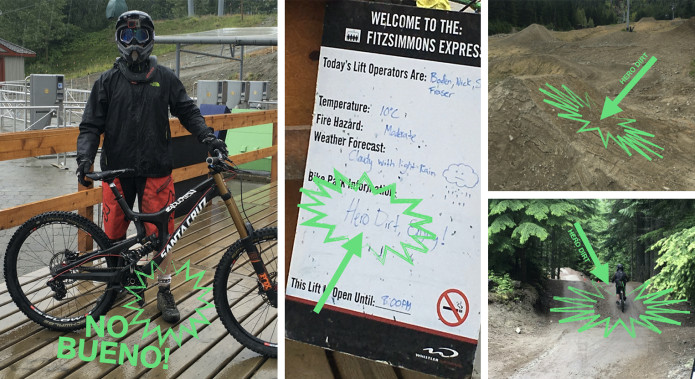 Much of the mountain bike footwear available on the market today  suffers from poor, inferior, or diminishing quality quality rubber —  meaning the feet can easily become dismounted from the pedal pins in mid-air, which is especially dangerous in extremely rainy, muddy  conditions, like the ones found at the world famous Whistler Mountain Bike Park.  We've set out to create a special rubber formula that performs as it  should — providing magnet-like traction to keep you solidly connected  with your bike at all times, no matter what the conditions are like  outside.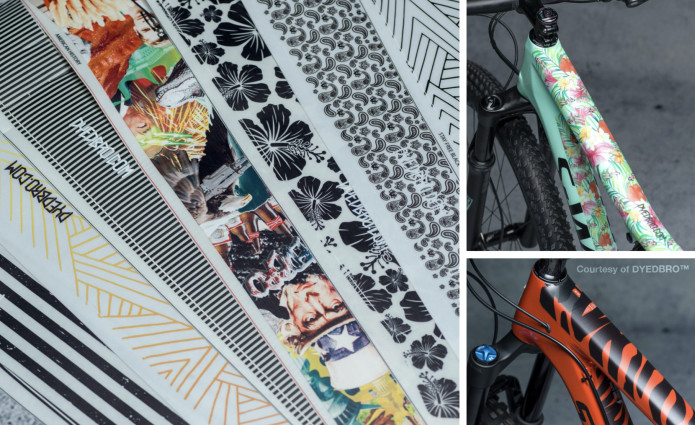 For the longest time, footwear in the mountain bike marketplace has been notoriously bland, monotonous, and restricted to a limited range of colors and styles. By taking cues from custom mountain bike frame protectors and mudguard graphics, as well as ski & snowboard culture, we decided to design footwear that's as stylish as it is functional. This gives them a confidence-inspiring style that's hard to miss out on your favorite trail or at the local bike park.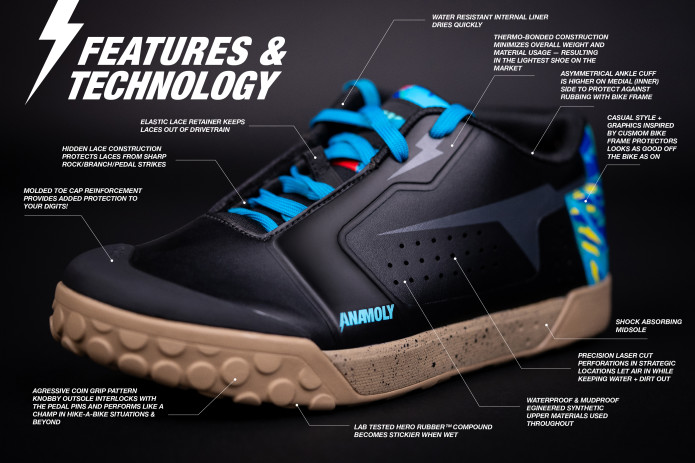 Inspired by Hero Dirt (the perfect consistency of wet dirt for  riding) we spent two and a half years developing our proprietary Hero  Rubber™ compound. Hero Rubber™ is an insanely sticky rubber that not  only performs like a champ in dry weather, but becomes stickier when  wet, giving you peace of mind in the wettest of riding conditions. This  unique rubber formula also has an incredibly low rebound rate, helping  to absorb impact on hard landings.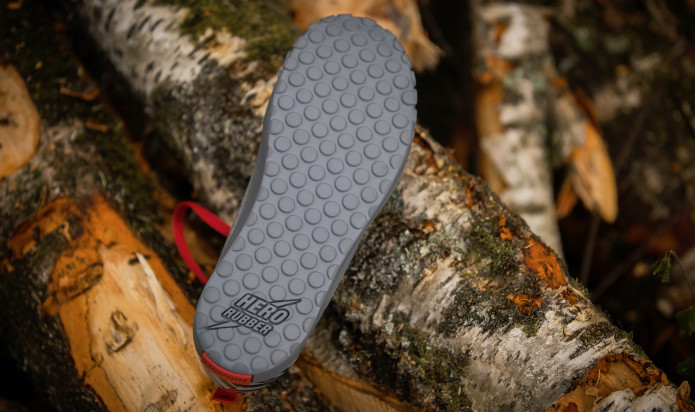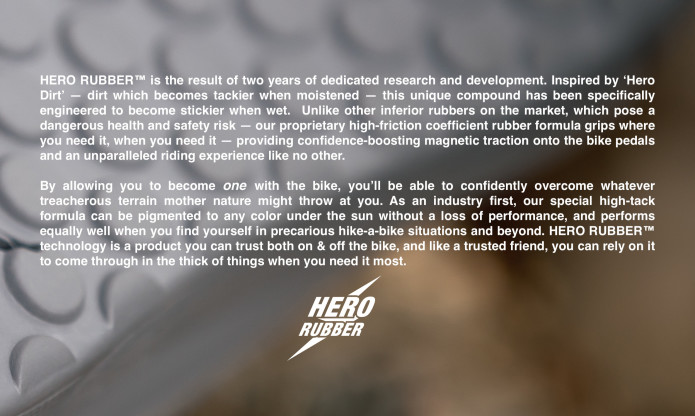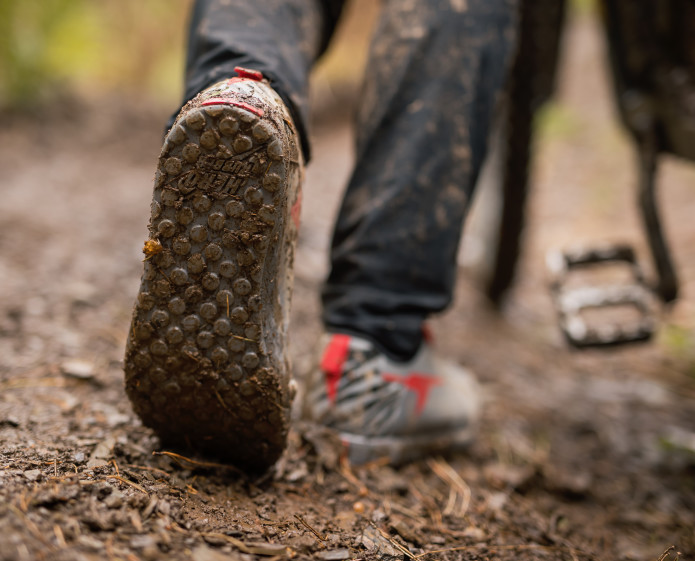 Unlike most typical rubbers which experience loss of performance when wet, Hero Rubber™ actually becomes stickier when wet — just like tacky Hero Dirt — and is designed stick you better to your bike pedals.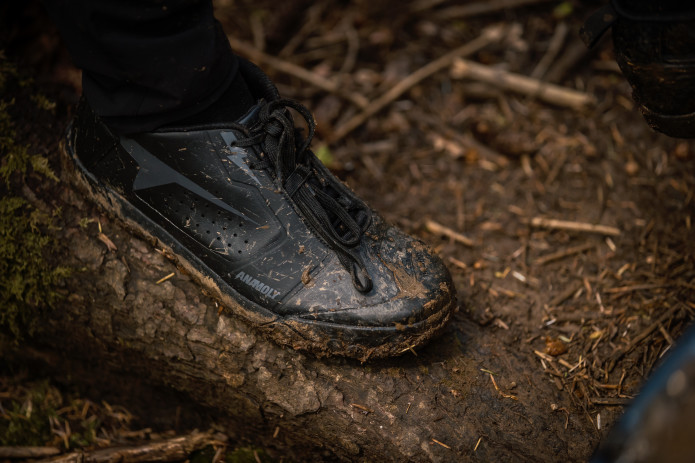 Stellar on-or-off bike grip, whether on two wheels or on two feet (excellent for hiking!).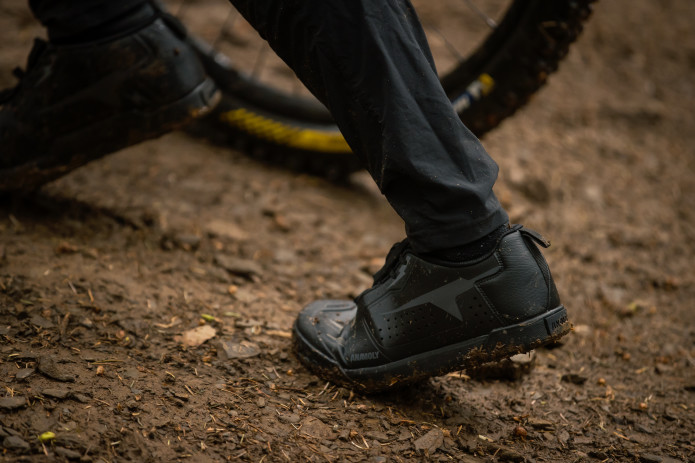 One of the major  complaints of rubbers on the market are that they're poor performers on  steep, slippery inclines. Hero Rubber™ answers the call by providing  superior hiking traction in off-bike situations.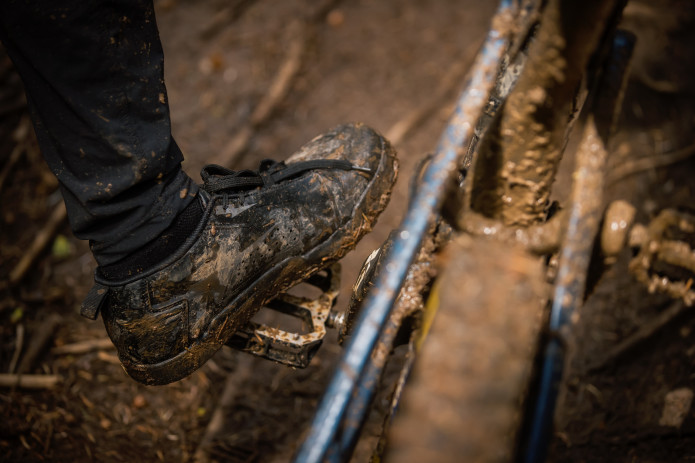 Engineered to turn you into a hero on the bike, with better-when-wet performance that'll keep you glued to the pedal pins in even the harshest of conditions. Never fear slipping a pedal pin because of Mother Nature's wrath again.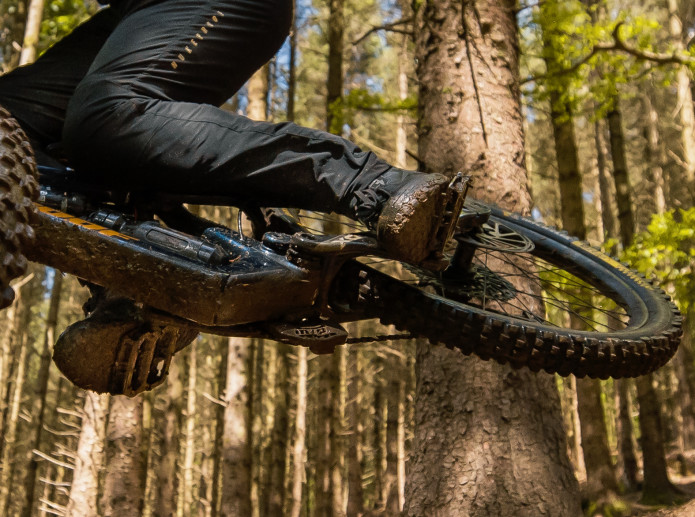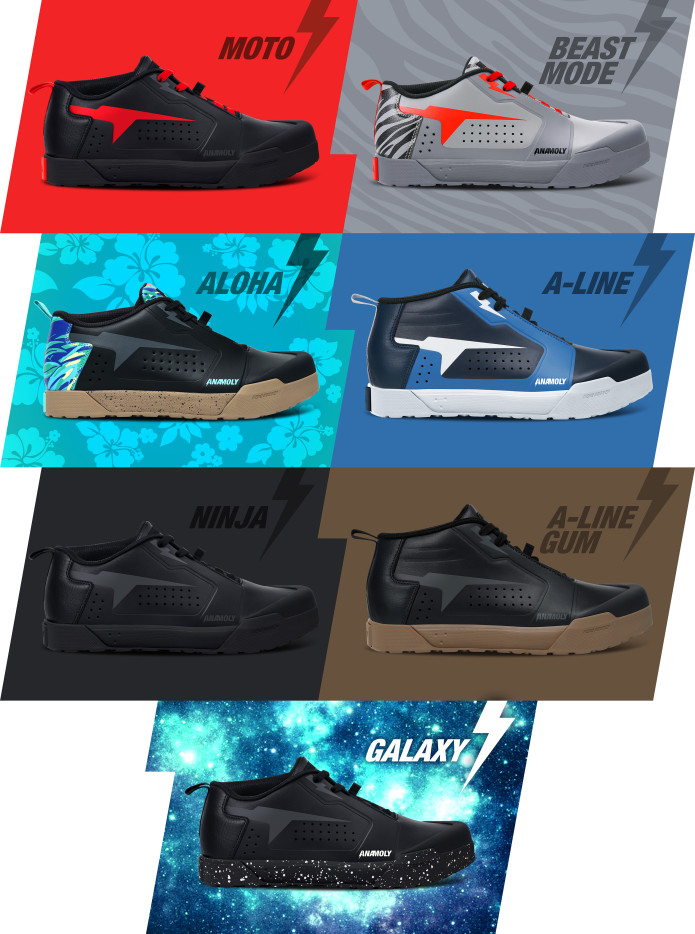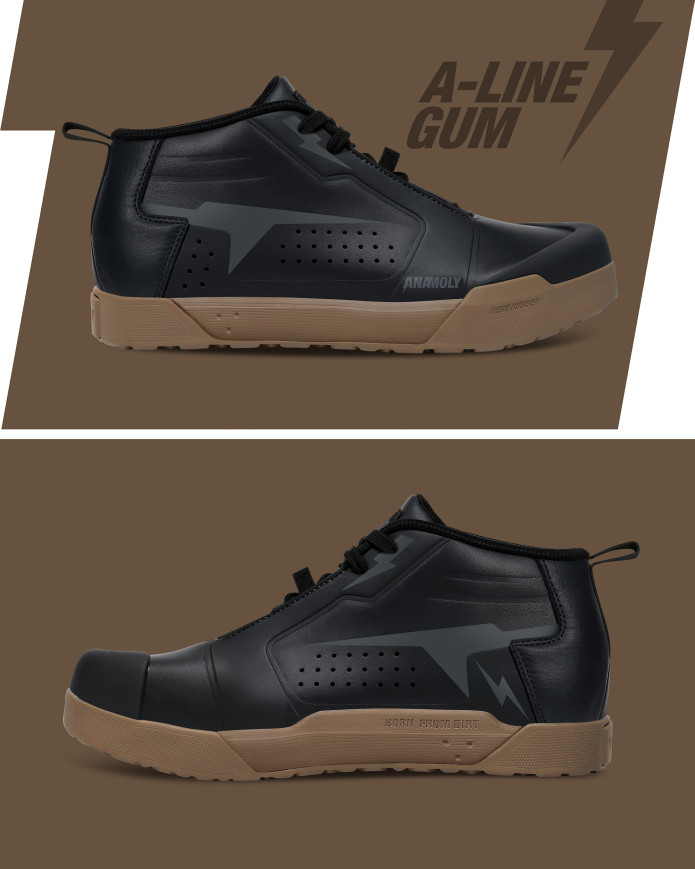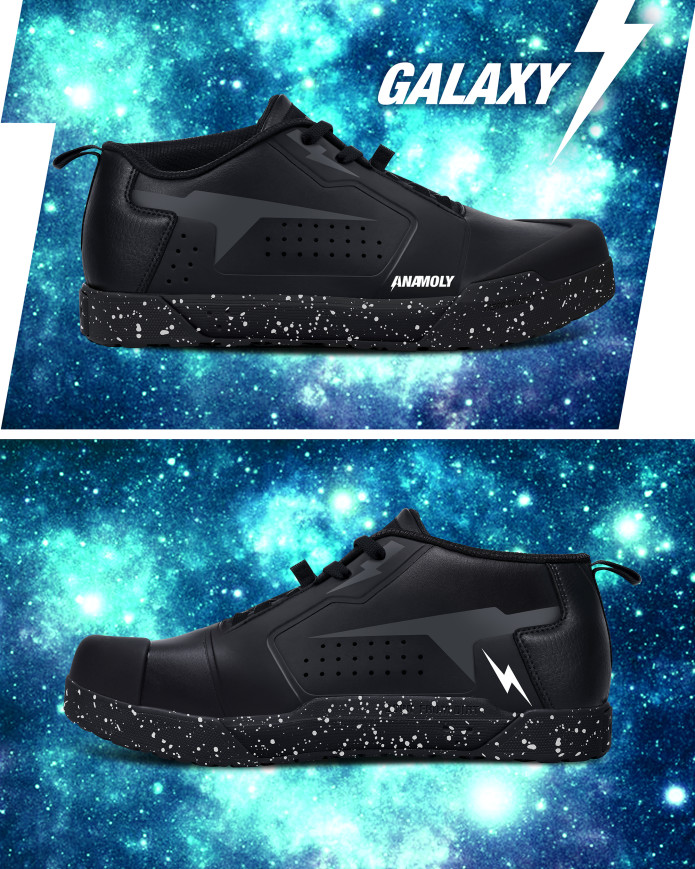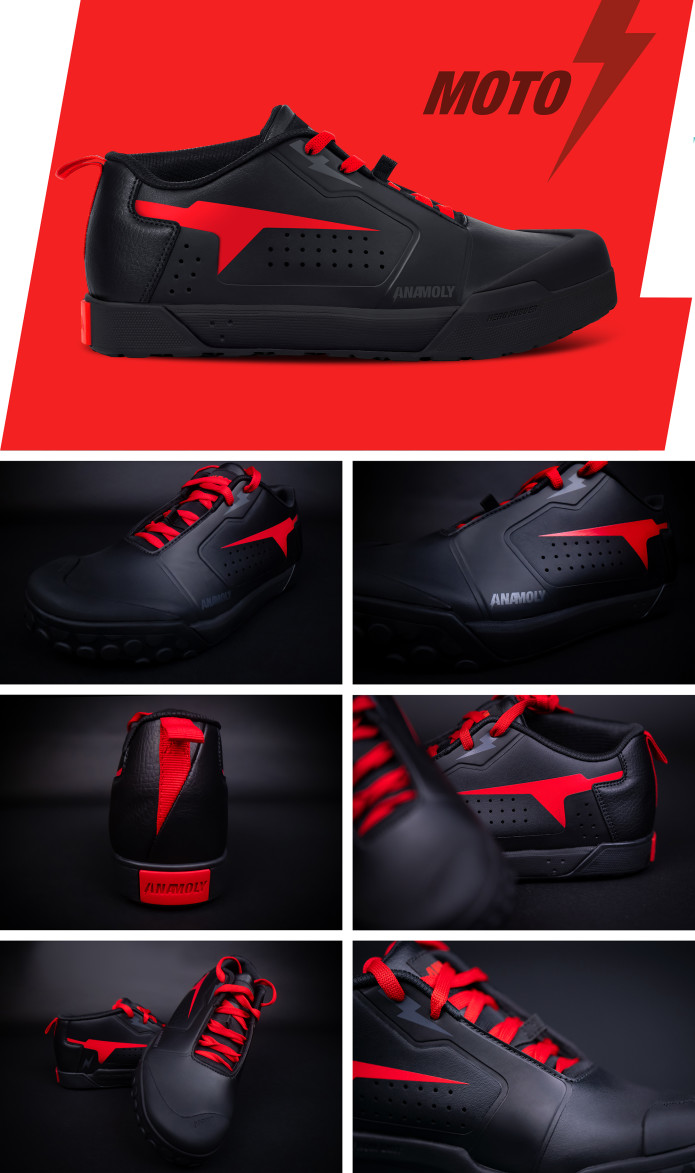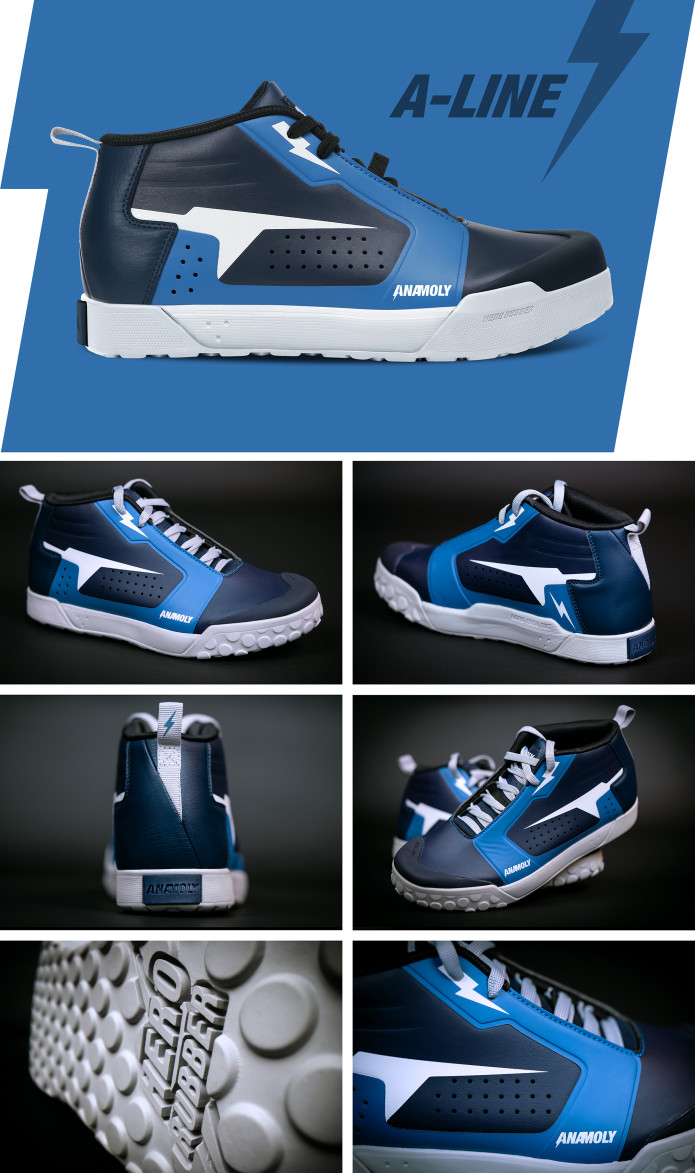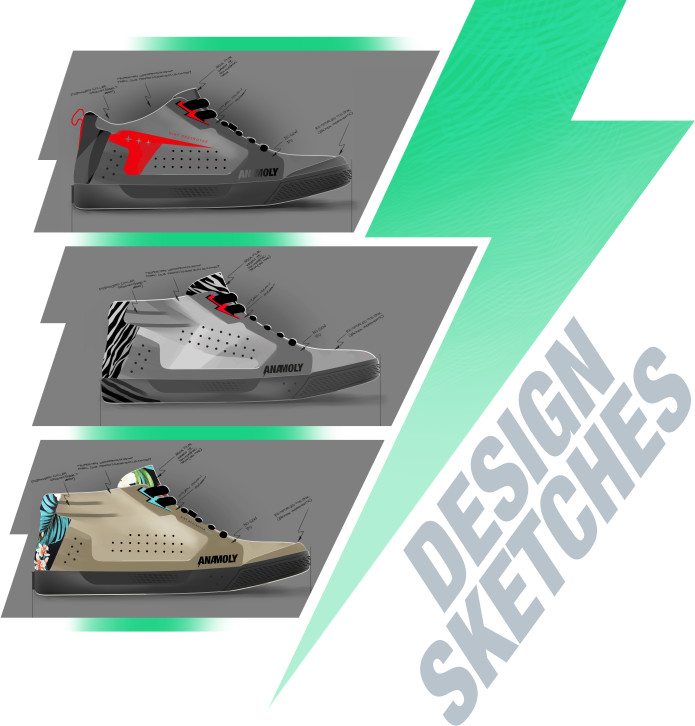 We have spent 2 1/2 years developing a new rubber technology and  waterproof technical engineered materials with high function and casual  lifestyle look, and most importantly our proprietary Hero Rubber™  technology comes on every shoe! The Devil is in the details — and not a  single design element has been left to chance.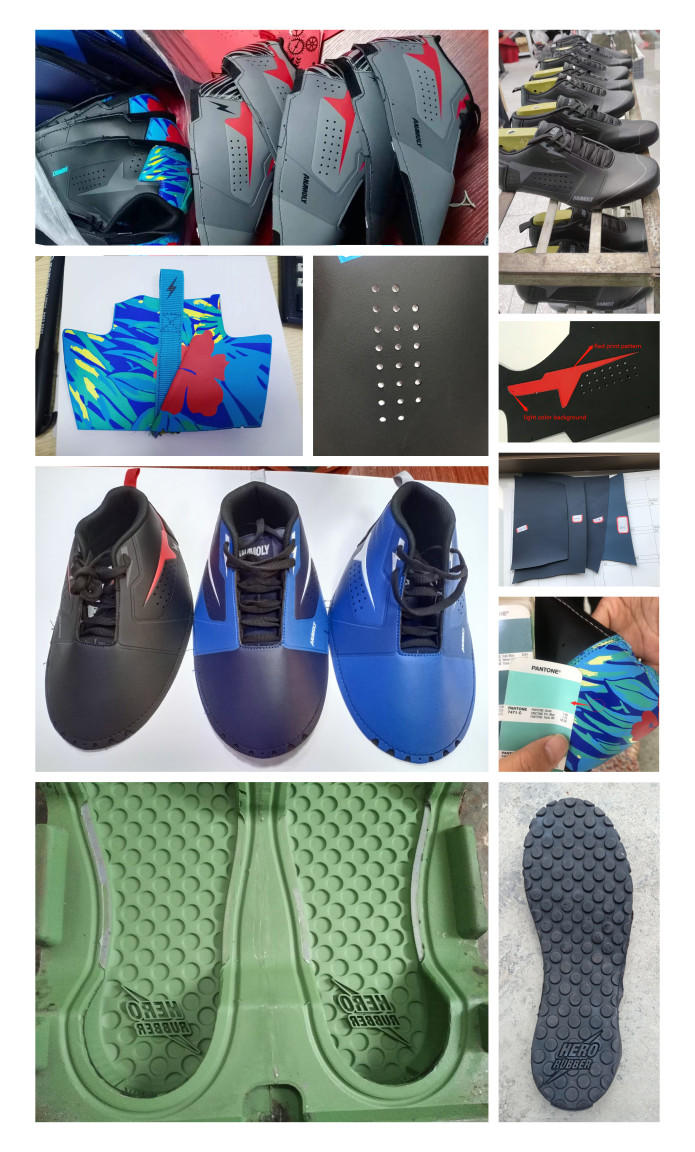 Highly requested functional & aesthetic updates have been added to the front forefoot /  toe section and bottom of the sole, based on feedback from backers and riders to — as well as the online mountain bike community to the prototypes.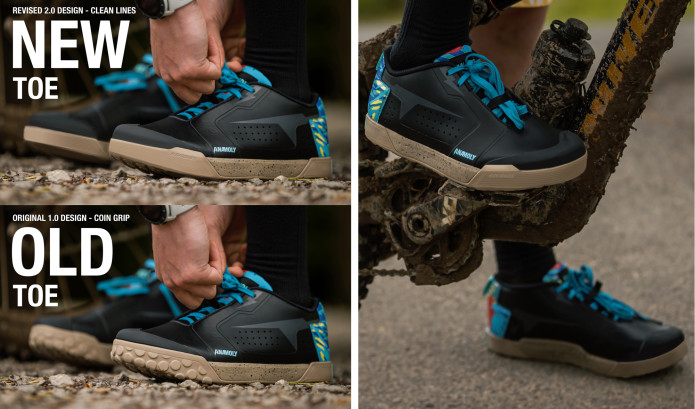 ALOHA 2.0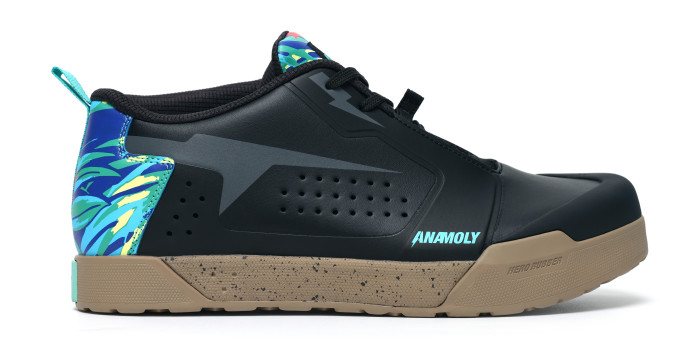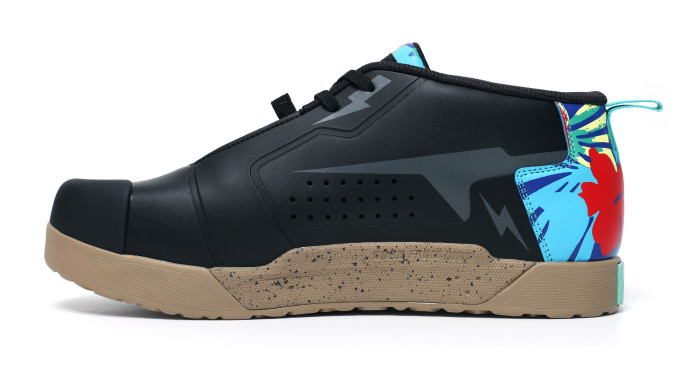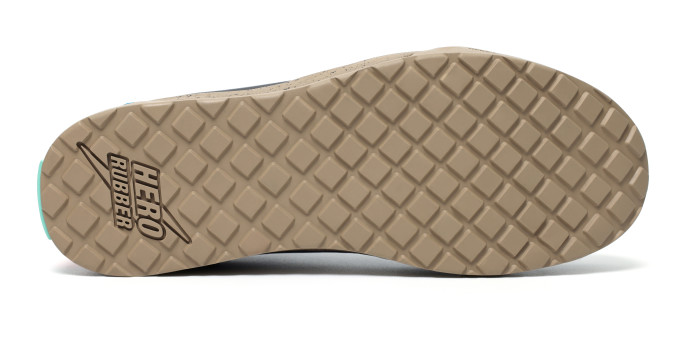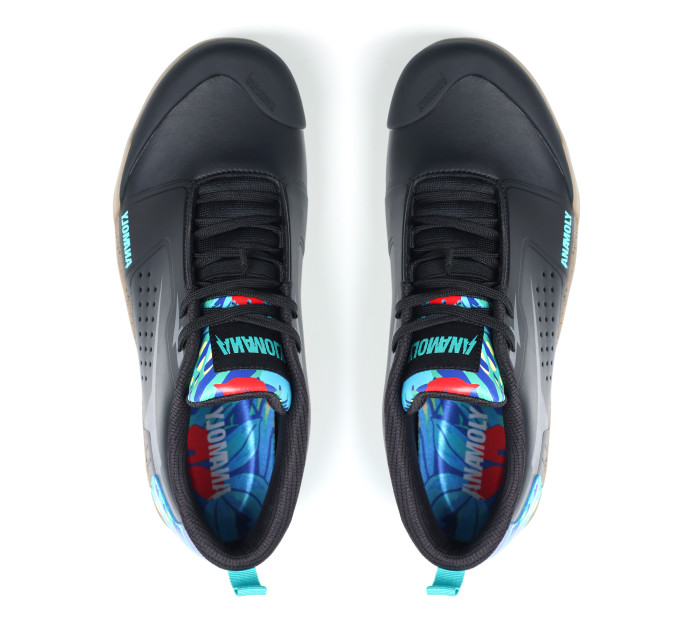 A-LINE GUM 2.0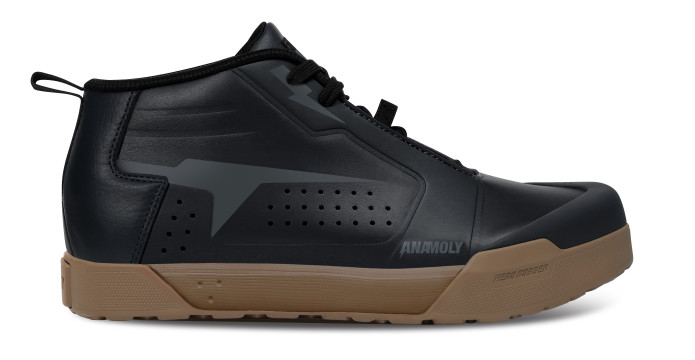 NINJA 2.0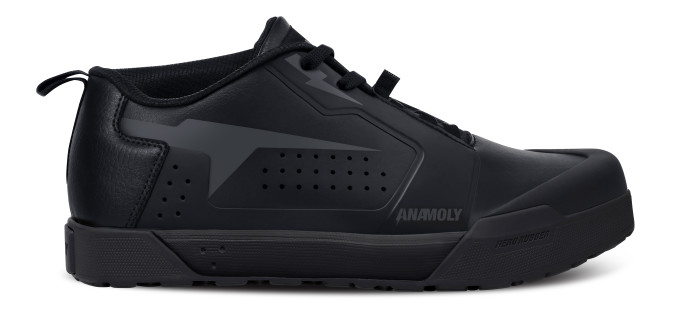 GALAXY 2.0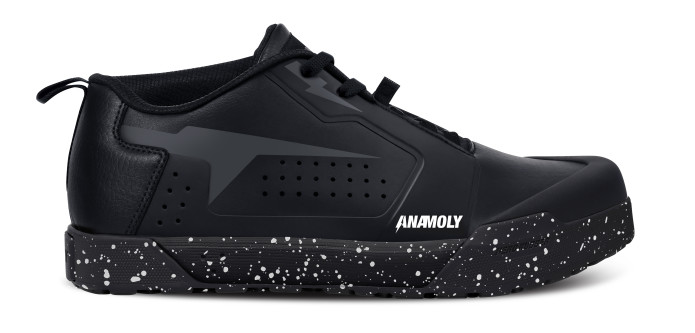 BEAST MODE 2.0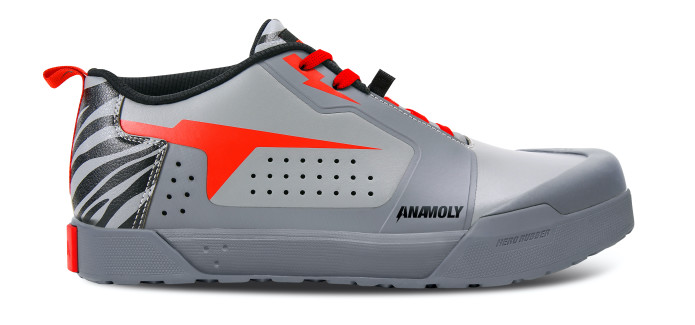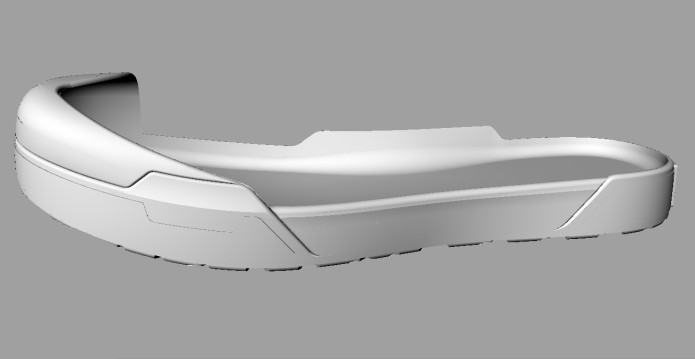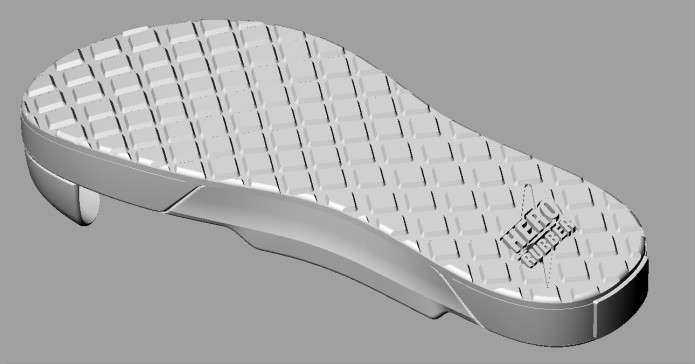 Tread design will be updated from dots to diamonds as shown. Waffle pattern grips the pedal pins underneath the forefoot, while ront and rear agressive kobby tread provide hiking traction in the front and rear.
SUPPORT THEIR CAMPAIGN: https://www.indiegogo.com/projects/the-mountain-bike-shoe-redefined--2#/