3D-PRINTED RECYCLABLE SHOES FROM ZELLERFELD
Shoe company Zellerfeld wants to democratize sneaker-making. In fact, it tailors all of its 3D-printed shoes based on the user's fashion tastes and feet size. The thermoplastic material it uses for the shoes allows Zellerfeld to produce spongy and recyclable footwear.
When the user is over their Zellerfeld kicks, they can just give them back to the company. Zellerfeld then will break the shoes down and remake them from the same filament that sews the shoes. The neon shades of Zellerfeld's 3D-printed shoes immediately capture attention. From vibrant orange to saturated red, the colors give a confident impression from the get-go.
The design follows through with the recyclable footwear's futuristic style: bulging dots, crocodile skins, swing-style loafers, and boat-shaped smiles. The closed-toes shoes vary in designs too, and those who prefer boots-like or office sneakers can find their own pair from Zellerfeld's collection.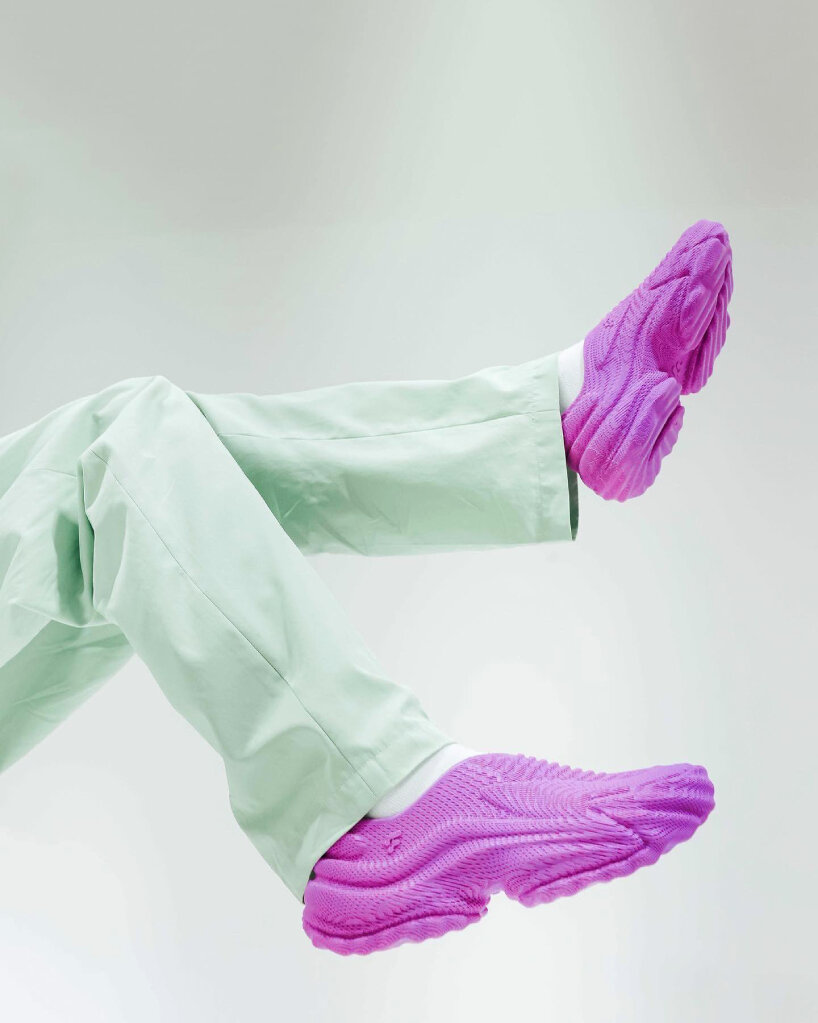 images courtesy of Zellerfeld
QUICK-DRYING AND ODOR-RESISTANT FOOTWEAR
Zellerfeld says that all of its footwear is made to order to avoid excess or waste. Automated printing means replacing overseas factories and labor and turning more to on-demand production. After the design is loaded on the software, the printer fuses 3D lattices with no stitching, glue, or weak points until it churns out a fully wearable pair of shoes.
The company also adds that the materials the shoes use help them be machine washable, quick drying, and odor resistant. Since the shoes are custom-fit, fans can download the company's app, scan their feet (yes, point the camera to the feet), and Zellerfeld will handle the rest. If clients want, they can even customize the shoe box they will receive along with their tailored 3D-printed shoes.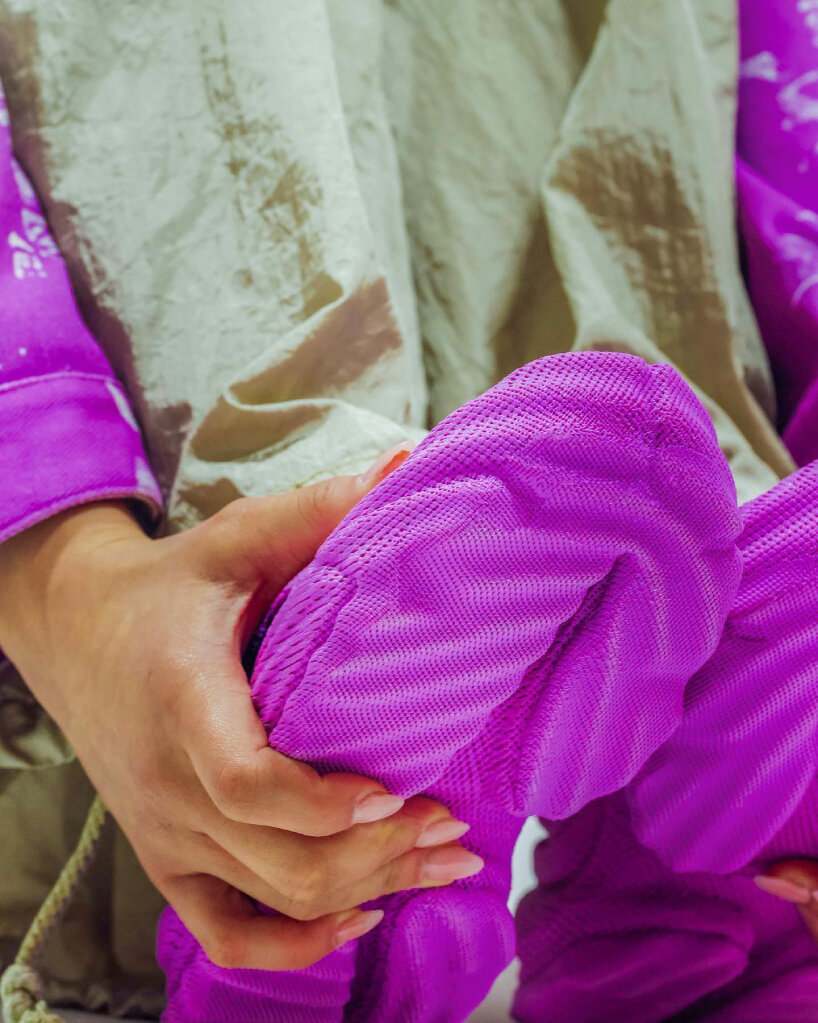 NAMI Zellerfeld 3D-printed shoes with Finn Rush-Taylor
Zellerfeld collaborates with designers and studios for their sneaker drops. It has worked with Finn-Rush Taylor for NAMI whose lush magenta lead color brings out the waves and waterflow of the design. HERON01 with Heron Preston screams bright orange that underlines the alligator-looking scales of the design.
AMOEBA BABY with Kitty Shukman curves rounded stalks on top of the footwear, making it look like sandals that expose skin. Art studio KidSuper's take on the 3D-printed shoes sees the sneakers with an embedded face replacing the tongue. All of these shoes are printed, not made as Zellerfeld puts it, factory-free, and fully recyclable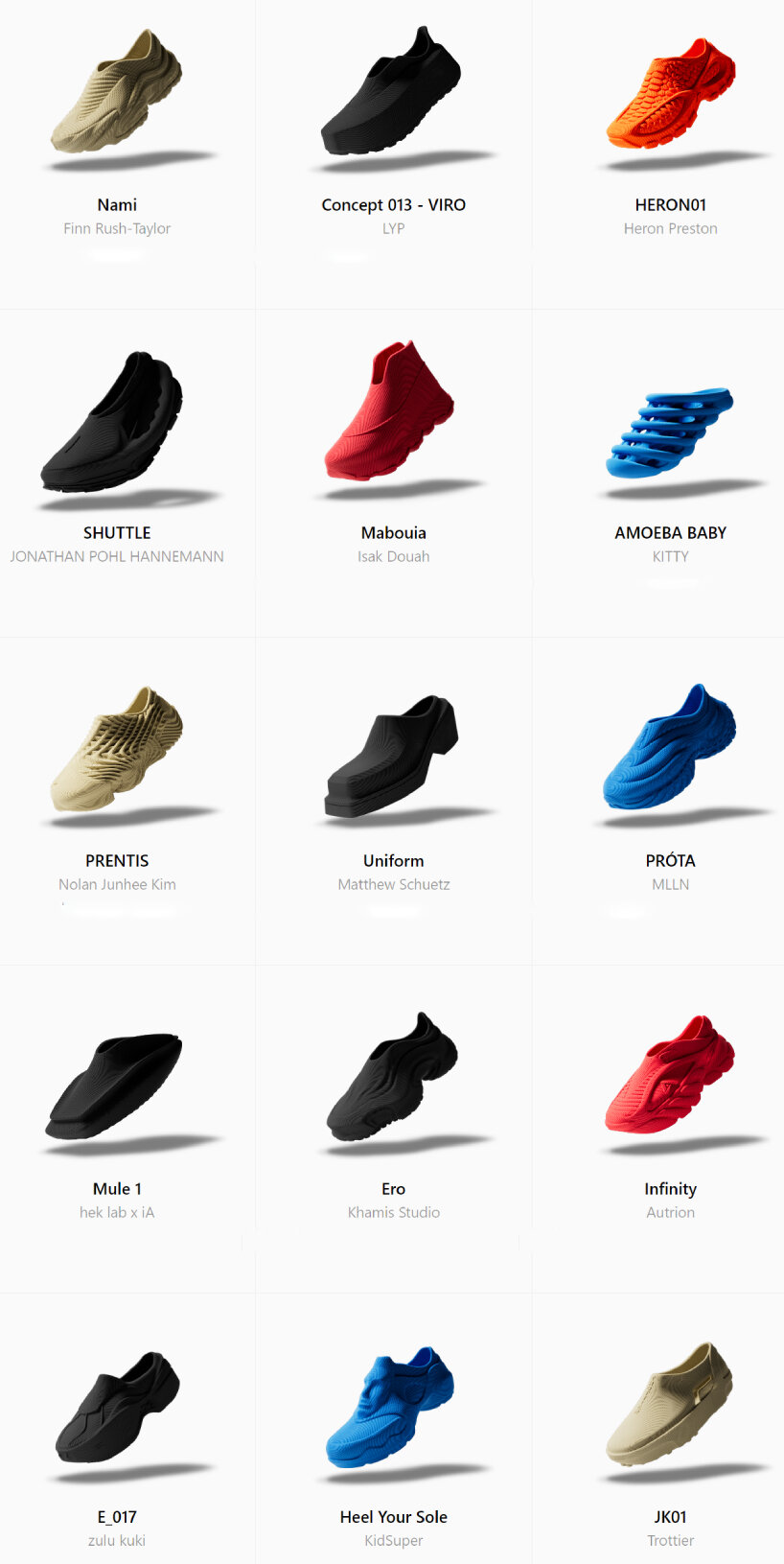 Zellerfeld 3D-printed shoe collection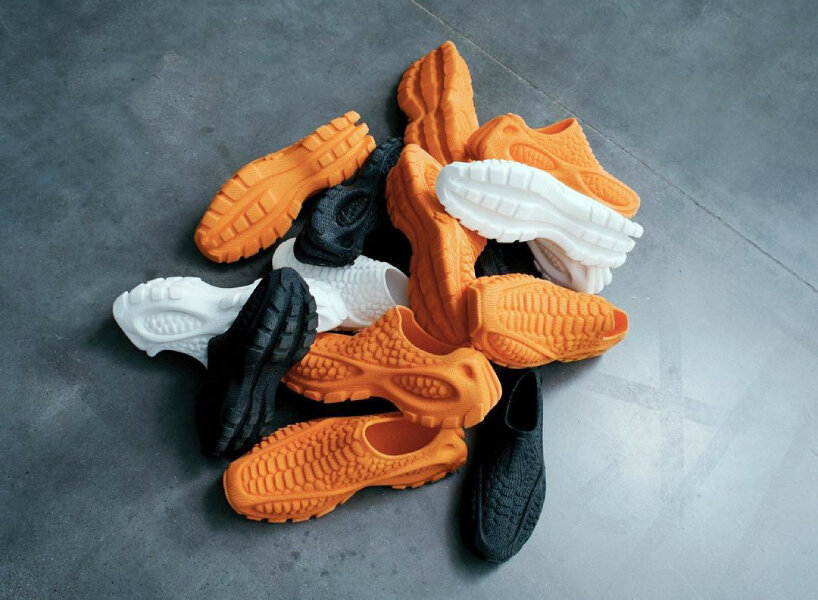 Zellerfeld 3D-printed recyclable shoes can be remade again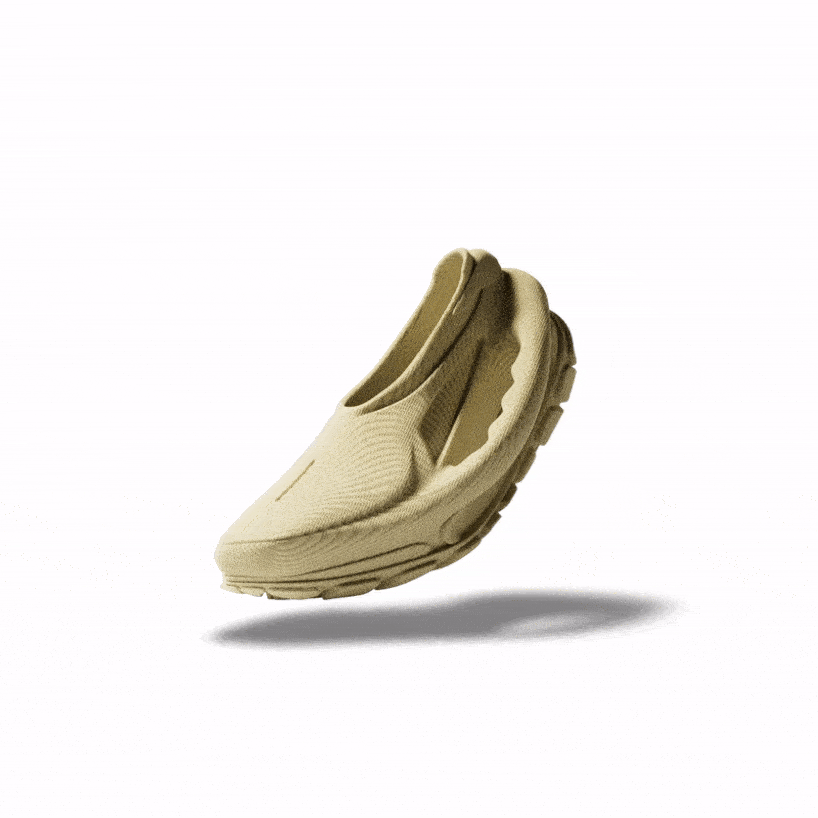 Shuttle with Jonathan Pohl Hannemann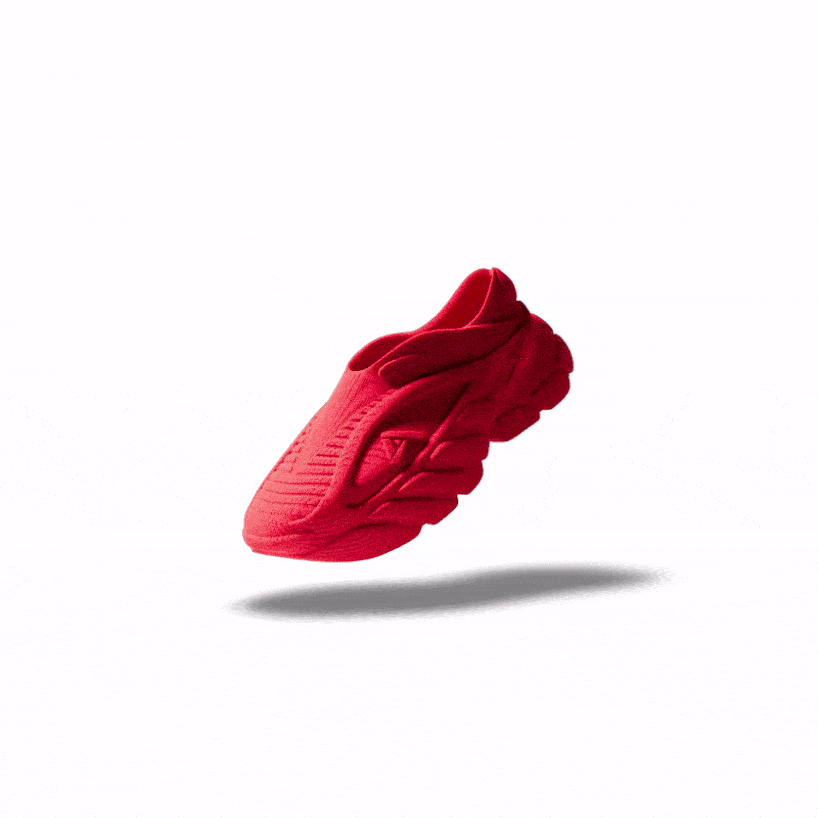 Infinity with Autrion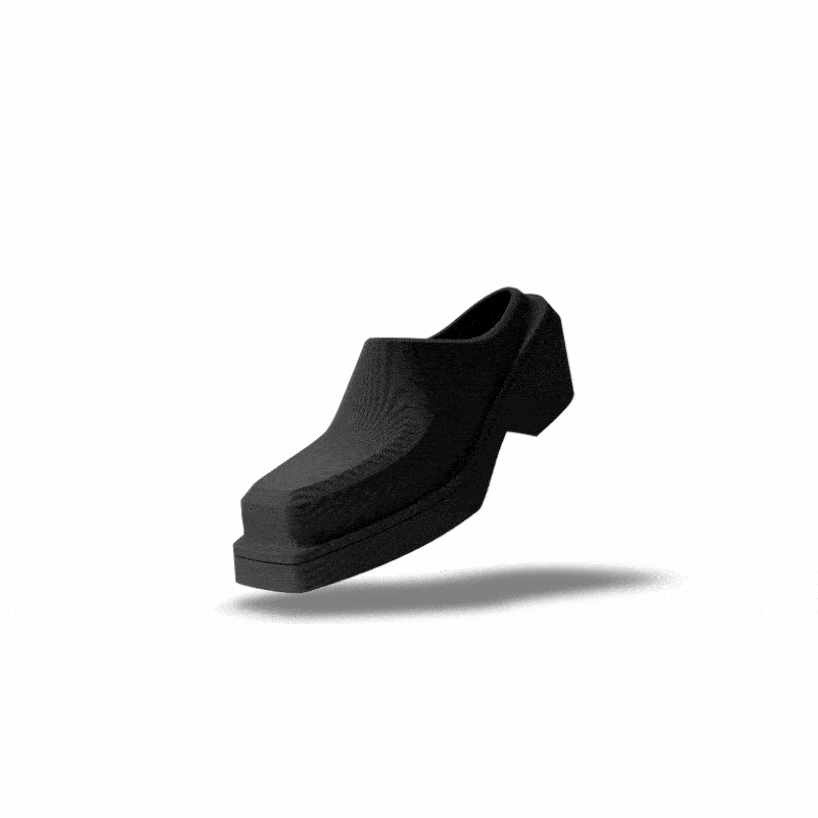 Uniform with Matthew Schuetz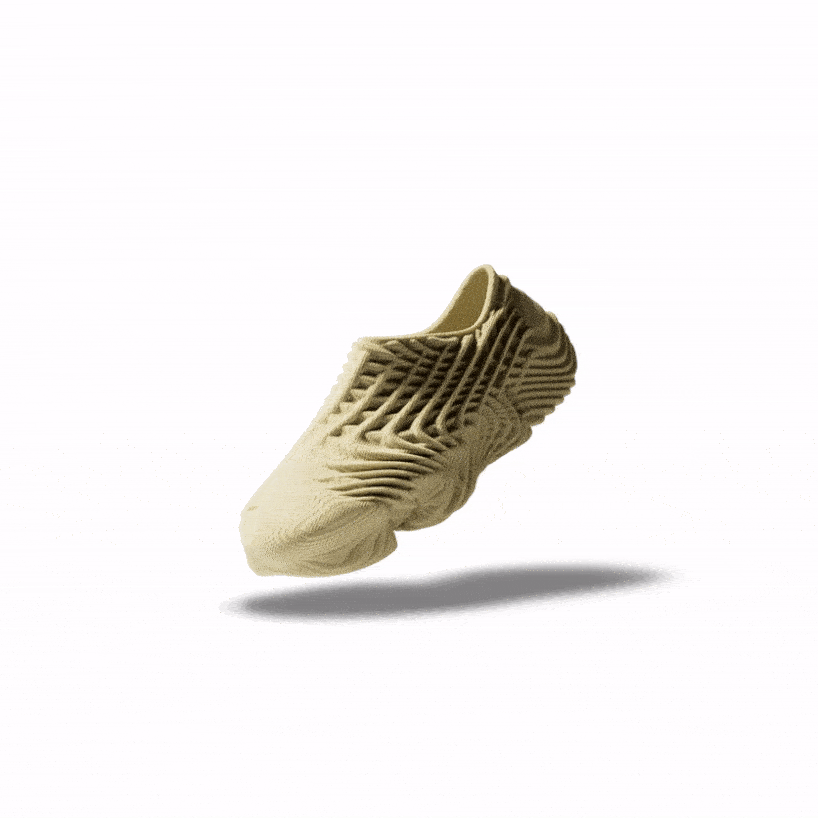 Prentis with Nolan Junhee Kim
project info:
name: Washable 3D-printed shoes
company: Zellerfeld
SOURCE: https://www.designboom.com/design/washable-3d-printed-shoes-zellerfeld-recyclable-custom-footwear-03-02-2023/