Do you want healthy feet for your kids?
We are about to change kids footwear industry by creating the first-ever shoe for healthy foot development.
We have created this campaign to fund the production of children's footwear never seen before – the Feelmax® Kids footwear.
HEALTHIEST SHOES FOR THE GROWING FEET
After three years of development – together with foot health specialists and field testing with the most demanding clients (kids) we came up with a shoe which might well change the way kids´ footwear are produced in the future.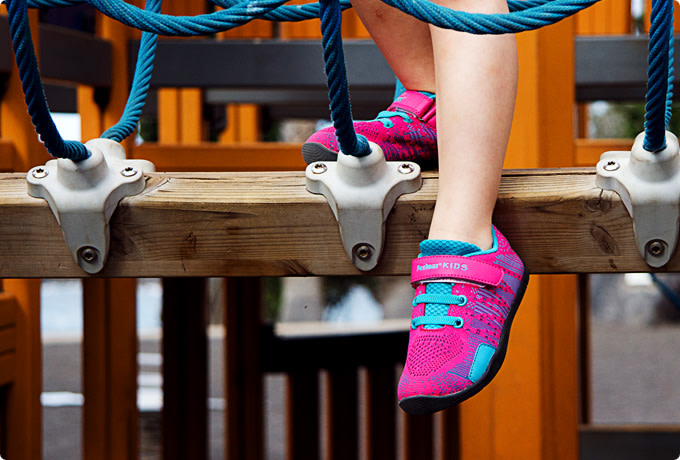 WHAT HAS BEEN THE PROBLEM UNTIL NOW?
Here is a shocking fact: 98% of the babies are born with perfect feet. By the age of 10 years, 50% of the kids have already developed deformities or other foot problems!!! And when we grow up this percentage goes even higher.
Terrible, isn´t it? However, people in the third world countries
 have extremely strong and healthy feet. WHY?
Because they don´t wear shoes! This is a fact backed by various scientific studies.
In reality, we only need shoes to protect us against extreme temperatures, parasites and sharp objects like broken glass.
Shoes can harm the foot, especially when they are not made to fit the human foot. Unfortunately, the majority of the shoes are just made to fit sales strategies or fashion trends. How many of us suffer?
Kid's foot differs in anatomy and function from the adult foot. It is wider on toes, and narrowing down towards the heel.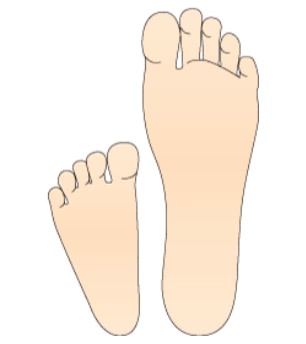 However, the majority of the kids' shoes are made by downsizing the adult shoe shape – which makes the shoes extremely stiff, heavy, and of wrong shape. Totally
 inadequate for a small foot.
During the formative years it is very important to look after kid's developing feet as they easily adopt the shape of a shoe that is too restrictive (narrow in width). Creating problems for the rest of their life... The kid´s bones are mainly soft
 cartilage until they ossify (harden) by late teens, so even light pressure in wrong place can cause significant alternations in foot anatomy and bone structure.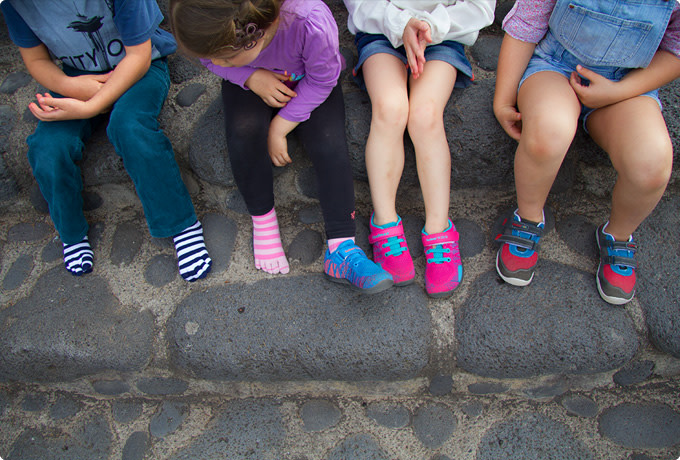 MISSION
So, kid´s shoes requires a design
 and shape of their own. But no footwear manufacturer has really taken the mentioned facts into account. Our satisfied adult clients – and foot professionals – have been demanding us for correct and healthy shoes for kids, for years. Until now, there was none on the marketplace. We noticed these problems, and started
 the development work
. The mission was to create first ever HEALTHY FOOTWEAR FOR KIDS.
We came up with a new design of children footwear that will not hamper their natural foot development.
Compared with "normal" shoes, the Feelmax® shoes are very flexible, light, and very roomy on toebox – allowing room for the correct foot development without restrictions and letting the foot muscles and tendons get their daily exercise naturally and without additional effort.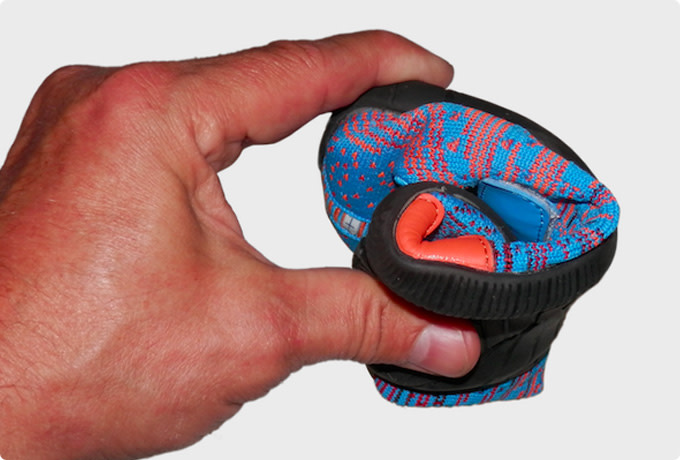 Our shoes feature
 an ultrathin and ultra-flexible outsole, which allows the foot to work as Mother Nature intended: with natural movement, but protected.
Our shoe construction has been patented. Some of our footwear models feature the world´s thinnest outsole: developed together with world famous tire manufacturer Continental® and made in Germany by them.
Feelmax shoes are much more complicated to produce than "normal" shoes, but we already pose a long track record, reducing the risks associated in this new field. In kid´s shoes, we will use the same proven techniques and materials we currently use in adult´s shoes, to minimize any problems. The materials are tested to be free
 of harmful or toxic materials – a fact of utmost importance in kid´s footwear.
Feelmax® is a company from Finland, producing the healthiest shoes and toe-socks since 1999: we are really the front-runner in this segment.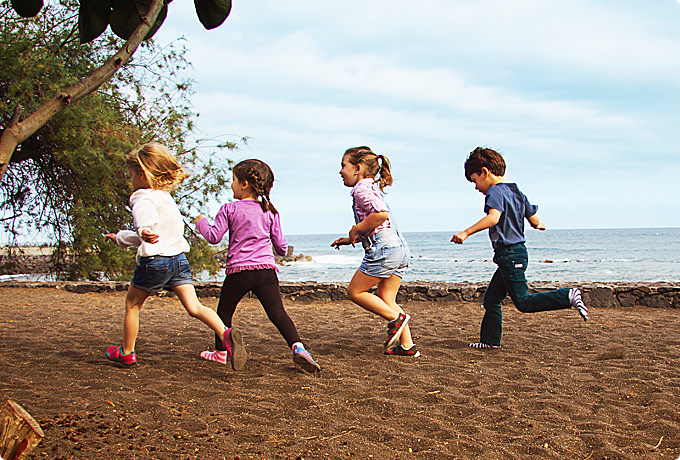 YOUR KIDS WILL LOVE FEELMAX SHOES
The Feelmaxes put smile on their face, and it´s easy to see why: They are just so comfortable, they feel so good! They don´t press the toes together, they are light: they work
 together with the feet, not against it.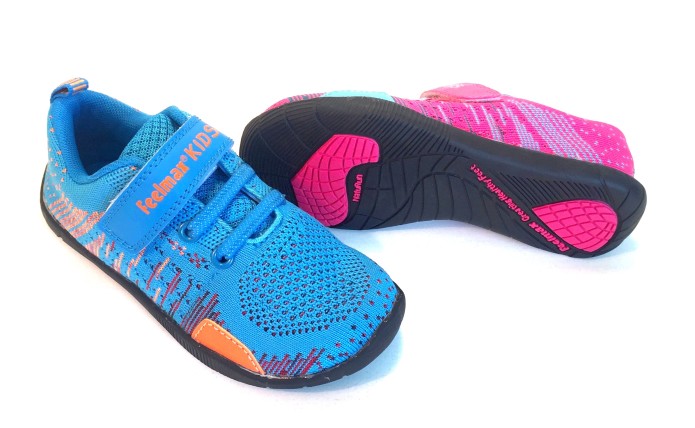 It´s just like going barefoot... and we all know this is the way the doctor´s recommend
 for proper foot development. The kids don´t want to take these shoes off. Some kids of our test group even cried when they have to use normal shoes again when the winter came!
DOCTORS BACK UP FEELMAX SHOE CONCEPT
Since decades the doctors have recommended
 the kids to go barefoot for proper foot development. However, walking barefoot on dirty pavements exposes children's feet to the dangers of infection through accidental cuts and to severe contusions, sprains or fractures. Not to mention extreme temperatures.
Dr. Lee Bivings, a pediatrician from Atlanta, estimates 99% of new born babies have perfectly normal feet - and in his clinic more than 60% of these same, shoe-wearing babies have acquired foot disabilities at six years of age. An ideal physiological shoe, the equivalent of barefootedness, would keep babies' feet normal!
Tracy Byrne, a podiatrist specialising in podopaediatrics:
"Most children's shoes ought to come with a government health warning, they are like awful little bricks - too stiff, too rigid, with no flexibility at the sole and too much heel raise. "
And when kids are obliged to wear shoes, all one can find are styles which are stiff like casts, heavy, with all kind of unnecessary supports
, pointy toeboxes and so on.
The human foot is one of the most complex parts of the body: it has 26 bones, and is laced with ligaments, muscles, blood vessels, and nerves. Because the feet of young children are soft
 and pliable, abnormal pressure can easily cause deformities. Neglecting foot health invites problems in other parts of the body, such as the legs and back.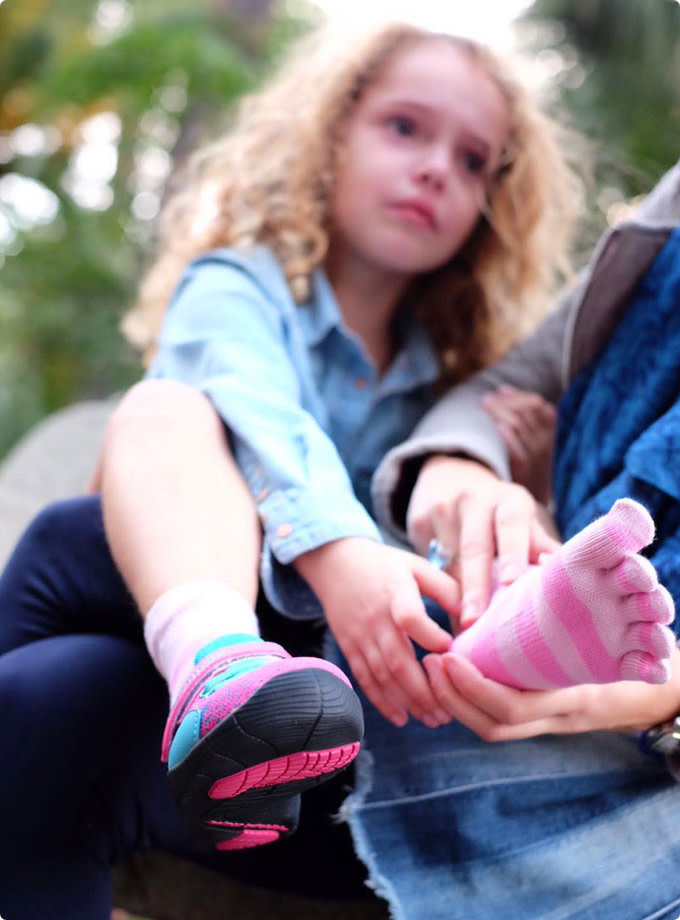 WE NEED YOUR SUPPORT
Yes, we need your support to fund this exiting project and get it running. There are considerable initial expenses connected with running this project; upfront investments
 must be made in outsole molds, cutting dies, shoe lasts and  material stocks associated with the production.
So we are raising funds
 which will enable us to produce the first shoes, expand and operate in a broader way. In the meantime, we must count on people like you, almost for the very success of this project.
We would be most grateful if you can support
 us; either by preordering the kid´s footwear, or... by buying the healthiest shoes or toesocks for yourself. We have several styles for adults; for big variety of uses, for ladies and gents, for old and young... You can see the current styles here:
And Please Don't Forget, If you read this and you want to help but you have neither time nor money
 it doesn't mean that you can't help, you can use the social media platform, to share this with your family and friends. Let's make some good noise!
We do hope you will honor our request for help. It will mean a great deal
 to us if you do so.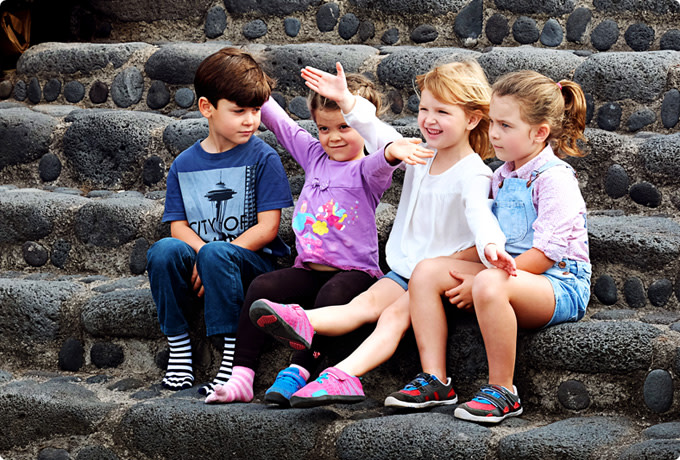 Help us make it happen!
SUPPORT THEIR CAMPAIGN: https://www.indiegogo.com/projects/feelmax-the-healthiest-shoes-for-kids#/