An intelligent 3D printer, you can quickly switch in 45-degree and 90-degree continuous printing.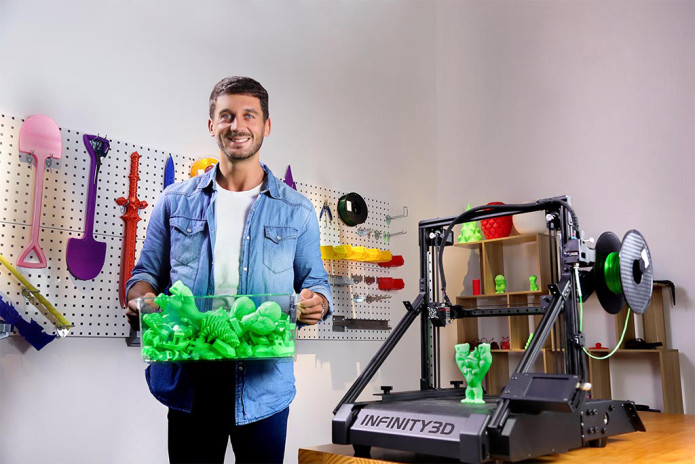 Infinity3D is a 3D belt printer that features a unique design, continuous printing, and stability. Infinity3D is a large-size 3D printer that considers both 45° and 90° printing modes and is genuinely designed for constant printing in large quantities. It is an innovative product that leads the future.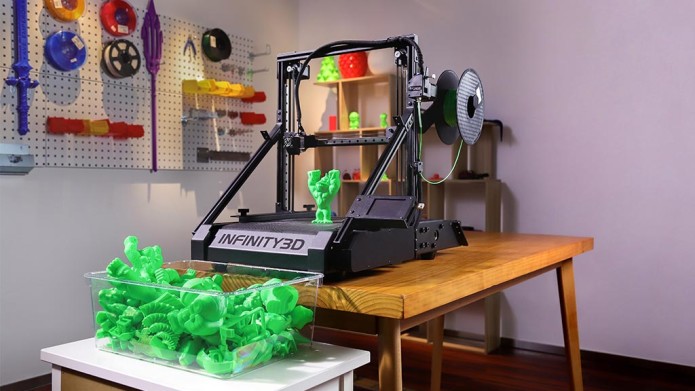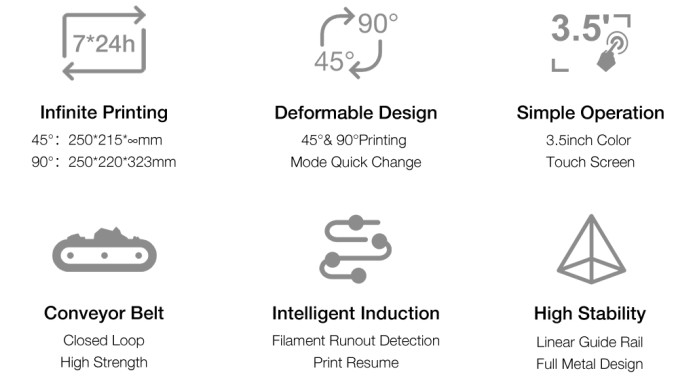 Infinity3D supports 45 ° and 90°  printing. This fantastic 2-in-1 design makes Infinity3D more practical and exciting. Just quick-change Infinity3D to the preferred mode, you will immediately get a unique creative space to realize different ideas.

The base of Infinity3D is a rolling conveyor belt. The conveyor belt gradually rolls during the printing process, which can realize the continuous printing of batch models, as well as the printing of an infinite length model. With Infinity3D, you seem to have a small processing plant.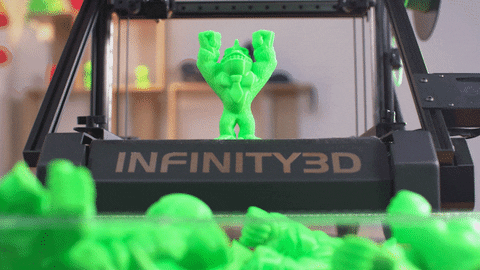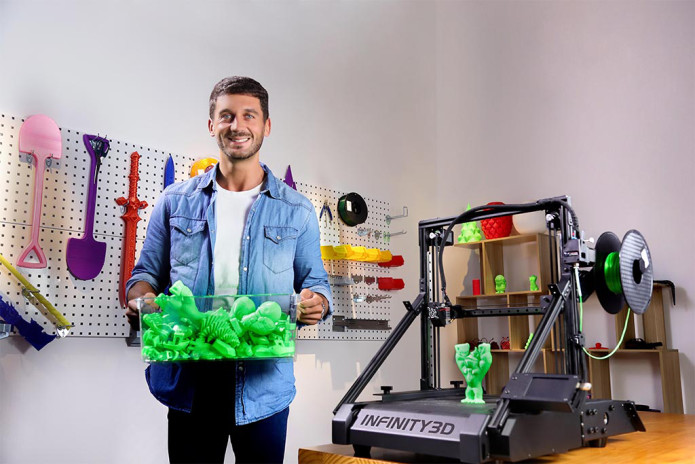 The high-strength fiber woven conveyor belt allows the model to stick firmly and will automatically peel off when the model is transferred to the end. This is the key to realize batch printing without manual operation in the whole process.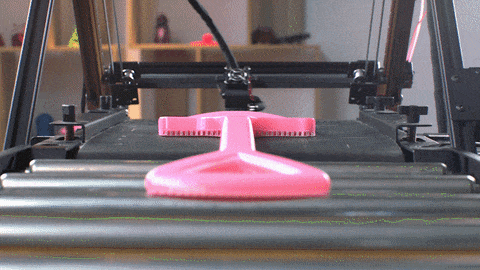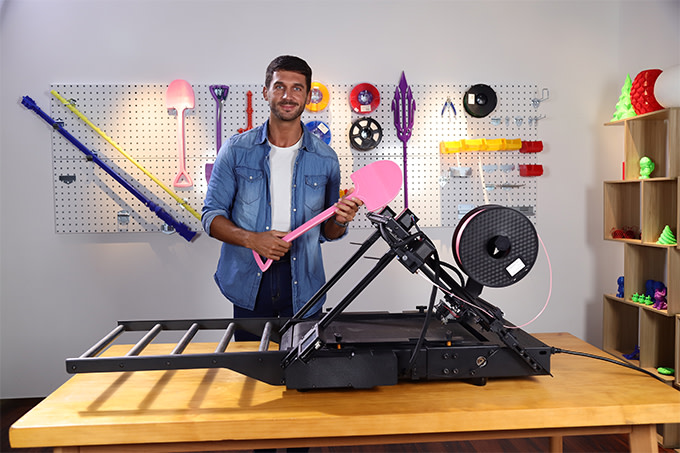 Need a larger printing area? Infinity3D was designed to print extra-large projects that fit the size of big dreams—supporting to build volume of 250*215*∞mm in 45° mode and 250*220*323mm in 90°mode. The users can print whatever they desire on a large creative scale.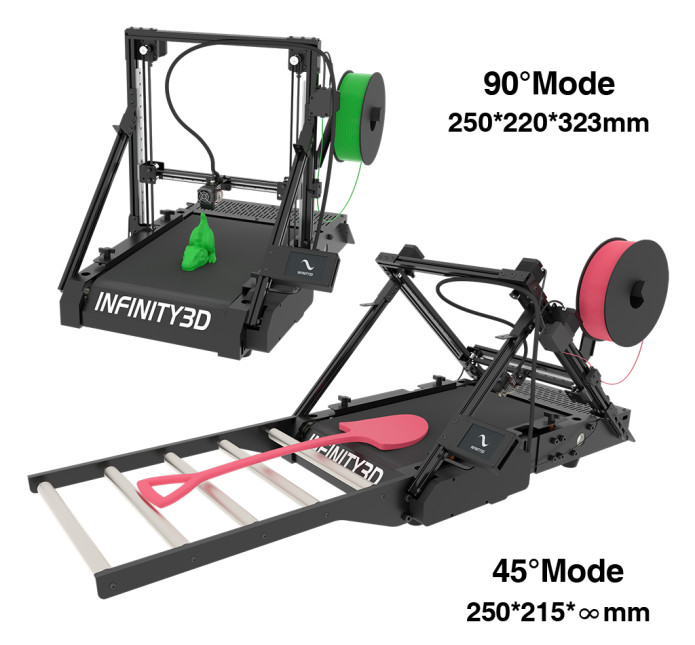 With a 3.5-inch full-color touch screen, you can check the printing status, function display, parameter setting at a glance. Furthermore, Infinity3D is compatible with U disk and SD card offline printing. So, everyone can start work quickly.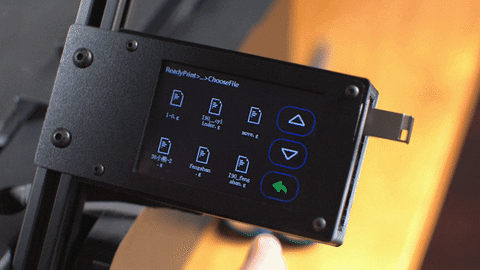 Infinity3D is equipped with filament interruption detection and print resume function. The photoelectric induction will timely remind if the filament runs out or breaks midway. In case of power off, Infinity3D will continue to finish printing after the power supply is resumed.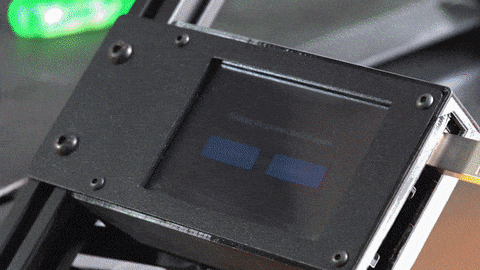 Infinity3D combines with industrial linear guide rails and TMC2209 motor drivers. Compared with low-end 3D printers with rollers and  A4988 drivers, Infinity3D provides higher printing accuracy, longer life, smoother movement, and lower working noise.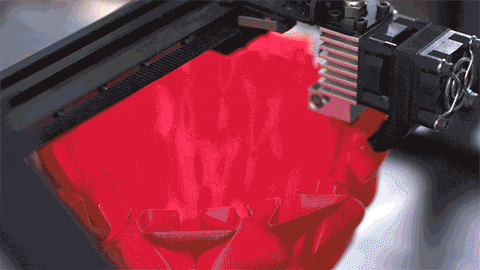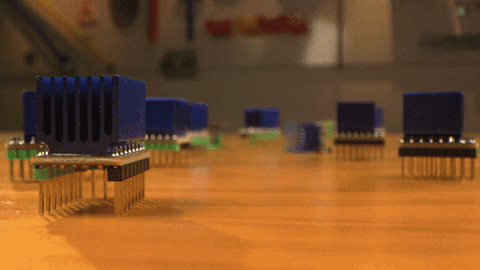 To provide efficient and convenient printing, we optimized the slicing function,and added a continuous printing typesetting plug-in based on the Cura high-speed slicing engine. So, the operation is simple and easy to use. Even a beginner can operate the printer skillfully.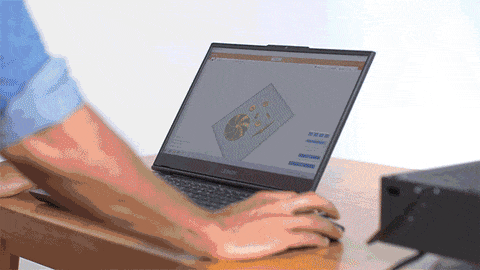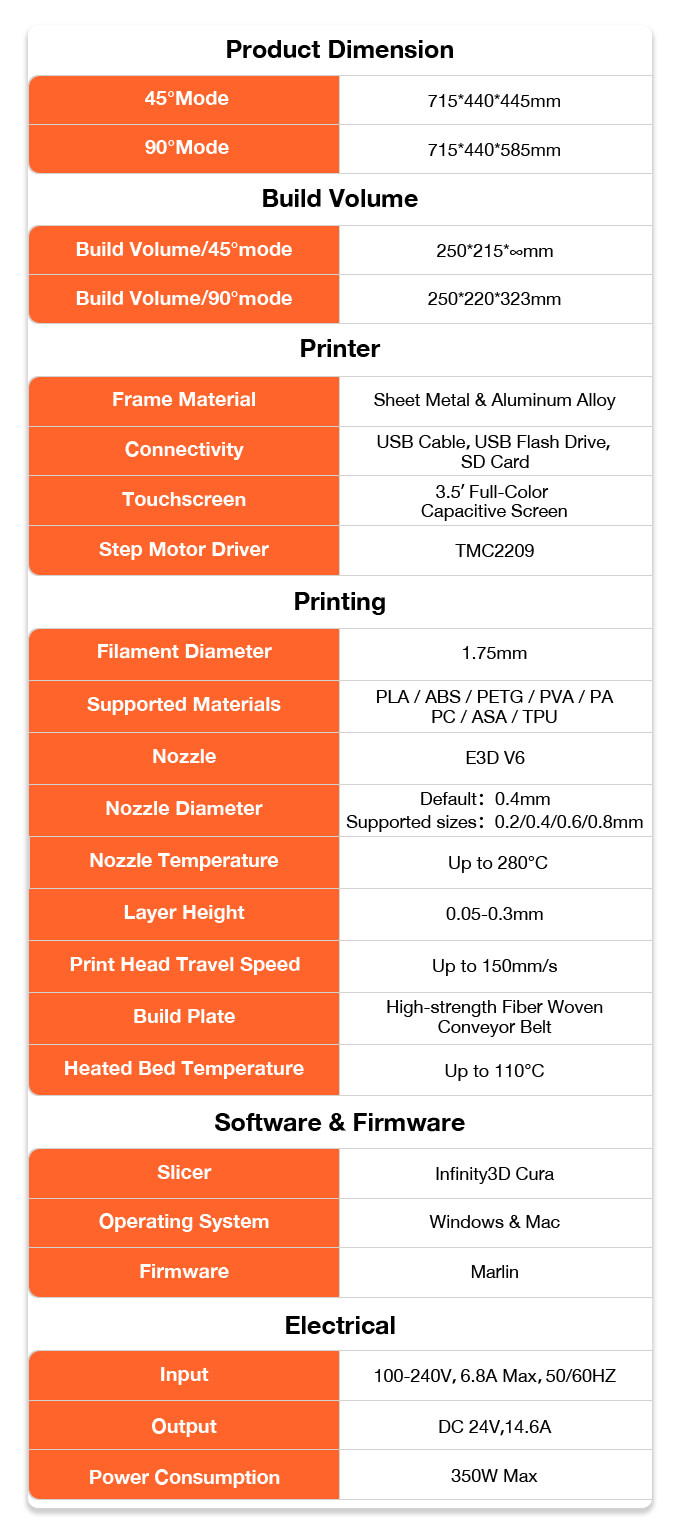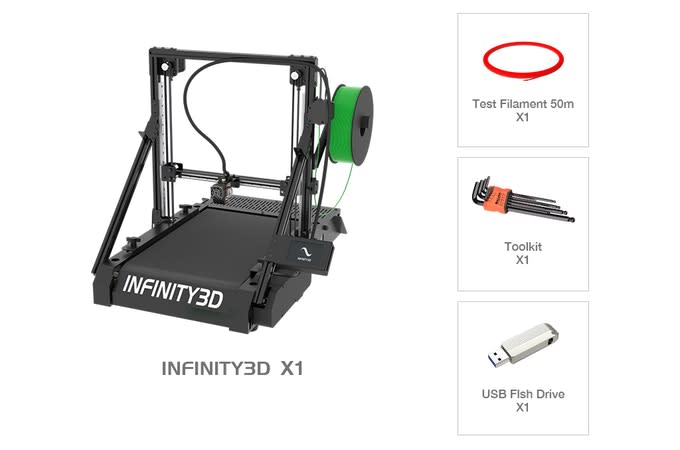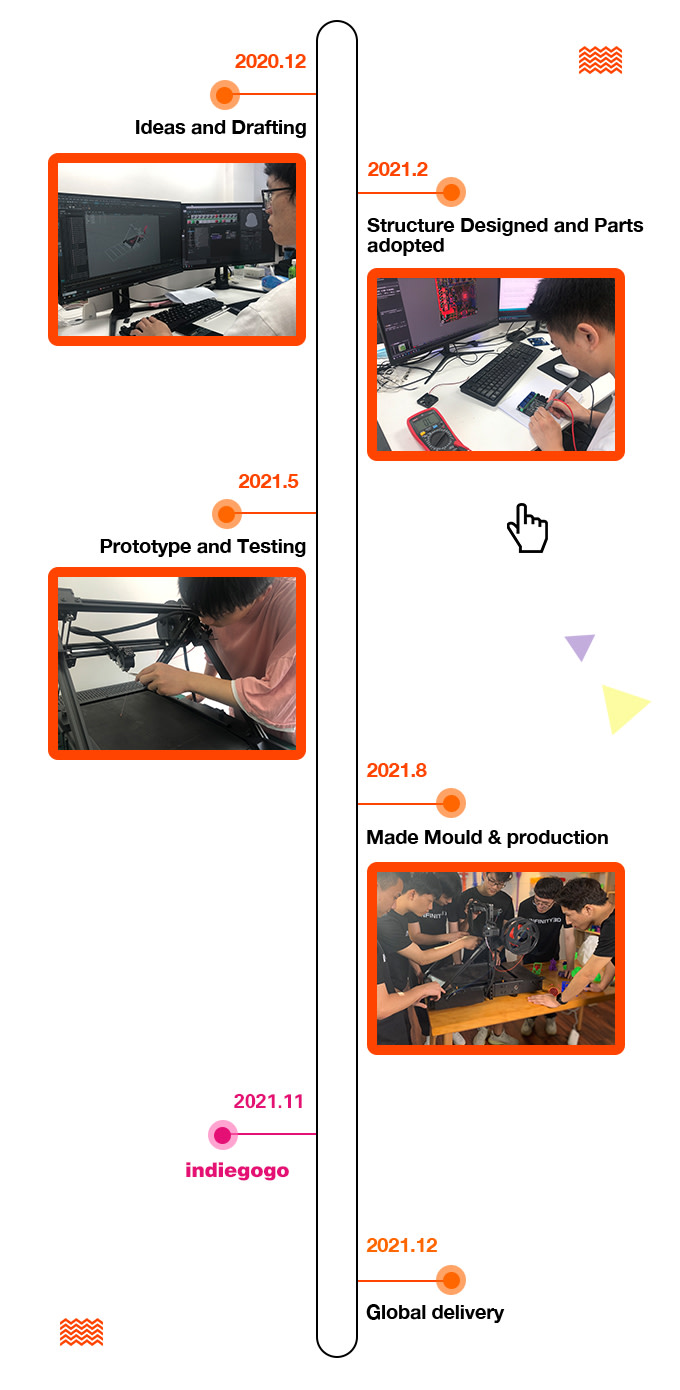 As senior 3D printer lovers, we are troubled when printing 3D models in large quantities. Because the current 3D printers cannot print continuously, we bought many 3D printers and set an alarm clock to remind ourselves to get up at midnight to shovel the print model and start a new print. But, unfortunately, this kind of work around the clock gives us a headache. So, based on years of experience in 3D printers, we decided to develop a 3D printer that can continuously print for 7*24hours. 
We are a group of young, passionate, and creative 3D printing enthusiasts. To make 3D printing technology better meet the needs of various industries, we designed and developed infinity. We believe Infinity3D is the right product for education, healthcare, architecture, business, or hobbyists. We were hoping you could join us to lead the future with Infinity3D