Another day, another chapter in the epic sneaker-heel saga. This time, KidSuper has entered the chat.
However, the 2022 CFDA/Vogue Fashion Fund finalist is making a case for the 1970s men's dress shoe, which featured generous platform heels that commanded a confident presence on the dance floor and even in the corporate sphere.
After Zellerfeld brought Heron Preston's HERON01s and even the ClaySuper slides to fruition, KidSuper looked once more to the 3D printing whizzes to breathe life into its one-off shoe concept.
And thus, the KidSuper men's dress shoes were born!
Making its way down KidSuper's Spring/Summer 2023 runway, the "Heal Your Soul, Heel Your Sole" shoe materializes as an eco-friendly, 3D-printed heeled sneaker equipped with a "fully functional" heel, per the brand's press release.
Dressed in an eye-catching royal blue colorway, the Colm Dillane-led art studio's custom shoe kind of reminds me of Givenchy's sole-free TK-360 sneakers.
Much like the TK-360, KidSuper's bespoke runner touts a structural, contemporary shape rounded off with a hefty, round heel.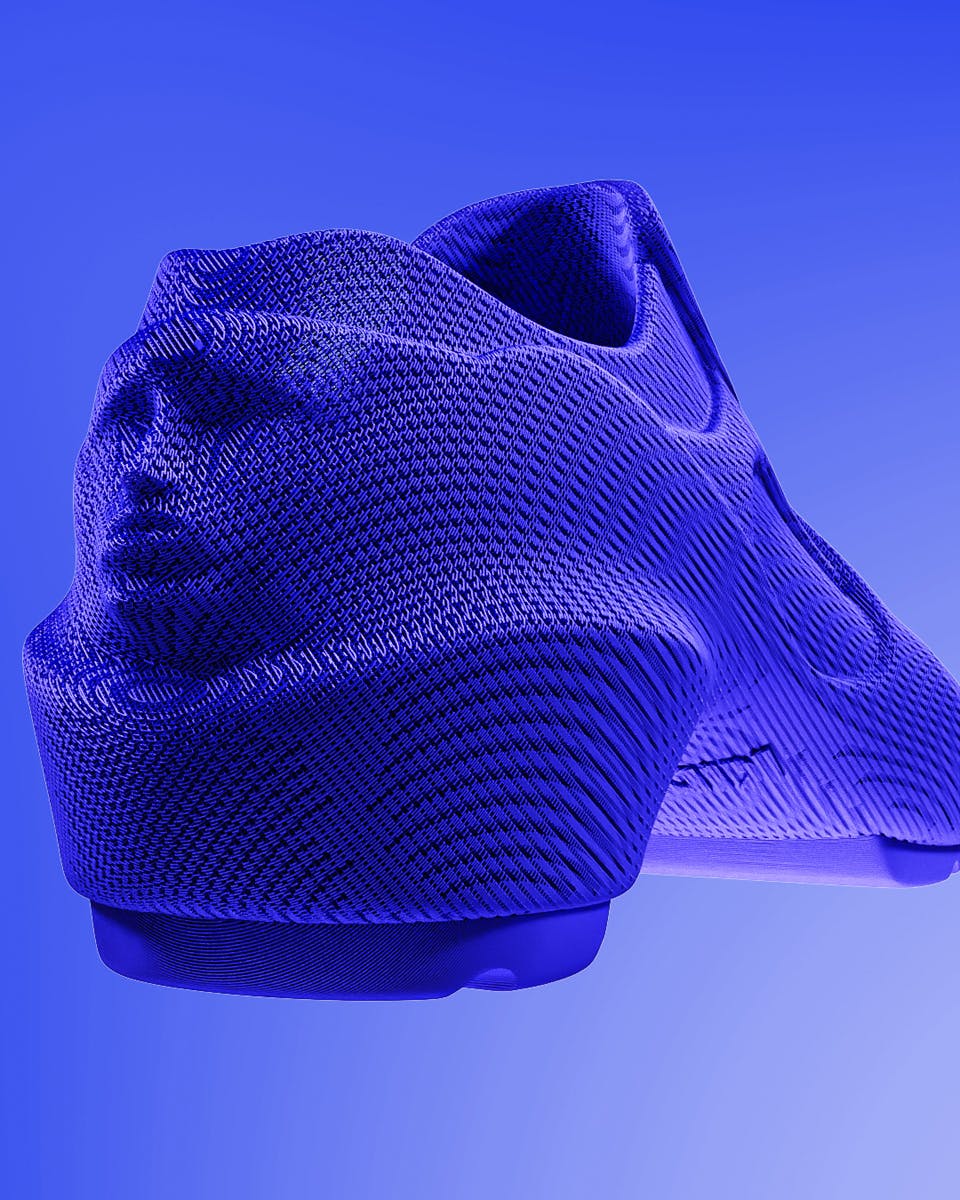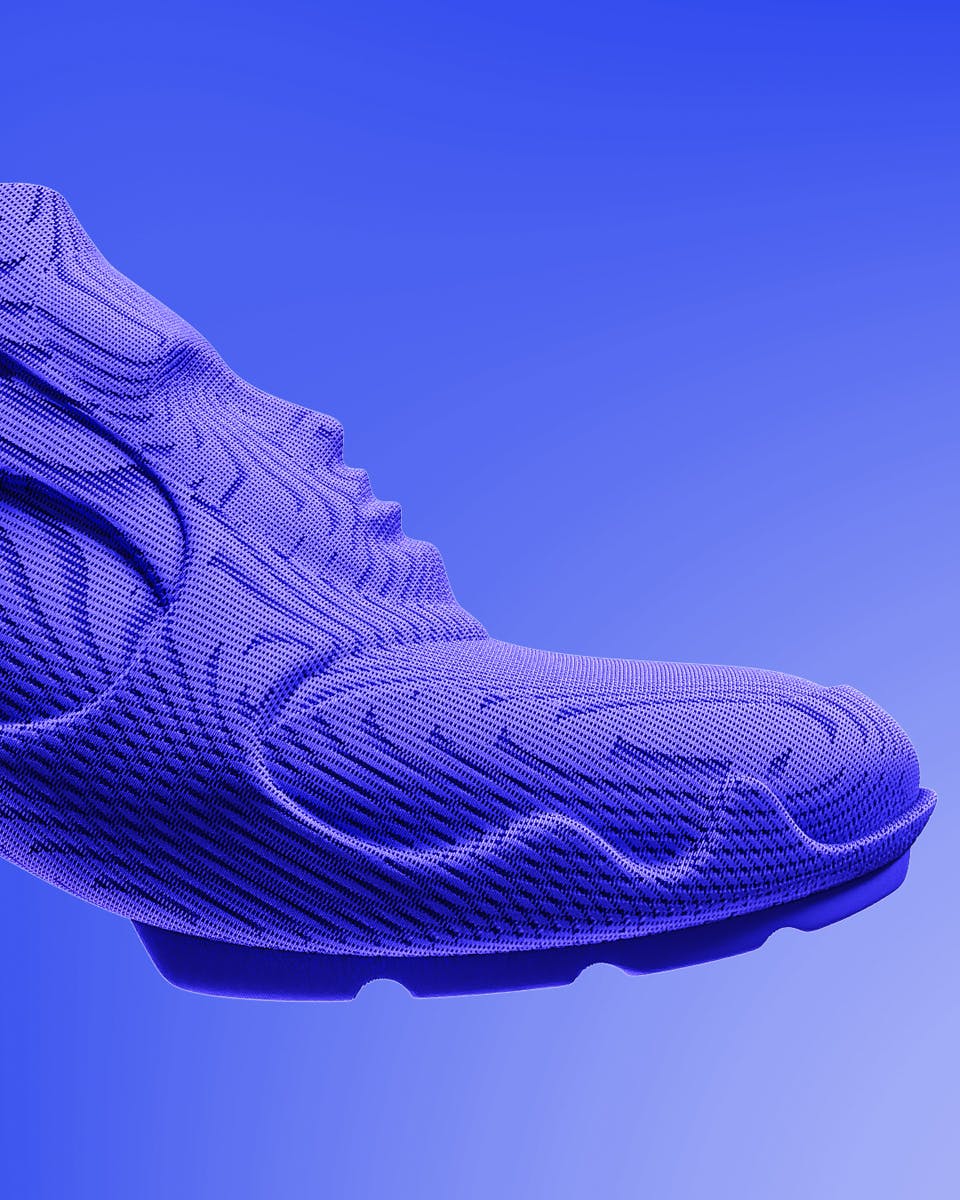 Known for approaching fashion design through an artistic lens, KidSuper expands his love for portrait paintings – evident in past collections like its FW20 collection – incorporating sculpted faces on the shoe's vamp and heel.
Unfortunately, the KidSuper "Heal Your Soul, Heel Your Sole" collaboration is merely a concept shoe (for now), as a release date has yet to be revealed for this visage-toting shoe.
SOURCE: https://www.highsnobiety.com/p/kidsuper-heel-shoe-zellerfeld-collaboration/