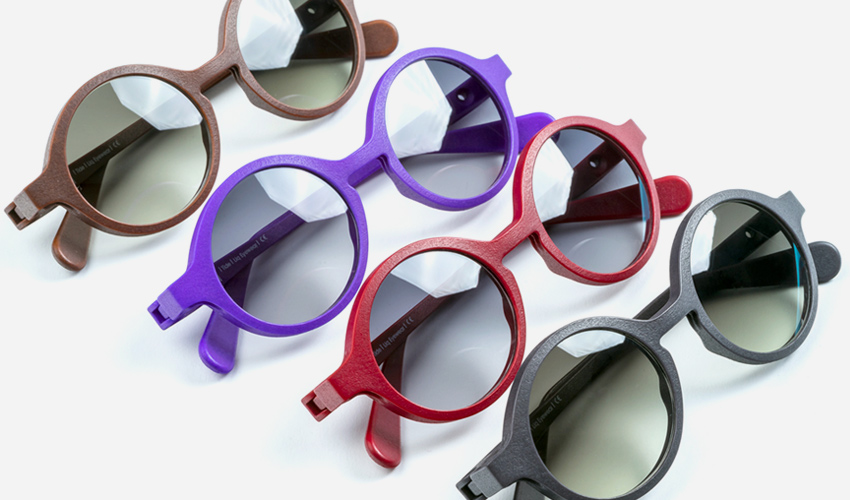 According to a study by Mckinsey & Company, 71 percent of consumers expect companies to deliver personalized interactions, and consumer goods represent a growing sector where 3D printing is gaining significant importance. Additive manufacturing brings several notable advantages to this domain, such as the ability to customize products according to individual customer preferences, ultimately reducing production time and costs. Liq Eyewear, a small company based in Barcelona, Spain, stands out as a specialist in manufacturing sunglasses using additive manufacturing. In our interview with Josep Mateo Muñoz, we sought to delve deeper into the insights and innovations of this startup.
3DN: Can you please briefly introduce yourself and tell us how you got into 3D printing?
Over time, I have come to view 3D printing as a valuable manufacturing resource. Beyond its conventional use for creating prototypes, additive manufacturing proves to be highly suitable for producing final products as well. As a result, we actively seek opportunities to integrate 3D printing solutions into our projects whenever they offer significant value to our clients.
3DN: Who is behind Liq Eyewear and how did the company come about?
3D printing plays a central role in our frame production, primarily for crafting the front and temples, and occasionally exclusively for the front part. This technology extends beyond the glasses themselves; we use it for advertising purposes, creating display stands and small accessories. Additionally, 3D printing serves as a valuable tool for crafting prototypes of glasses, facilitating the design process. In our manufacturing process, we embrace a combination of different materials. We firmly believe that 3D printing and conventional manufacturing methods are complementary, allowing us to achieve the utmost perfection in our products. Consequently, we work with materials like acetate and metal, harnessing the unique strengths of each material to create superior eyewear.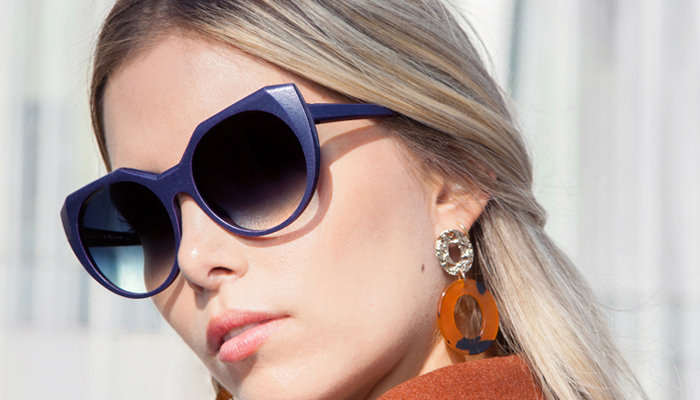 3DN: What advantages does this manufacturing method offer over conventional methods?
The benefits of 3D printing in eyewear are numerous:
Inventory-Free and Moldless Production: By avoiding the need for extensive capital investment in molds, projects can proceed more swiftly. The ability to create small batches without constraints empowers small businesses to experiment with products and ideas, continually adapting to market demands.
Agile Development and Improvement: 3D models can be swiftly revised whenever an issue arises or changes are required. This allows for quick updates to the glasses during printing, akin to software updates. In contrast, conventional manufacturing faces greater challenges in making such adjustments.
Lightweight Design: 3D printed glasses are approximately 50% lighter than traditional acetate glasses, contributing to improved comfort and wearability.
Environmentally Friendly: 3D printing embraces ecological and sustainable practices by producing items only upon sale, reducing excess inventory and minimizing wasted materials. Additionally, replacement parts can be printed even for discontinued models, prolonging the product's life cycle and minimizing waste generation. As a result, 3D printing aligns more favorably with environmental concerns than traditional manufacturing methods.
Customization Opportunities: The technology enables the production of various sizes, limited editions, and even unique models made to order, offering limitless possibilities for customization.
Unrestrained Creativity: Designers can fully unleash their creativity with 3D printing, as the only limit is 3D modeling. Any design that can be modeled can be translated into a physical product, opening up a world of creative possibilities.
3DN: What do you think the future holds for additive manufacturing in your line of work?
As technology continues to progress, especially concerning finishes, colors, and materials, it is highly probable that an increasing number of brands will adopt 3D printing for manufacturing eyewear. In the coming years, the trend of "smart glasses" is expected to gain significant popularity, further blurring the lines between eyewear and technology. This increasing convergence will highlight the significance of 3D printing as it opens up a world of possibilities in this field.
3DN: Do you have any final words for our readers?
In the realm of eyewear, particularly in fashion eyewear, it is customary to introduce numerous models and colors, often referred to as "fast fashion." However, I am convinced that 3D printing holds the solution for creating a more sustainable approach to fashion eyewear and the entire fashion industry. By embracing 3D printing, we can transition towards a "slow fashion" model, where production is limited to only what is in demand. This concept extends beyond eyewear and applies to various sectors, as 3D printing enables us to be more environmentally conscious by producing only what is truly necessary. For more information about Liq Eyewear, click HERE.
*All photo credits: Liq Eyewear
by Avery S
SOURCE: https://www.3dnatives.com/en/liq-eyewea-personalized-sunglasse-3107234/