A mix of cozy slippers & waterproof boots in one all-weather advanced Nanotech Knit Shoe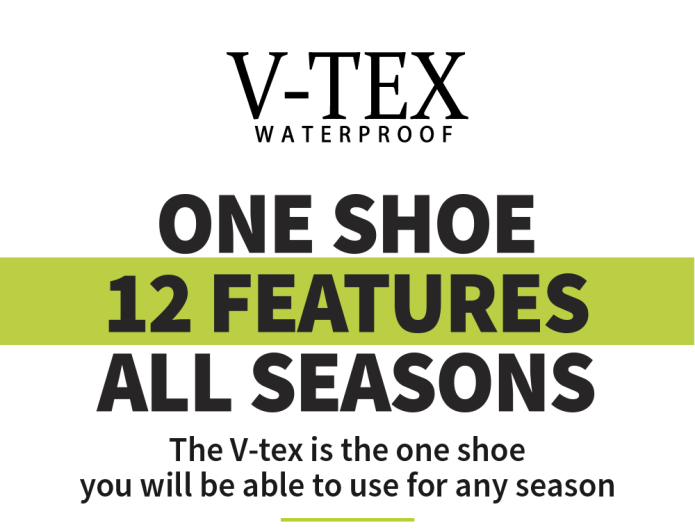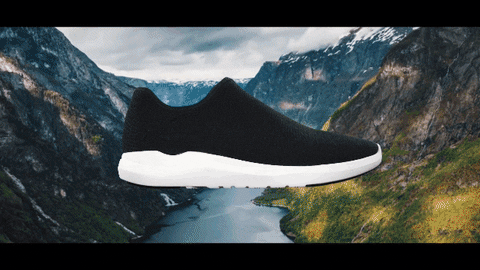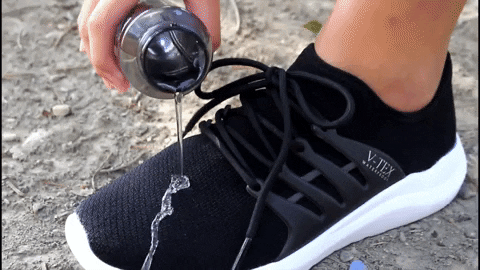 With the capabilities of rain boots and comfort of your most relaxing sandals, the V-tex are the best all-season shoe you'll never want to take off. Use them as aquatic shoes or take them to the snow. V-Tex 4 layer knit technology will keep your feet comfortable and protected no matter where you go, any time of the year!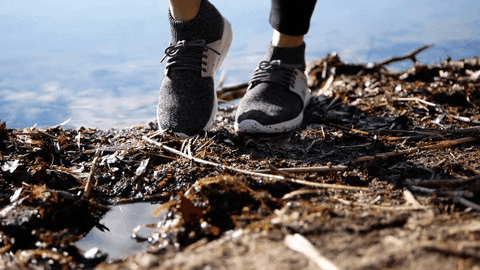 Puddles come in all shapes and sizes. Don't let water sneak into your shoe nor stain your shoes.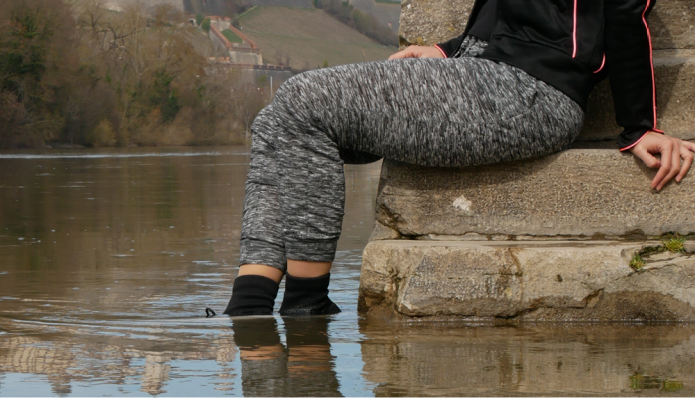 Do you remember puddle hopping in the rain - only to wear those cold, wet sneakers all day long in grade school? 
Now you can relive those childhood memories and get to your destination with your feet as dry as when you left your home. Our fabric is designed to amazingly block water, while letting air still pass through, keeping you extra dry and comfortable.  

Like all of our V-tex shoes, the Hive Blue has 12 amazing features including waterproof, sand-proof, and cold resistant. See how Sylvain Caron enjoyed those features in his outdoor activities. Extra: He also tried out his new V-Tex shoes in the sand and in the snow. Check it out.
Sylvain Caron
"I really love this, I got the Ninja Blue and they look so good!!! They are so comfortable and the quality is just great, I am really thinking of getting more pairs, these are the best shoes ever!!!
Congratulations V-Tex for such a good product!!!"
E. S. Martinez.
"Got my Blue Ninja today(ID2122)and and it is love at first sight. Ordered a usual size and they fit great. Super cozy and warm. They exceeded my expectations. Thank you for such amazing shoes."
L. Muratova.
"I absolutely these shoes! They exceeded my expectations! As a boomer, my feet have served me well for 6 decades & I require comfort now, no high heel s, to keep me going for another 3! I get lots of compliments & have referred several people into buying their own. Thanks Vtex."
E. Taylor.
"Got mine in the post just before Xmas, they re beyond expectations, the only thing I've changed is the laces for a set of no tie elastic shoelaces and they are perfect These are the best leisure/boots I've over purchased. Been brilliant out in the cold as well as driving. Big thanks to the project team for bringing them to the market."
C. Banks.
"Not stopped wearing them since they arrived (several days). Really amazing. Even better than I had hoped for."
R Scott-Watson.
"Hi, received my shoes and socks today. Tested both in -5 degrees celsius. Feet stayed warm and the shoes were very comfortable. Happy so far :)"
P. Harju.
"I received my shoes a couple of weeks ago and love them so much I just backed again for 2 more pairs! I've worn them now every day since they arrived – walking in snow and slush – and I haven't felt the cold or gotten wet socks (the bane of my existence!) at all. And yet when I am wearing them indoors, despite my feet being so warm outside, my feet don't sweat or feel uncomfortably hot. (I've also had many compliments about how great they look.) I can't recommend these shoes enough."
Joe B.
And many others...

9  designer colors of V-Tex low & high top series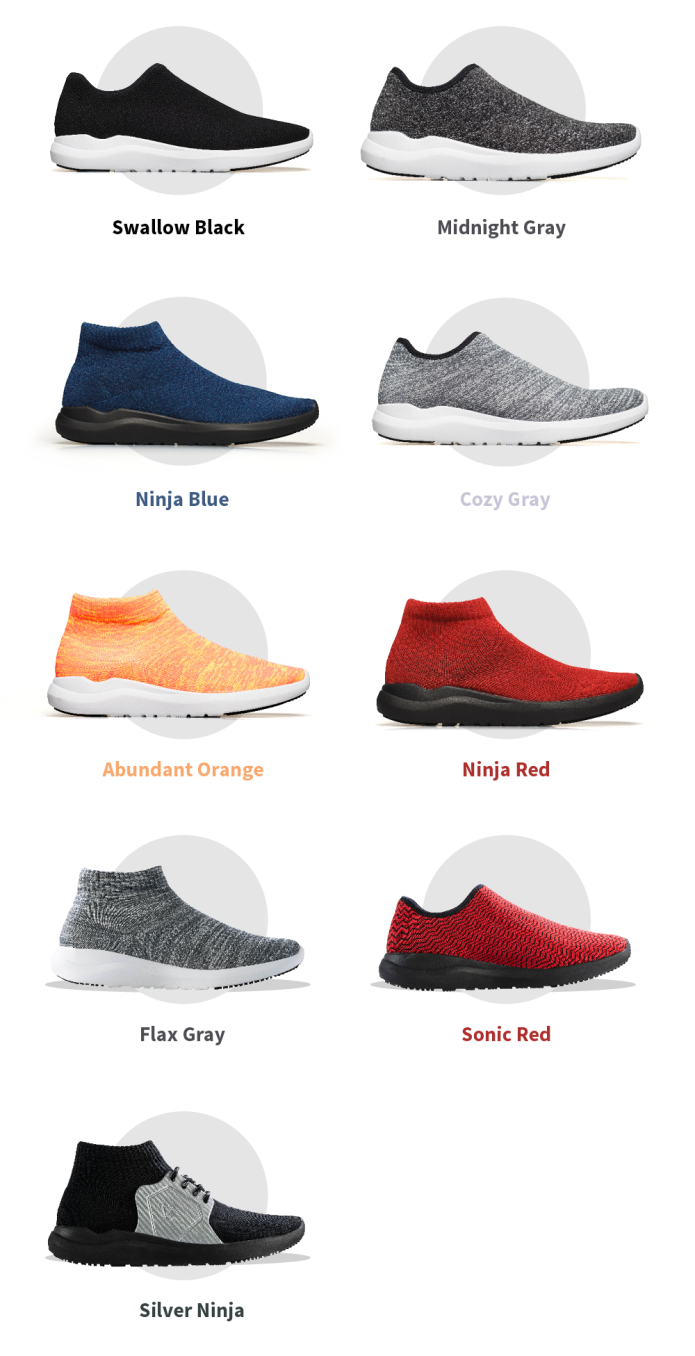 V-TEX Shoes Waterproof Height 
V-TEX High Top: 12cm/4.7 Inches
V-TEX Low Top: 8.5cm/3.4 Inches
V-TEX  Low Top: Swallow Black, Midnight Gray, Cozy Gray,  Sonic Red
V-TEX High Top: Ninja Blue, Abundant Orange, Ninja Red, Flax Gray, Silver Ninja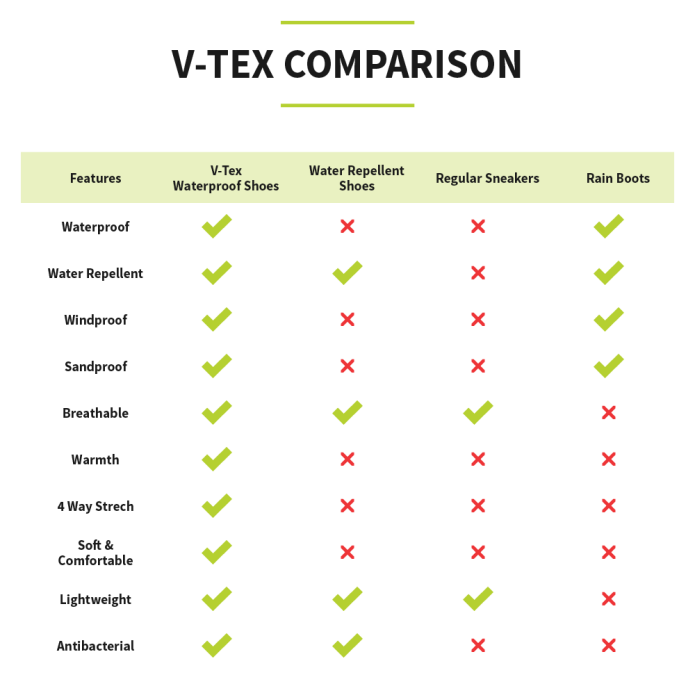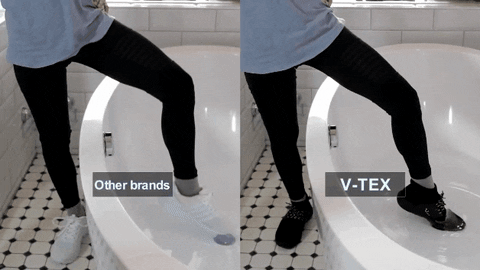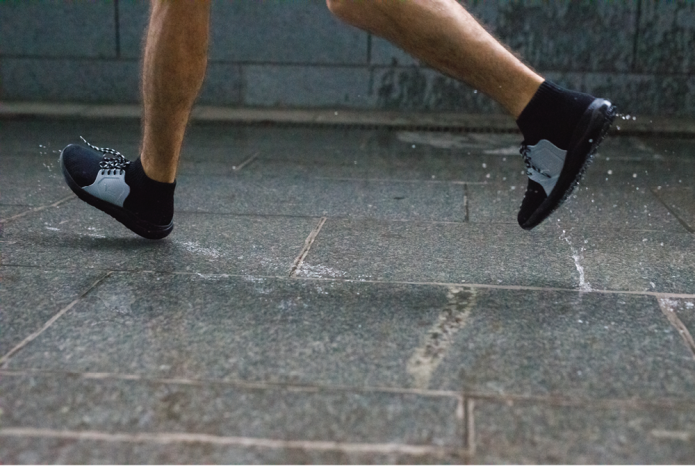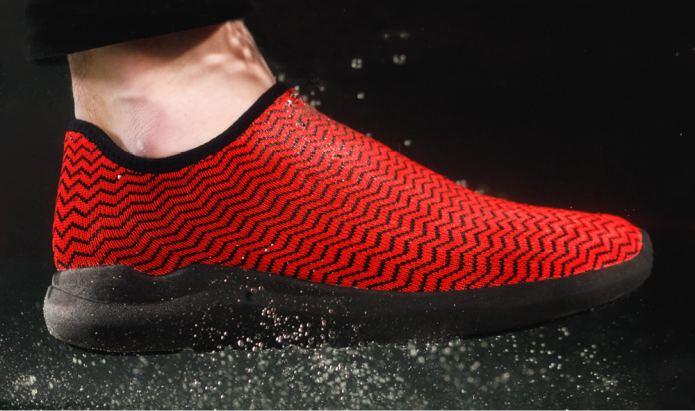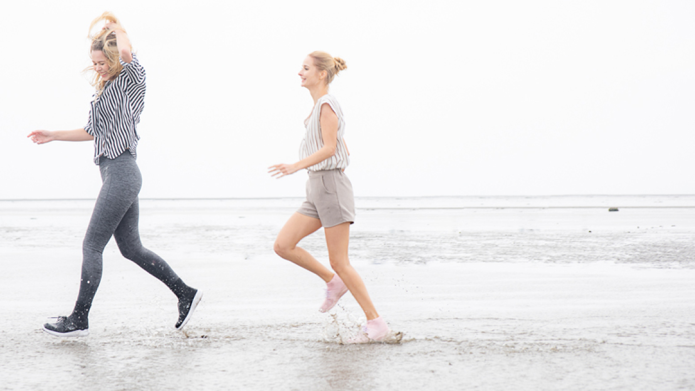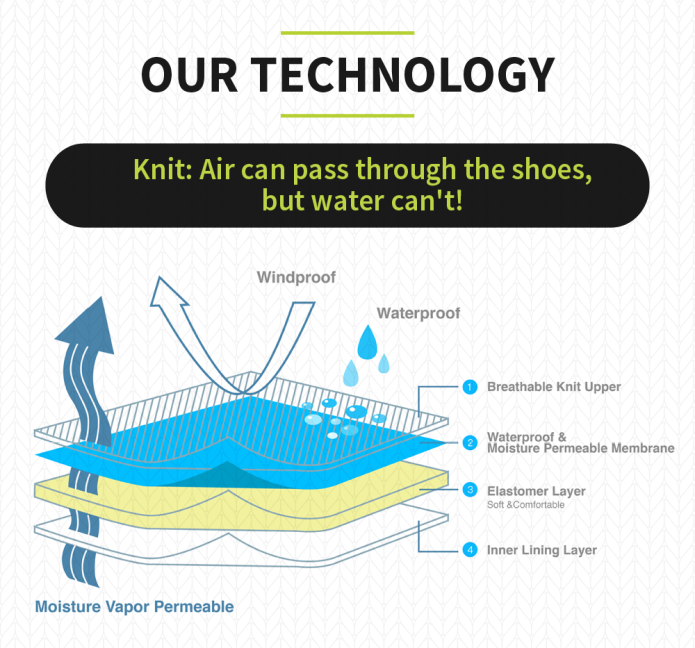 The shoes contain a membrane pore size which is smaller than rain particles, but larger than air or vapor particles, therefore, preventing water from going inside the shoes.  This allows air or vapor generated to go outside the shoes.
We provide a thin layer of cells that act as a superior boundary to rejecting water.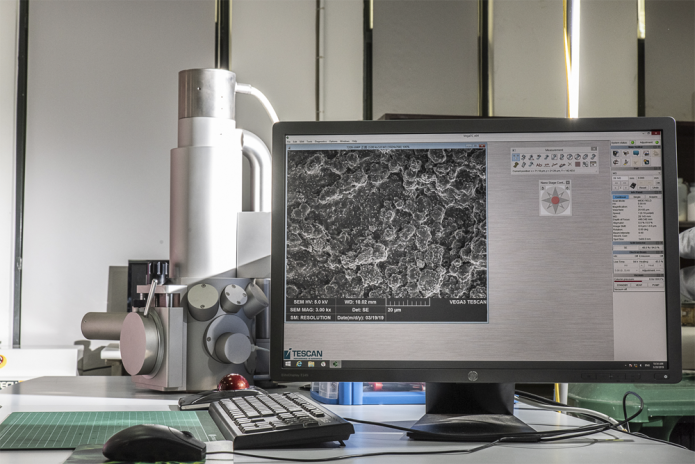 This fabric encompasses our smart membrane system, and it overlays all of the critical areas where moisture can breakthrough - providing lasting coverage that gives your shoe solid inner protection as well as adding structure, comfort, and shape.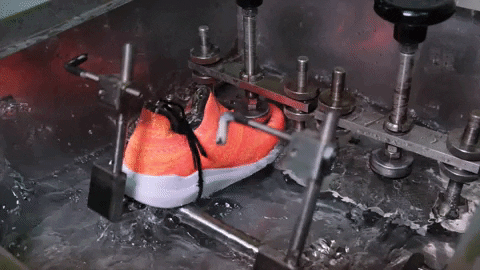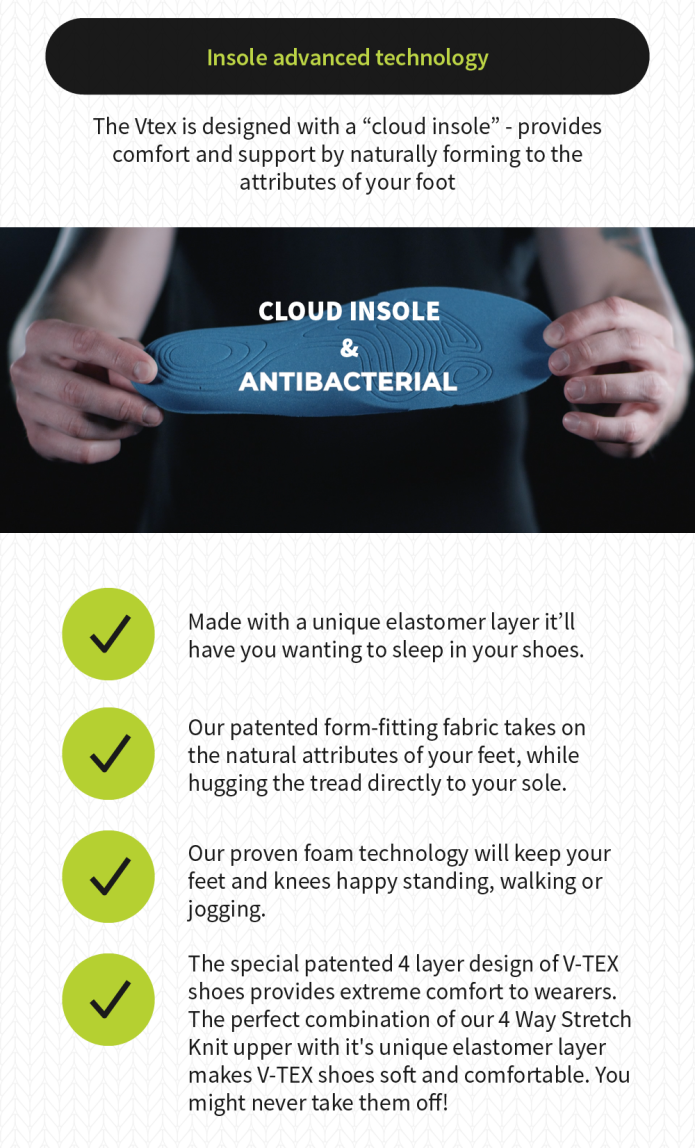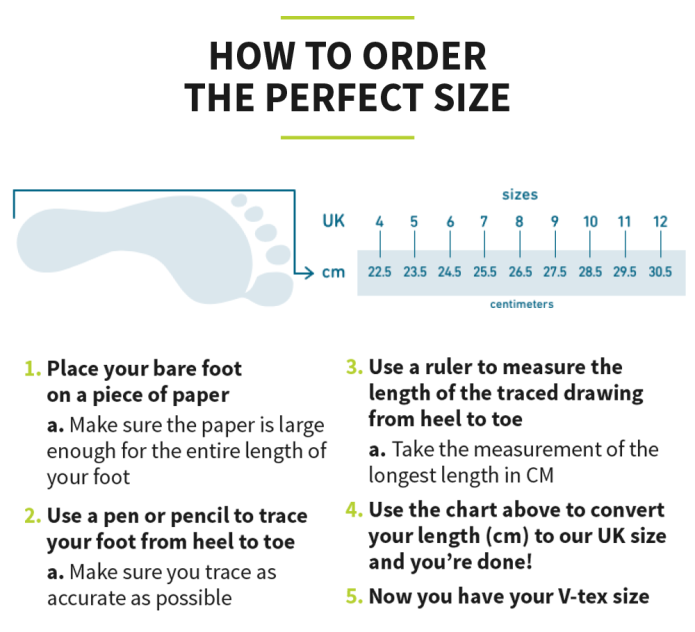 ***For the high top (Ninja Blue, Abundant Orange, Ninja Red, Flax Gray, Silver Ninja), it will feel tighter than the low top when wearing. Therefore if you like relaxed fit we suggest choose one size larger than regular size. If you want to size up, please tell us at sales@vtex.com.tw.
Thank you.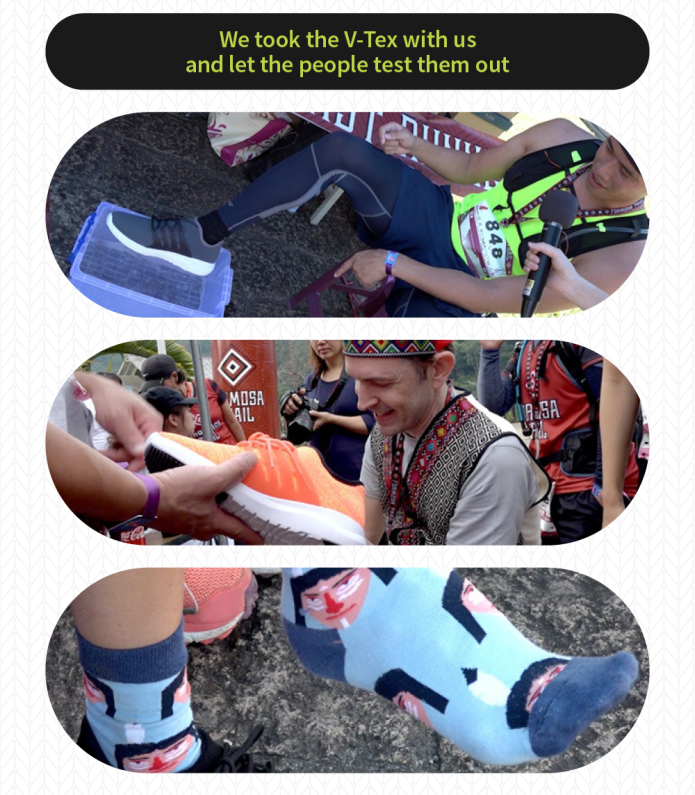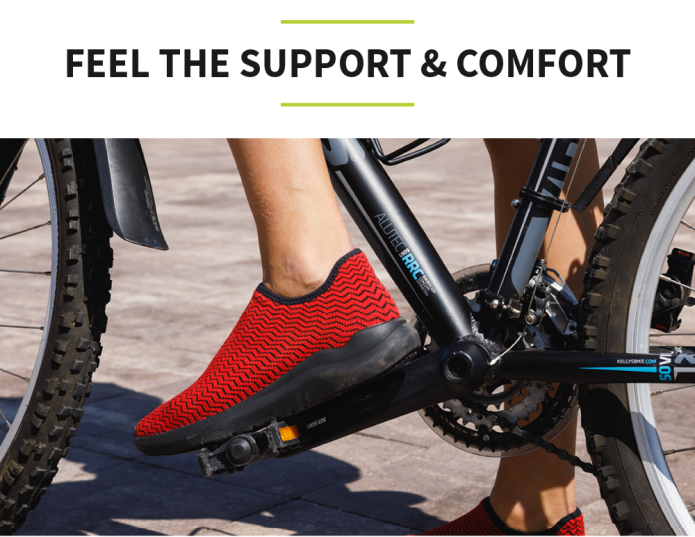 Slip-on our V-TEX shoes and feel the support and comfort of our soles. 
Our patented form-fitting fabric takes on the natural attributes of your feet while hugging the tread directly to your sole. Our proven foam technology will keep your feet and knees happy standing, walking or jogging.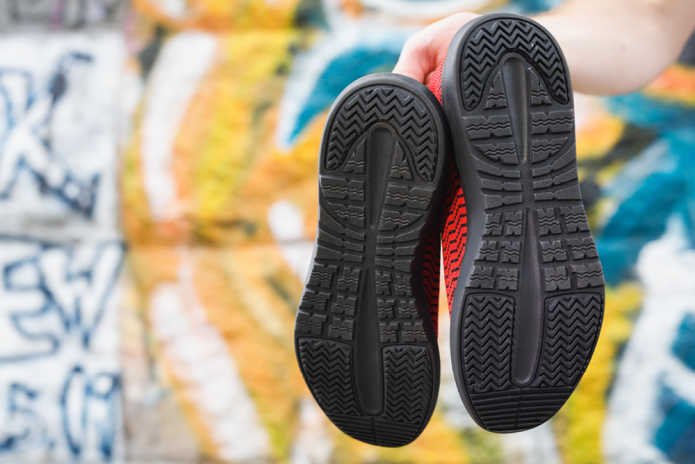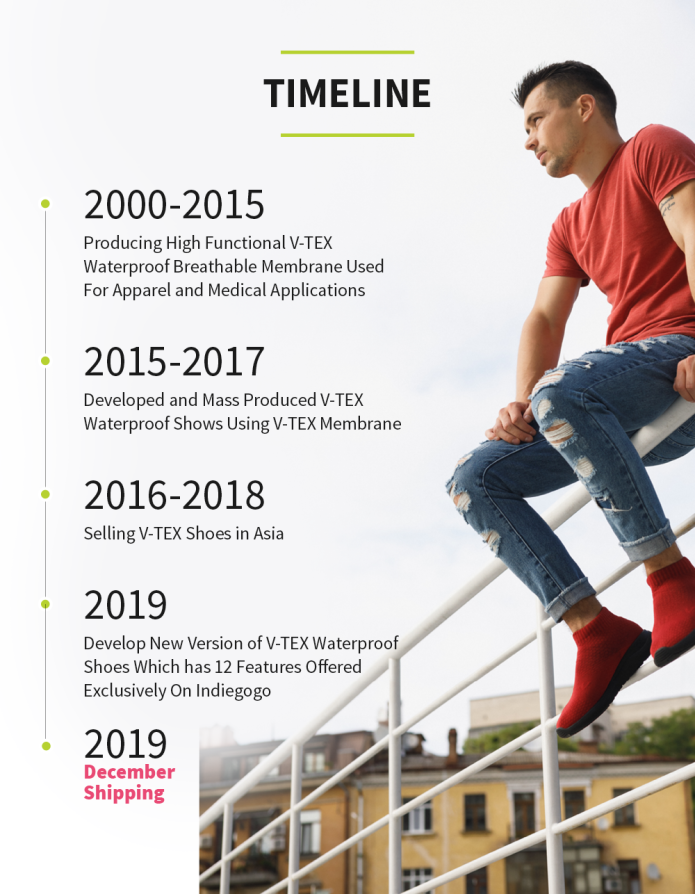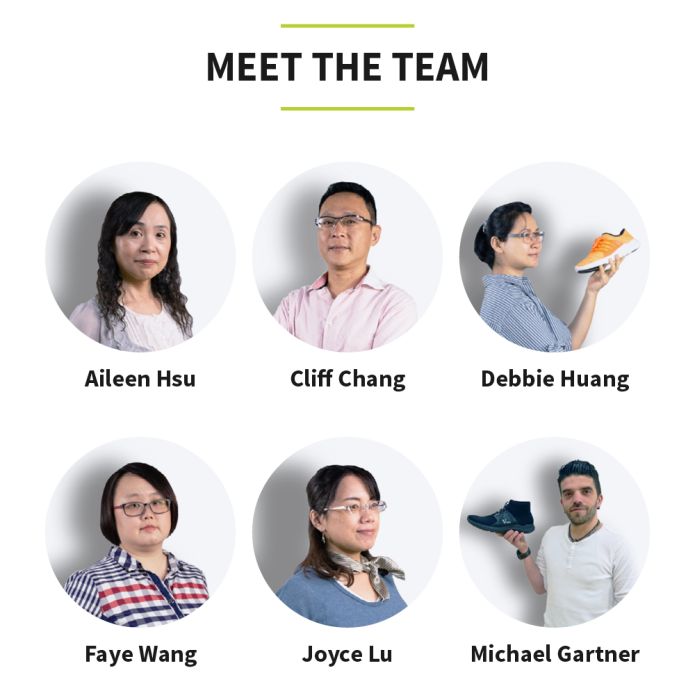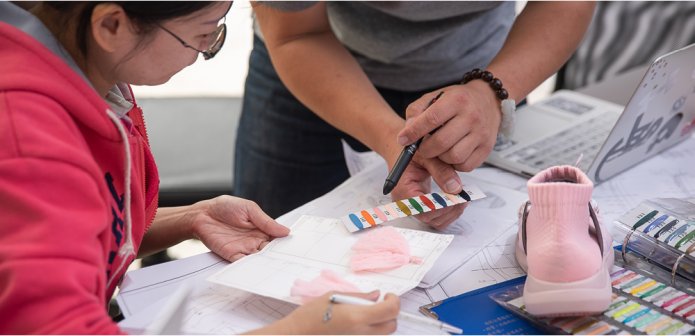 V-TEX is a waterproof shoe brand with factories in Taiwan with design teams and sales offices in Korea, Japan, Germany and the UK. V-TEX uses raw material to create functional membranes which become your waterproof shoes, totally on our own. We have been producing waterproof raw materials and functional films for decades and have been producing the V-TEX Low Top waterproof shoes with our patented technology while selling them in Taiwan, Japan, and Korea for years.  
With our international shoe design teams collaborating from Japan, Korea, Germany, and the UK - we're working with today's best talent to bring you tomorrow's best shoe. 
These combined efforts of multiple design signals, high-grade materials and a passion for quality is what we are standing by. 

For more info: www.corygroup.co
SUPPORT THEIR CAMPAIGN : https://www.indiegogo.com/projects/v-tex-nanotech-12-features-waterproof-knit-shoe#/