Getting your BASE insoles is easy. 2D images are taken through the Wiivv smartphone app to capture the unique contours of your feet. These images are verified by an expert and processed in Wiivv's blazing-fast customization engine to produce a 3D-printable file for a pair of insoles to perfectly fit you and you only. This unique file is then sent to enterprise-grade 3D printers that use SLS technology (a system of powerful and precise lasers) to build a durable and flexible shell. Finally, skilled workers use their crafting knowledge to deftly apply a beautifully designed top layer along with features to further improve comfort, like silicon treads and cushions.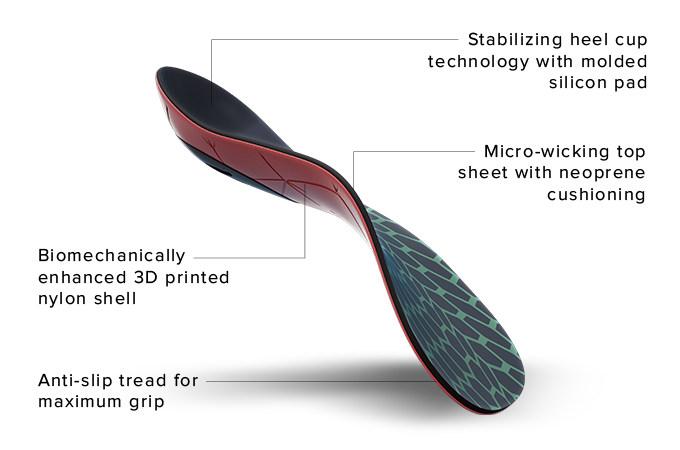 In a kinematic analysis done by a 3rd party, BASE custom insoles have been found to significantly reduce joint loading in the knee and hip – which translates into reduced injuries and increased performance in athletic activities. They give you more control through your full range of motion and help spread the impact force of walking and running activities to areas best suited for absorption.
Our specially designed heel cup delivers optimum stability, shock absorption and comfort. The "hole in the heel cup" design was created in collaboration with pedorthic experts to reduce heel raise. Reduced heel raise is a key feature that allows users of BASE insoles to keep the built-in or removable insoles of their current footwear. The ¾ shell delivers biomechanical neutrality, lessens pressure on the forefoot, and offers better stability. 

(Note: iPhone and iPod touch available now. iPad and Android will be available by the summer). 8.5x11 sized sheet of paper is required to properly digitize your foot. Wiivv makes true comfort accessible to you for only $75 (MSRP) per pair of custom insoles. 



Function always comes first, but style matters too. We invested in the details of our product, from your name engraved on the bottom of your Wiivvs to the variety of beautifully designed top layers.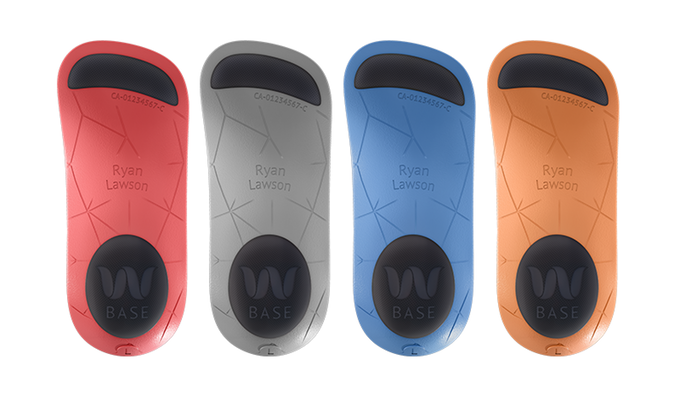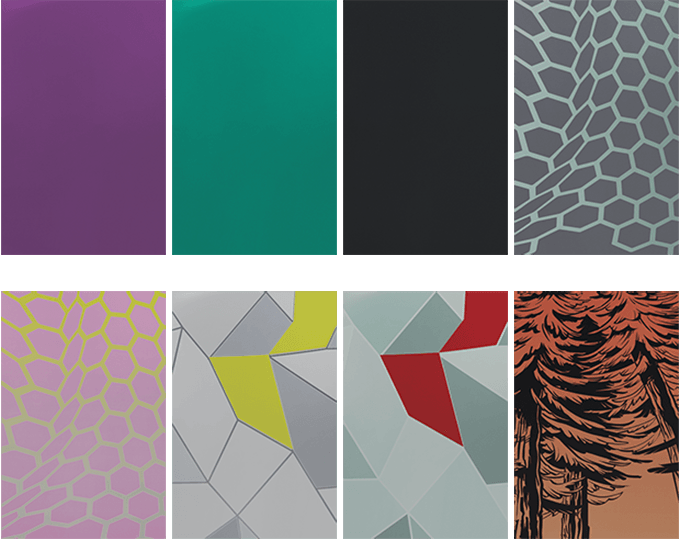 Led by Wiivv's own biomechanics team, BASE's development was done in partnership with experts in the fields of sports medicine and orthopedics in the effort to create the ultimate custom insole. The team identified and improved on critical design features that affect insole comfort and effectiveness, such as the medial/lateral arch shape and offset, insole contour and thickness, shock absorbing heel pad, cushioning top layer, insole length and shape to maximize flexibility in 1st MPJ joint, and heel cup shape and depth.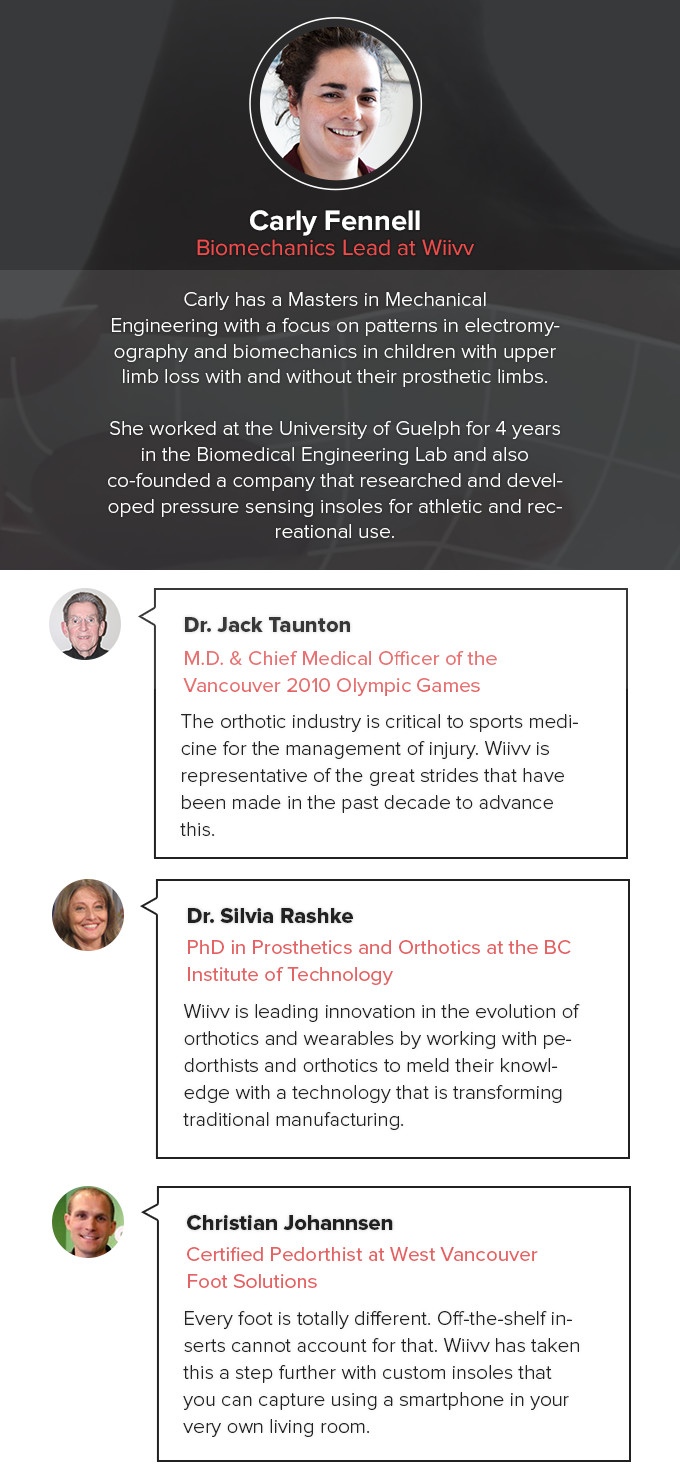 BASE fills the wide gap in the product offerings available between a corrective orthotic and an off-the-shelf insole. Corrective orthotics are usually custom, but are costly. Off-the-shelf insoles have lower price points, but they do not fit your unique contours. 


Our design process went through a year of R&D that resulted in 8 generations of feature sets and an astounding 72 product iterations. Having vigorously tested our product and the viability of our platform, we are unique in our ability to fulfill orders shortly after receiving your photos. The Wiivv platform is all about on-demand customization. Giving backers access to our product in record-time is just another application of that philosophy.


We have developed a suite of technologies that we call our 'Adaptive Manufacturing System'. This system can be applied to make any device for the human body customizable with disruptive levels of convenience and affordability for the end user. The core component of the Adaptive Manufacturing System is our proprietary product customization engine. In seconds, the engine interprets data from the human body and spits out 3D print-ready files that are perfectly custom and optimized for your biomechanics.
Below, you'll see one of Wiivv's printers manufacturing a batch of custom insoles. That's followed by the delicate separation and preparation of parts by our technicians before our skilled handworkers add the finishing touches.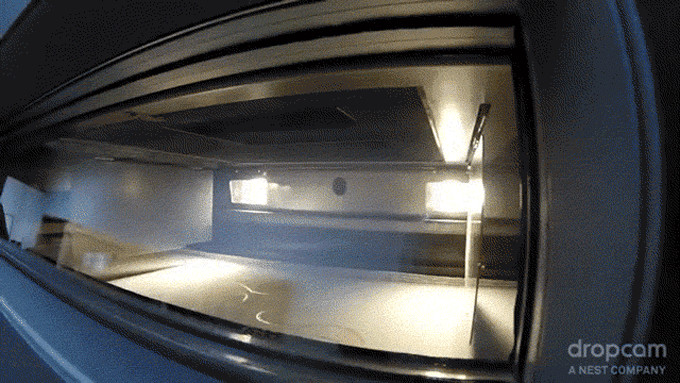 Wiivv is headquartered in Vancouver, British Columbia, Canada, and has an R&D and manufacturing facility in San Diego, California.
Wiivv was co-founded by Louis-Victor Jadavji and Shamil Hargovan in 2014 with the drive to make body-perfect gear, including custom insoles, accessible to the masses. Ben Wynne, a former HP Labs 3D technologist and Wiivv's Chief Technology Officer, leads a strong technical team that includes experts in biomechanics, mechatronics, mechanical, software, and computer vision engineering.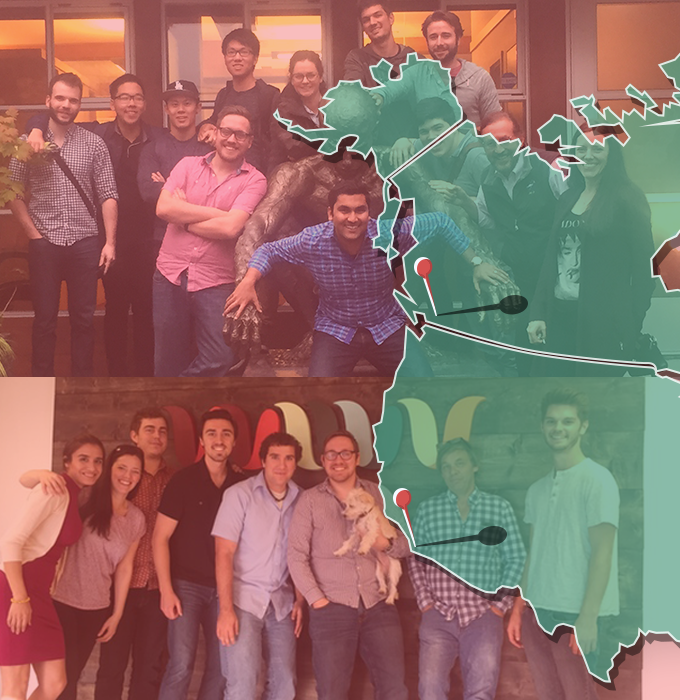 The team has been advised by industry leaders in biomechanics, additive technologies, and lifestyle brands to help ensure that our product, platform, and brand are built to last.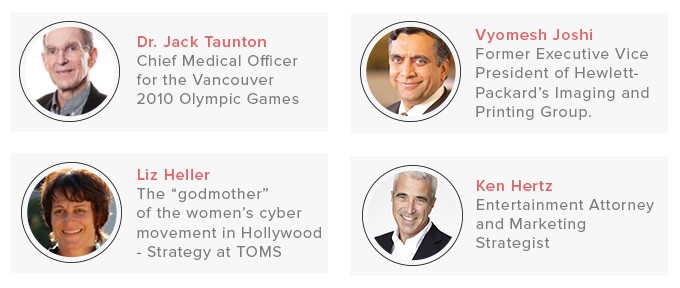 If you are still reading - we want to thank you for sharing in our vision. We are passionate about building great products for you and hope that you will join us in this critical part of our journey.
Please reach out to ask questions or provide feedback at hello@wiivv.com
#KEEPGOING
The Wiivv Tribe
SUPPORT THEIR CAMPAIGN HERE: https://www.indiegogo.com/projects/base-by-wiivv-custom-3d-printed-insoles#/