The World's Most Versatile Parkour Shoe
We set out to make the world's most versatile Parkour shoe. The result is the Take Flight Ultra.
The Take Flight Ultra: Parkour & Freerunning Shoe. Designed by Traceurs and for Traceurs, and versatile enough for everyone. 
We set out to make the most versatile and best performing Parkour & Freerunning shoe we could imagine. The result is the Take Flight Ultra. If you do Parkour, we think you are going to love it! And if you don't do Parkour? Well, we think you are still going to love it! We designed the Ultra for sport, and it's also versatile enough to be worn and loved by everyone in casual wear and every day life :)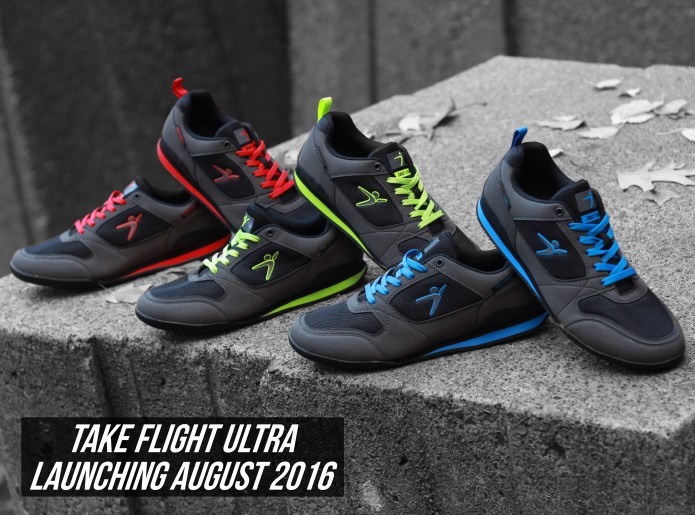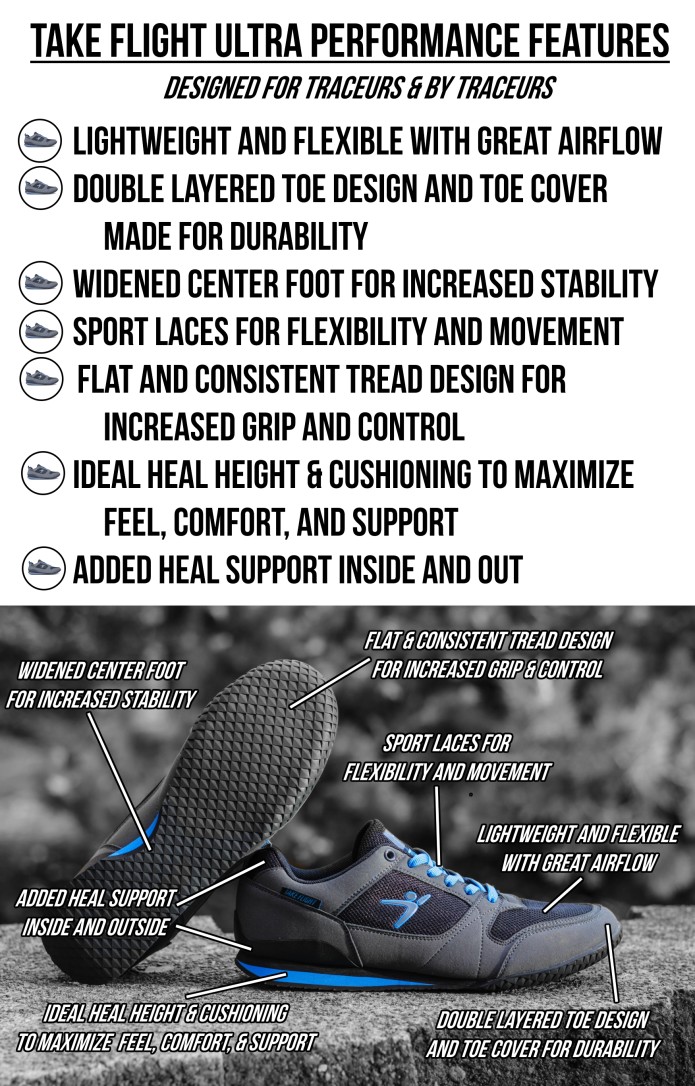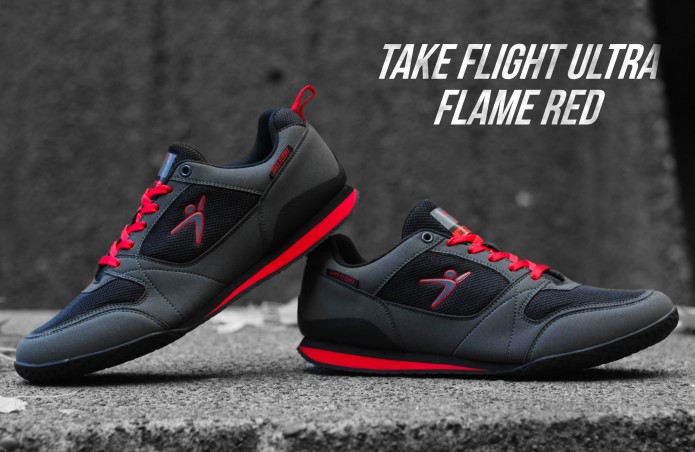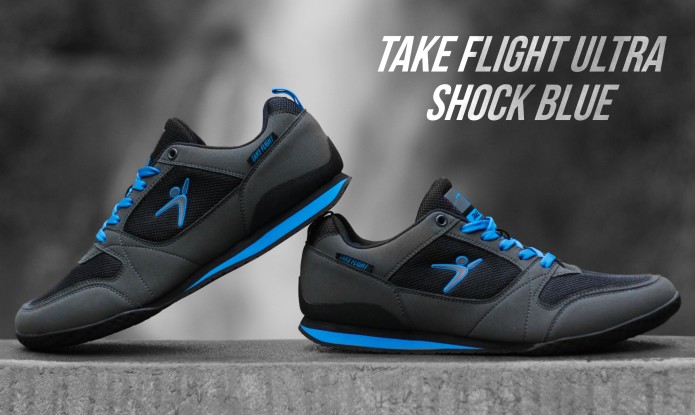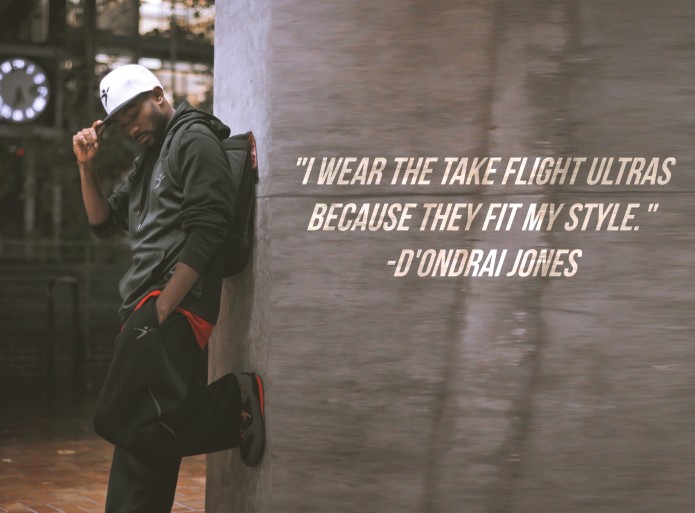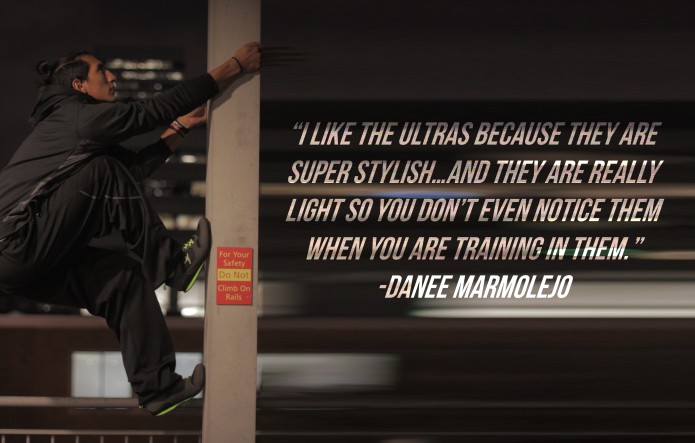 Our Plan & Our Flex Goal
We need your help to make this shoe better than ever! We are guaranteeing to launch the shoe this August (2016) in 2 inaugural colors and 9 total sizes!
The colors are: Red and Blue
The sizes are: 6.5-12.5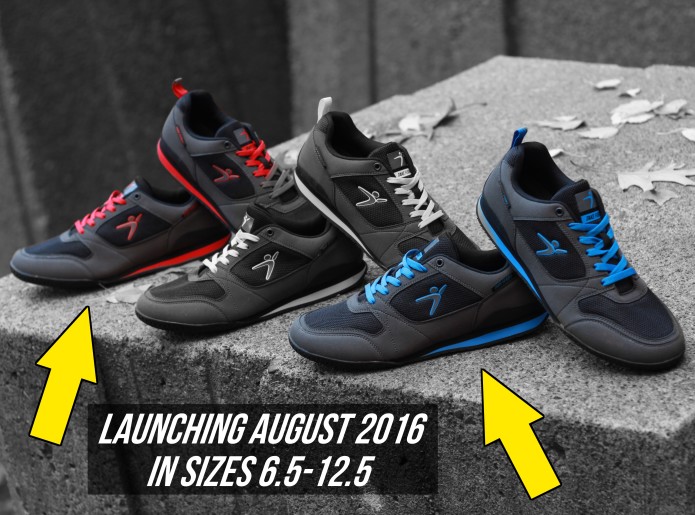 However, we want to bring this shoe to the world in more sizes and more colors including sizes 4-14 and a 3rd color Electric Green. From that we reach our flex goal:
Flex Goal: $30,000 (Add sizes 4-14 and Electric Green)
If we reach $30,000 in funding then we are going to expand the shoes sizes from the current 6.5-12 to sizes 4 to 14 and we will add the 3rd shoe color, Electric Green.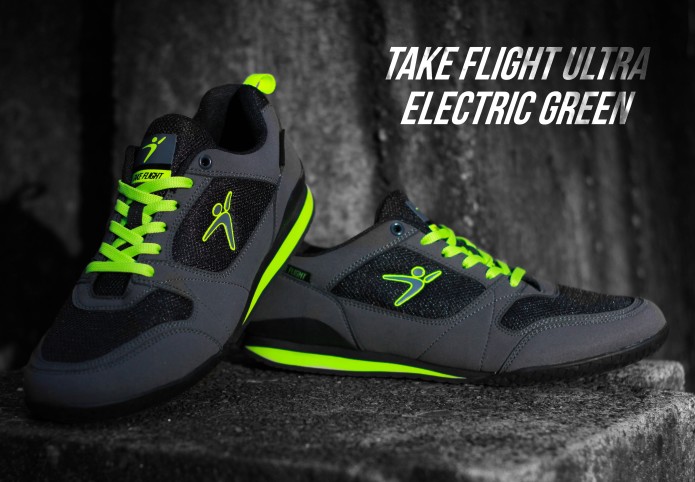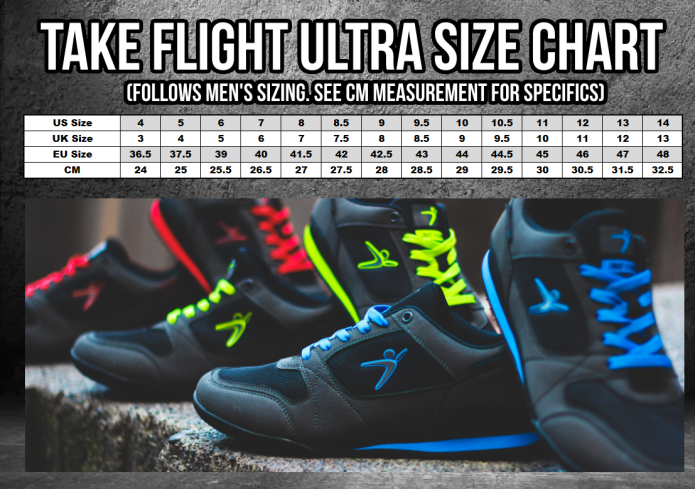 Our Story.
The Buildup - Summer 2012: In summer 2012 we set to produce our very first Parkour shoe. It was a arduous process that ended up lasting 2 years. Here was our first shoe prototype. It was a fun concept, but the shoe turned out awful.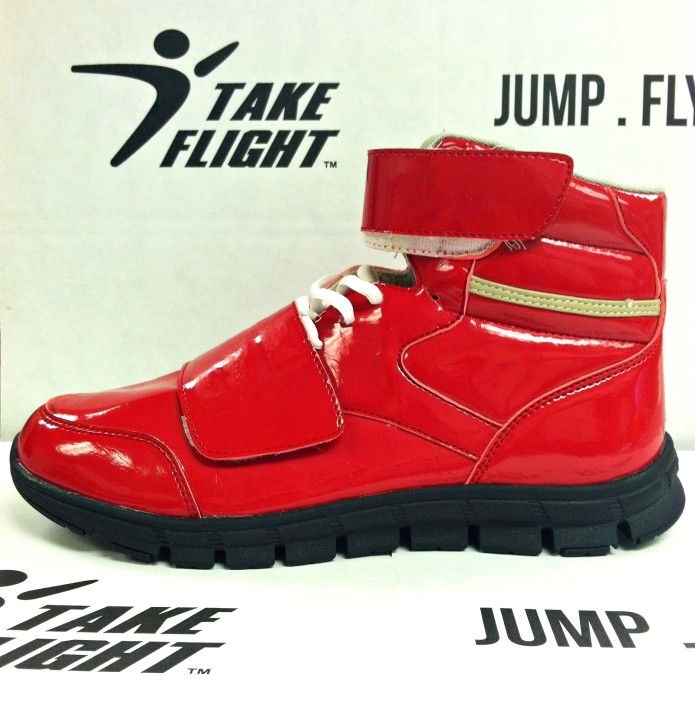 1st Shoe - Summer 2014: After a complete redesign, 2 years of added work, and more than 70 changes and iterations we finally launched the Take Flight 1.0 in summer 2014.
2014-Today: The 1.0 has been embraced, loved, and enthusiastically worn by Traceurs worldwide! Here is a video of Take Flight pro Oscar Sanchez wearing the 1.0 in Spain!
Embarking on Shoe #2 - May 2015: Launching from the success of our first shoe, in early 2015 we set out to improve upon the Take Flight 1.0 and make our second shoe. Our vision? Make everything better. We didn't know if it was possible, but we were dedicated to trying. We designed 5 concept shoes that we loved, and then we did something we've never heard before - we presented them to our fans and followers and let THEM decide which one we made. Here were the five versions.
...and fans chose the Ultras!
Move To Development - June 2015: We then moved the shoe to development and testing, and now we've arrived at the finished product seen below and in this campaign. It's crazy comfortable, light, and versatile, and with your help we'll be releasing it in 3 colors: Flame Red, Shock Blue, and Electric Green.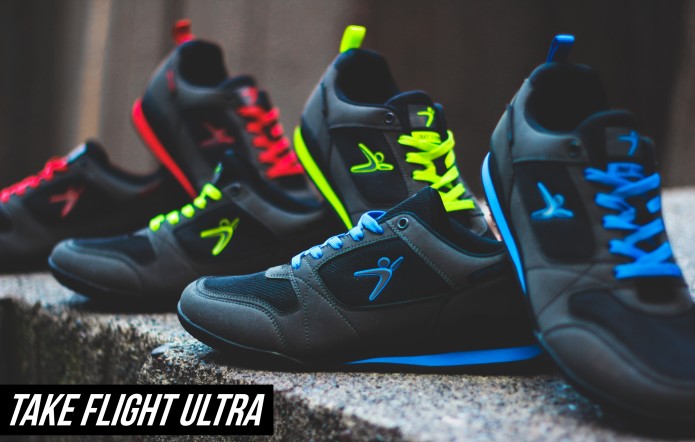 Athlete Testimonials
Here are 4 short video testaments to the Take Flight Ultra Shoe.
"I'm 100% sure I'm going to wear these when they come out." -Joey Adrian
"I love this shoe!" -D'Ondrai Jones
"The Take Flight Ultras make me better." -Adam Dunlap

"I love the Ultras because they are super light and come in great colors." -Danee Marmolejo

Great Gifts - What You Get For Pledging!
For pledging in this campaign and helping us reach our goal to bring the Ultra shoe to the world, we have the following perks designed and offered only through this campaign!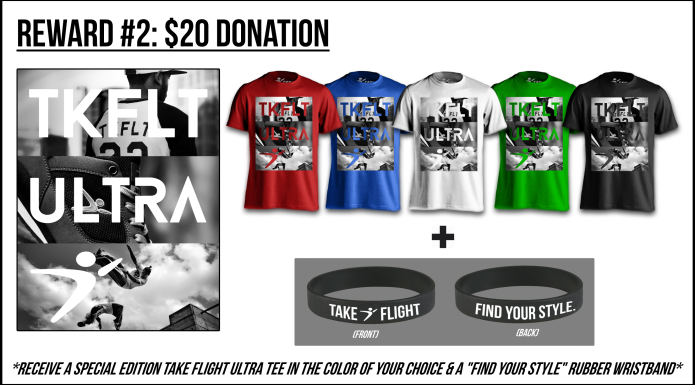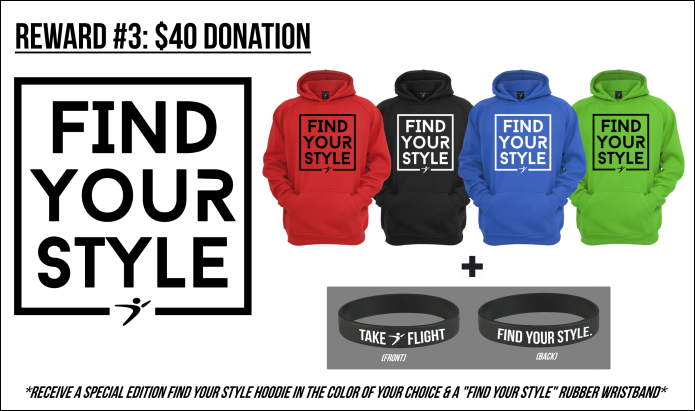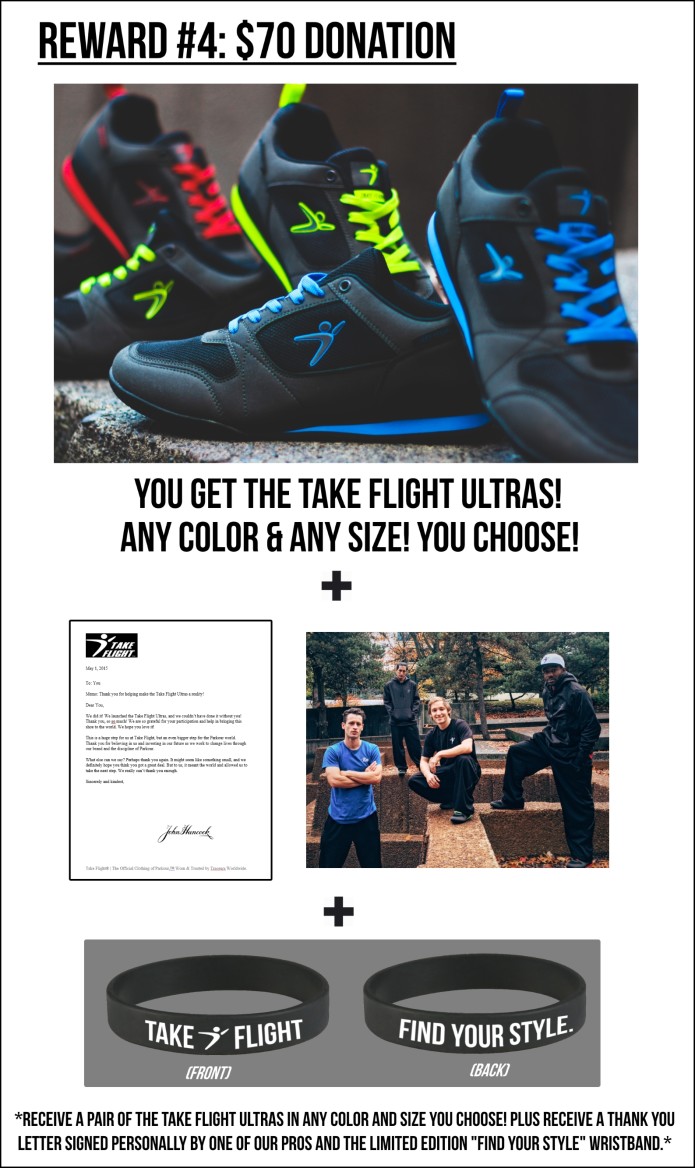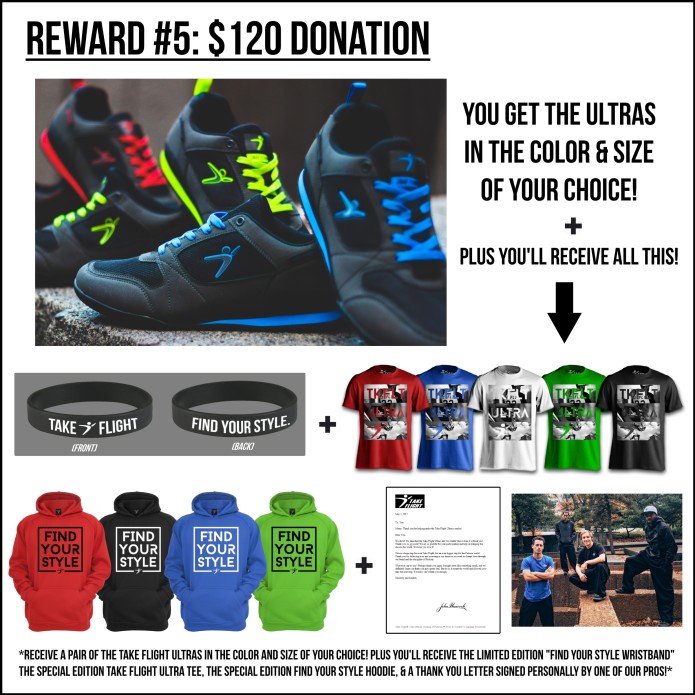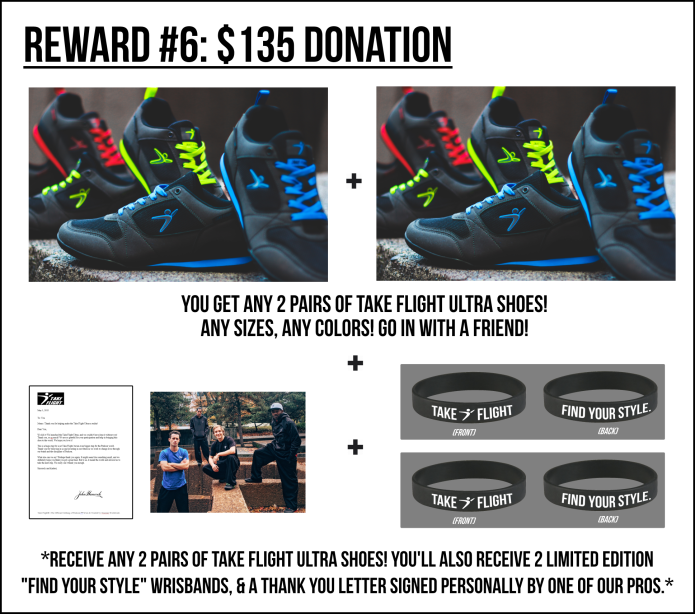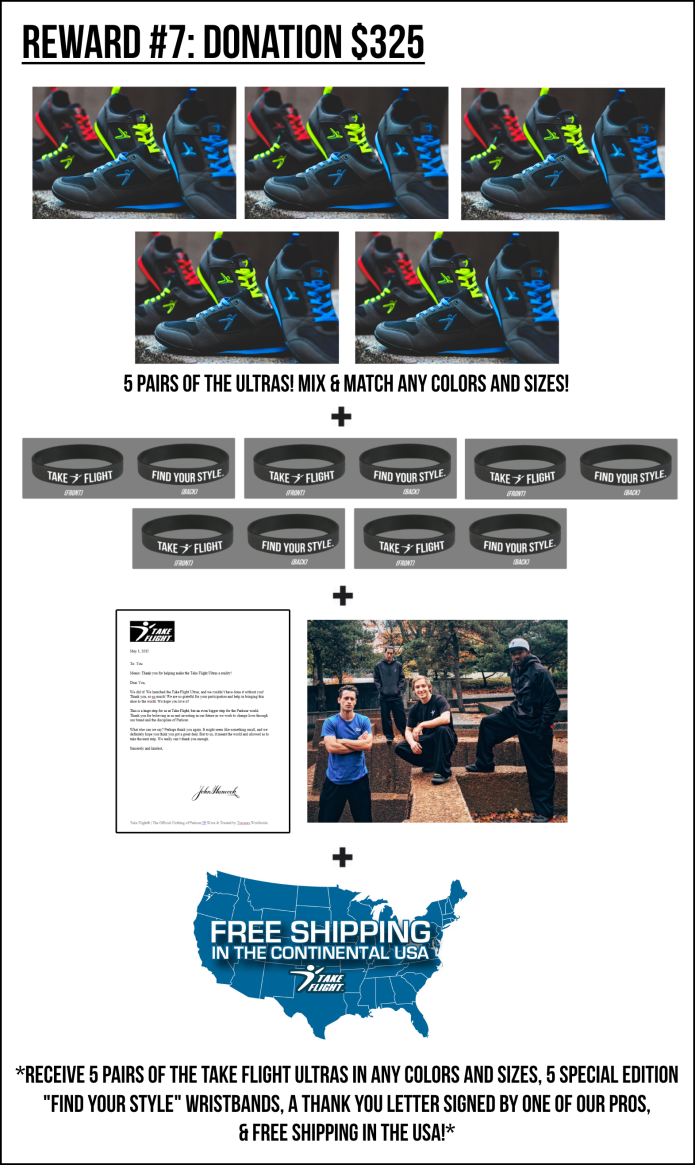 Beyond The Shoe - Inspiring and Supporting Traceurs and Athletes Worldwide
Take Flight is a people driven company. For us, Parkour is our history and our medium, but we are much larger than that because our goals are all people driven as we work hard to bring inspiration, connectivity, and support to Traceurs, athletes and individuals worldwide. Every item we sell goes into funding that mission, and the larger we grow the more people we are able to impact positively.
A few facts....
All our profits go to support Traceurs/Freerunners, and Parkour community initiatives around the world.

We believe in growing together. We sponsors professional Traceurs in 13 countries all who receive endorsement salaries and or direct financial compensation for their work. 

We are focused on those who live by Parkour. All our products are designed by Traceurs and Freerunners!

We believe in community and growing together, and our vision is to keep growing and keep putting the community first. 
Four members of our international team that work throughout their communities to support Parkour through instruction, training, and inspiration.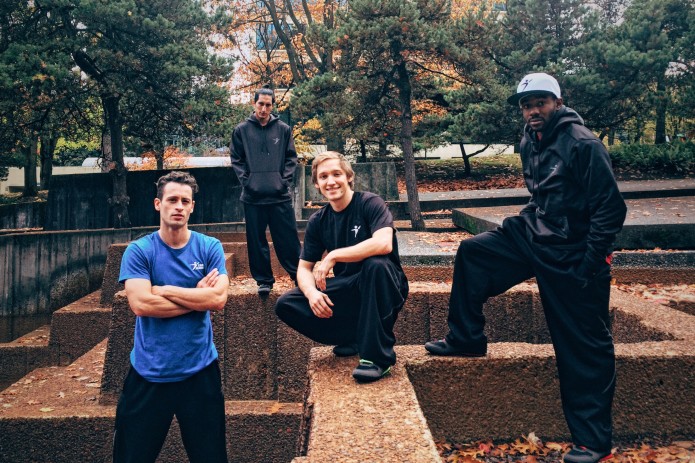 Our Mission: To produce the highest quality athletic and urban apparel for customers worldwide, while providing people the inspiration to discover their own potential through movement. 
Our Method: Helping the Parkour community grow through developing our global brand that supports Traceurs, Parkour communities, Parkour gyms, and Parkour organizations in all corners of the globe.
Beyond Parkour: We believe that the Parkour style of clothing, footwear, and life is the total style that people everywhere can benefit from. That's why we are calling the Ultra Shoes a "The World's Most Versatile Parkour Shoe." Regardless of where you come from, we think you will love the Ultra shoe as well as our growing line of footwear, apparel, and other products.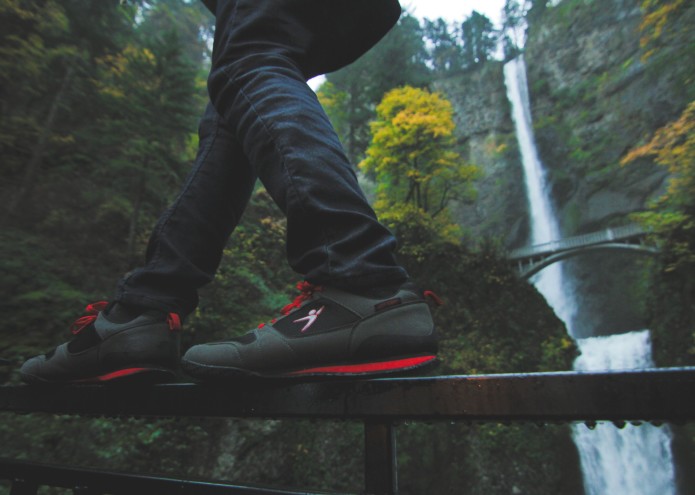 Risks & Challenges
Our biggest challenge is spreading the word about this campaign and getting people to order the shoe. We want to launch more sizes and colors, but in order to do that we need people to pre-order the shoe. We have worked really hard to bring this amazing shoe to the world, and we fully believe people are going to love it which is why we back it with our 100% Satisfaction Guarantee. We have amazing production partners who we've worked with for years, and we've made shoes before, so we are experienced in the process. We are ready to move to production and we have everything in place to make it smooth. The only question still is how many sizes and colors we are going to be able to make and that's where we hope you'll join us in helping us bring this shoe to more people.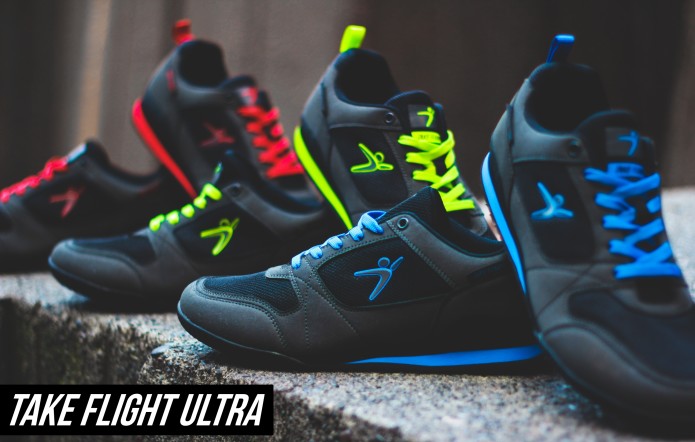 Besides pledging for this campaign, there are 4 other ways you can support this project and support us in general:
#1. SHARE, SHARE, SHARE This Project! Please share this project and video on your Facebook, Twitter, and other social media. Every share is valuable to us!
#2. Follow Us On Social Media! We have some pretty robust social media channels. Follow us for daily inspiration!
#3. Carry our products in your store or help us distribute! If you own a Parkour gym, a retail establishment / chain, or if you're a distributor, and you'd like to carry our products and help us get them into stores, we'd LOVE to work with you! Go ahead and contact us at media@takeflightapparel.com, and we'll get back to you right away.
#4. Go Take Flight. Part of our mission is to inspire people everywhere to Take Flight. And that means YOU! We believe you are full of more potential then you know - all you have to do is unleash it. We're here to support you and cheer you on. We mean that :-)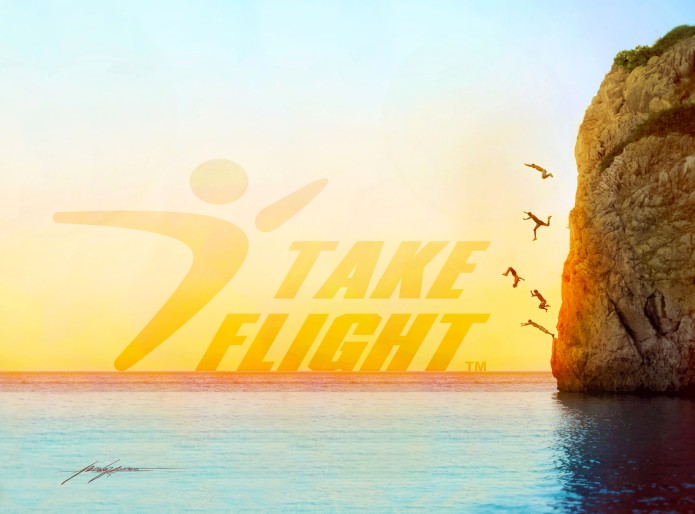 Frequently Asked Questions
When am I charged?
You are charged as soon as you make a pledge on the campaign.
How do I choose my shoe size and color?
Once you receive your contribution confirmation, please send us an email at media@takeflightapparel.com or contact us through the campaign. Let us know your name, email address, and contribution level so we can match your email to your contribution, and then let us know the shoe color and size you'd like. Our official colors are Shock Blue and Flame Red... and our official sizes are 6.5-12.5 US (see images and size chart below)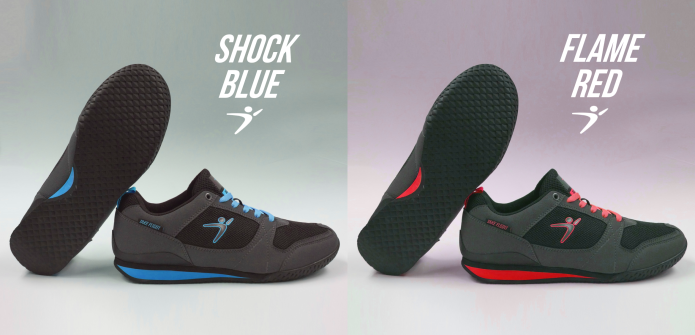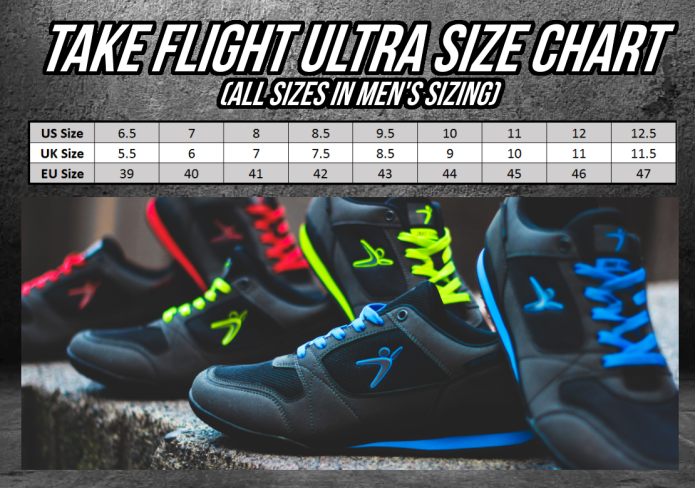 What is the width of the shoe like?
We've made the shoe to be versatile and flexible so they fit a wider foot. However, technically the width of these shoes is normal. We are not specifically making wider sizes.
SUPPORT THEIR CAMPAIGN: https://www.indiegogo.com/projects/the-world-s-most-versatile-parkour-shoe#/